Bev Walters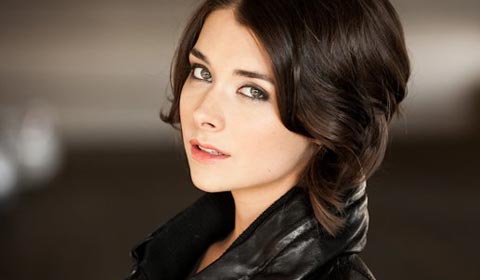 Allison Paige
Beverly (full name)
Said to be 17 years old in 2013
High school student
Somewhere in Salem
Single
None
Emery Walters (father)
None
J.J. Deveraux (dated/kissed)
Cole Hines (dated/lovers)
Drug possession and use (June 2013 - present)
Robbed an electronics store (June 2013)
Lied to the superintendent of Daniel's building and pretended to be Melanie Jonas (July 2013)
Schemed to break up Paige and J.J. by letting Paige believe that Bev was tested for STDs after dating J.J. (May 2014)
When J.J. returned to Salem in the spring of 2013, he began hanging around with some of the drug users and dealers in Salem. Bev was in this group. She developed a crush on J.J. and they went on a few "dates." But their dates were really just covers for J.J. to get out of the Horton house and smoke marijuana with his friends. Bev would often participate in these schemes and lies in order to spend time with J.J.
J.J. soon noticed Bev's advances and asked her out for a couple of dates. The two hit it off. When J.J. needed Bev's help setting up Theresa (who was blackmailing J.J.), Bev was happy to help. When J.J. self-destructed after learning a family secret, Bev was worried about him and tried to help him. But, J.J. didn't want to have anything to do with her, or drugs, again.
While working community service (a sentence he received after vandalizing the Town Square), J.J. met Paige Larson -- a straight-laced girl from Salem High. He was immediately drawn to her. Bev was jealous and tried to split the two of them up by letting Paige think that Bev was tested for STDs after dating J.J. But, Paige saw through the scheme and told J.J. the truth. J.J. warned Bev that if she wanted to stay friends, she needed to stop meddling with Paige.

Post a Comment

Share on Facebook

Tweet this

Submit Feedback