Chris Kositchek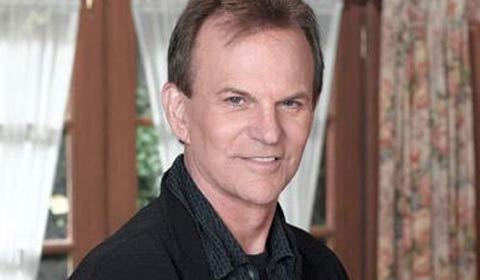 1977 to 1987
Lawyer
Former manager at Shenanigans
Formerly owned The Body Connection (a health club)
Formerly foreman at Anderson Manufacturing
Unknown
Single
None
Stan Kositchek (father)
Jake Kositchek (brother)
Amy Kositchek (sister)
None (assumed)
Mary Anderson (lovers)
Brooke Hamilton (a.k.a. Stephanie Woodruff) (lovers)
Amanda Howard (engaged)
Leslie James (lovers)
Sandy Horton (dated)
Kayla Brady (engaged)
Tess Janning (dated)
Savannah Wilder (lovers)
Leslie Landman (dated)
None
Chris arrived in Salem in 1977 as a foreman at Anderson Manufacturing and began seeing Mary Anderson. When Phyllis Anderson Curtis tried to bribe Chris to stop seeing her daughter he refused, and even though he learned she had had an affair with Neil Curtis he continued to see her.
In 1978 Chris left Anderson Manufacturing and formed his own company with the help of Mary Anderson. However, after Bob suffered a heart attack Chris agreed to return to Anderson after Bob asked him personally. Later that year a new employee at Anderson, Stephanie Woodruff set her sight on Chris, but Chris was committed to Mary Anderson. Chris eventually asked Mary to marry him, but instead she turned him down and broke of their relationship.
Chris then moved in with Amanda Howard Peters, who was separated from her husband Greg and returned to Salem. Soon after she moved in Mary fought to get Chris back, and Mary and Chris began arguing, and when Chris hit Mary accidentally with his jeep Amanda moved out. When Amanda learned she was pregnant Chris proposed to her. Amanda went to Chicago to divorce Greg, who refused thinking the baby was his. However Amanda learned her pregnancy was a tubal one, and she lost the baby and was forced to undergo a hysterectomy. Greg quickly divorced Amanda, and a depressed Amanda broke off her relationship with Chris and left town.
In 1980 Chris began to work on the Solar Generator Project for Anderson, even though Alex had stolen the prototype. When Bob Anderson died he left Chris in charge of Anderson Manufacturing. Later Chris made Alex Marshall his business partner, and began a romance with his secretary Leslie James. The two moved in together, but Leslie quickly left town after she was threatened by Jarvis Maxwell, a business associate of Alex Marshall's who had plans to take over Anderson Manufacturing.
Fed up with the quarrels going on at Anderson, Chris quit and formed a health club with Josh Fallon called "The Body Connection." In 1982 Chris began dating Kayla Brady. Later he became the manager of Shenanigans. Chris eventually became a lawyer and in 1987 Chris disappeared from the screen, but it's unknown if he left Salem.

Post a Comment

Share on Facebook

Tweet this

Submit Feedback