DAYS Two Scoops column
Opinions, critiques, and commentary about Days of our Lives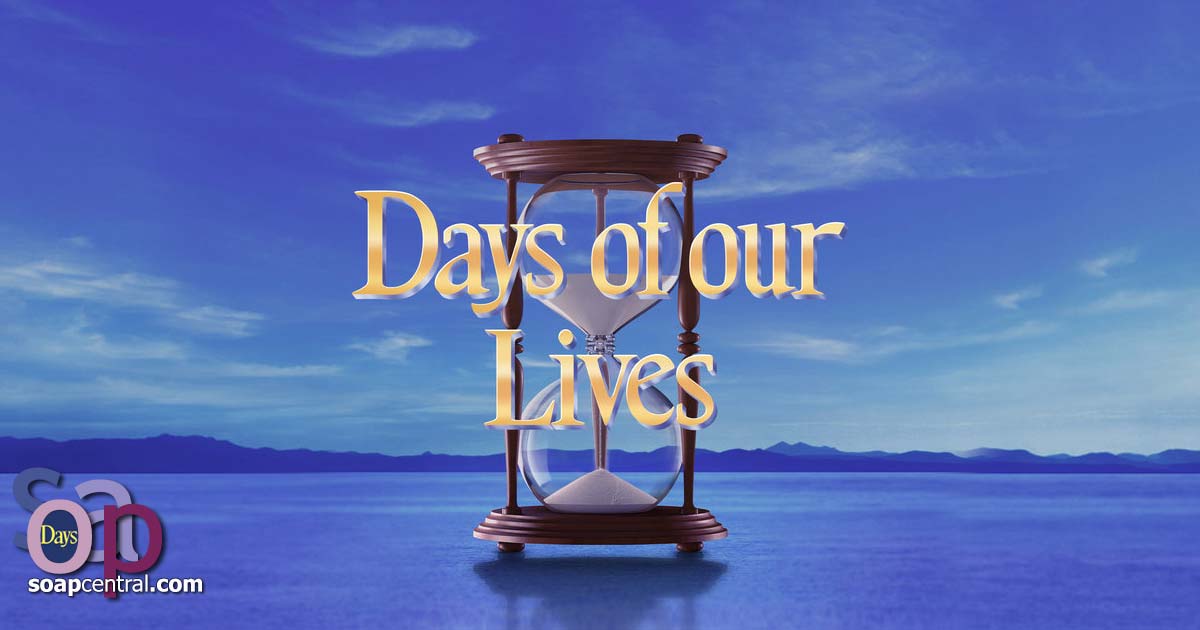 When it comes to what's happening on Days of our Lives, everyone has an opinion -- and our Two Scoops columnists are no different. Every week, our commentators share their thoughts on everything that's taking place in Salem... the good, the bad, and everything in between.
If you're looking to be a little nostalgic, we've archived our Two Scoops columns from 2004 through the current week. Now, you can easily flip back through the pages of history to see how storylines were received when they first played out. Has time softened a rocky reception?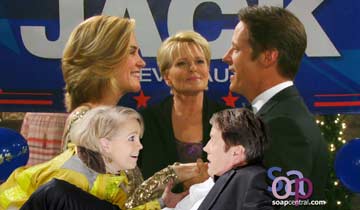 April 15, 2019
Jack and Eve made it to the alter, err, podium. Tripp and Haley are ready to say, "I do!" at home. Rex and Sarah are eager to wed. Well, Rex is. Sarah not so much. Anyway, the only thing missing from these weddings was love. And we need love in the afternoon. So, let's get on our Sunday bests and toss some rice in this week's DAYS Two Scoops!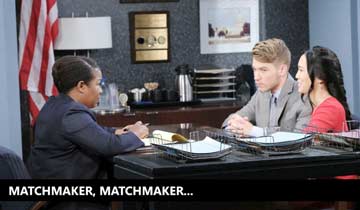 April 8, 2019
Are Haley and Tripp treating Claire unfairly? Should Jack stay away from all three of them? And should Will stay away from anyone, so as not to spread his Greek curse? Let's discuss it all in this week's Two Scoops.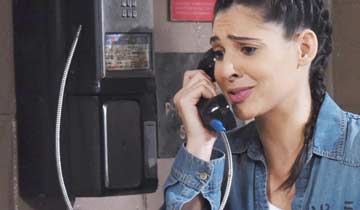 April 30, 2018
DAYS dished out a double dose of damage! Chad clobbered Stefan. Gabi got walloped. But, wait! There's more -- Ciara gave it to Claire, Kate and Vivian gave it to each other, and Miguel gave it out to get Lucas, Chloe, and anyone in his way. Let's break down all the beatdowns in this week's DAYS Two Scoops!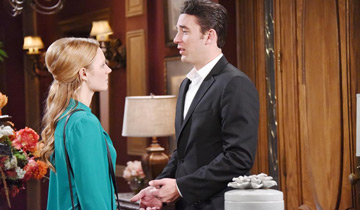 April 24, 2017
Will Abigail and Chad's breakup stick? Should it? Is Tripp the best thing to happen to Steve and Kayla since the 80s? Let's discuss it all in this edition of Two Scoops.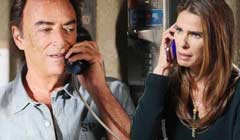 April 25, 2016
It was a real fright night in Salem as several of our beloved heroines faced evil! None of them walked away unscathed, and one of them may never walk again. Grab your safety blankies and flashlights for this week's eerie DAYS Two Scoops!