Frequenters of Internet chat rooms and message boards may have seen reports that NBC was thinking of bringing on a new head writer for Days of our Lives. The July 8th issue of TV Guide reported that NBC was "toying with the idea of bringing Passions [creator and head writer] Jim Reilly to take over the writing of Days Of Our Lives as well."
Days of our Lives' executive producer Ken Corday immediately blasted the report, saying that there was no truth whatsoever to the reports. In fact, Corday went as far as to call the magazine's report "malicious."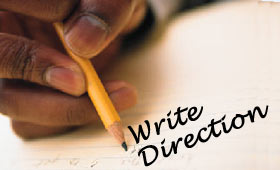 Tom Langan, a former executive producer for Days, currently serves as head writer. Langan assumed the helm in September of 1999.
Reilly isn't new to Days of our Lives fans. Reilly served as head writer for the show in the 1990s. Even soap viewers who have never seen a single episode of the NBC soap are familiar with his work. For it was Reilly that created the much talked about storyline in which Marlena (Deidre Hall) was possessed by the devil.