Days of our Lives sure isn't messing around when it comes to its upcoming 50th anniversary. Recently rumored to be on the verge of cancellation, the NBC soap has rallied and amped up its cast and storylines, and is now positioned to possibly overtake General Hospital as the third most watched daytime soap opera currently on television. There have been a slew of announcements about new actors headed to the canvas, fan favorite returns, and even characters returning with new faces. If you can't seem to keep the heaps of exciting news straight, don't fret: Soap Central has rounded up all of DAYS' 50th anniversary casting news in one easy-to-find place!
Faces Heading to Salem This September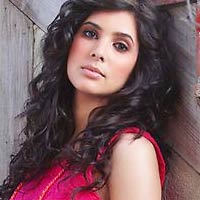 Autumn may be rapidly approaching, but September is looking hot, hot, hot for Salem. Several popular actors are headed to the canvas this month, including:
- Camila Banus, who confirmed she'll be returning as Gabi Hernandez on Thursday, September 17
- A. Martinez (ex-Ramon Montgomery, The Bold and the Beautiful; ex-Ray Montez, One Life to Live; ex-Roy DiLuca, GH), who is rumored to be debuting in the role of Eduardo, Eve's (Kassie DePaiva) mysterious ex, on Monday, September 21
- Sal Stowers (ex-Cassandra Foster, All My Children), who debuts as Lani, rumored to be a police officer, on September 25
- Thaao Penghlis will be returning as bad boy Andre DiMera starting Friday, September 25
Salemites Hitting the Canvas In October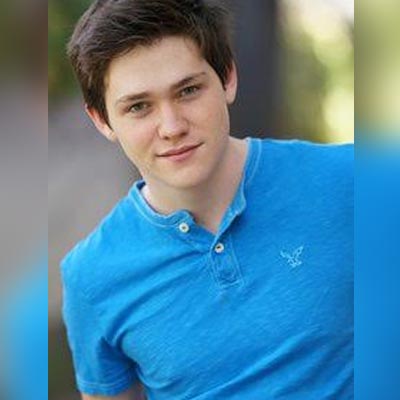 - Fitness model/actor TJ Hoban
teased
that he'll be appearing in Salem some time in October. His character details remain a mystery at this time, but rumor has it he could be a recast to fill the shoes of Freddie Smith's Sonny
or
be Sonny's secret brother
- Vivian Jovanni and Jonathan McClendon, who will appear as Hope's (Kristian Alfonso) SORAS'd daughter, Ciara Brady, and Aiden's (Daniel Cosgrove) SORAS'd son, Chase Jennings, respectively on Friday, October 30
Faces Heading to Salem in November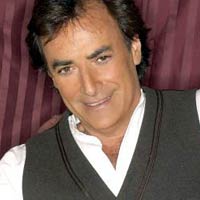 - Kyler Pettis
takes on the role
of a SORAS'd Theo Carver on Tuesday, November 3
- Martha Madison will be returning as John (Drake Hogestyn) and Marlena's (Deidre Hall) daughter, Belle Black, on Wednesday, November 25. That same day will also see the return of her SORAS'd daughter, Claire, now played by Olivia Rose Keegan
- Alexander Bruszt will be debuting as Fynn, a handsome, rugged Australian doctor who arrives in Salem some time in November to complete his residency under the supervision of Dr. Daniel Jonas (Shawn Christian)
- Jason Cook is heading back to Salem as Shawn-Douglas Brady, and while an exact first airdate has yet to be revealed for him, as well, the actor was already back filming in May, when news of his return broke, meaning he should be hitting the screen sometime around the anniversary episode, as well
As for what fans can expect from the NBC soap's special anniversary episode taking place on Monday, November 9, executive producer Greg Meng says to hold on tight, because it'll be quite an exciting ride. "Every single fan will be extremely pleased. We have some great surprises and we're honoring the fans from the past and the present," he teases. "It's about family -- both younger, and iconic figures. But buckle up because we're going to be leading up to that."
Salemites Hitting the Canvas In December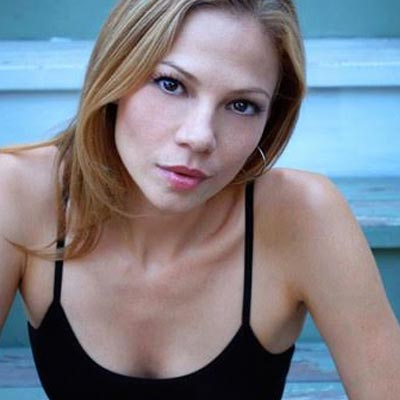 - Tamara Braun
returns
in her Emmy-winning role of Ava Vitali on Wednesday, December 9
- John-Paul Lavoisier (ex-Rex Balsom, OLTL) takes over the role of Victor (John Aniston) and Kate's (Lauren Koslow) son, Phillip, in December -- though an exact airdate has yet to be released






Faces Heading to Salem in 2016 -- And Returnees Whose Dates Aren't Yet Available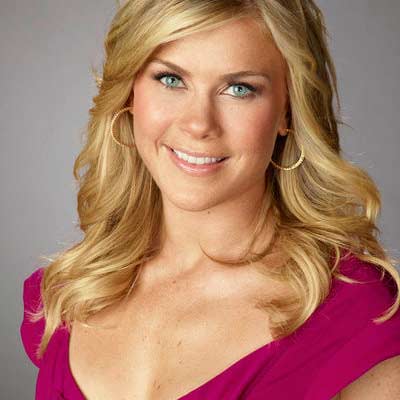 - Alison Sweeney
confirmed
she'll be returning as her former long-time alter ego Sami Brady for the show's milestone event
- Emmy-winner Jordi Vilasuso (ex-Griffin Castillo, AMC; ex-Tony Santos) is heading to the show next year in a role that's said to somehow be connected to Galen Gering's Rafe
- Emmy-winning actor Vincent Irizarry (ex-David Hayward, AMC; ex-David Chow, The Young and the Restless; ex-Lujack Luvonaczek/Nick Spaulding, GL) is heading to Salem next year as the revenge-seeking younger brother of an existing character
- Patrika Darbo (ex-Nancy Wesley) teased to soapcentral.com that Nadia Bjorlin is returning once again as Chloe
- The nearly 50-year-old soap put out a casting call for a Caucasian female in her 40s to play the short-term contract role of Summer, a passionate loner/small-time thief who has been in and out of institutions her whole life. The casting department asked for experienced actors only -- known names preferred -- to begin taping at the end of August. Judging by DAYS's production schedule, the role should pop up on-screen just in time for February Sweeps.
As fans already know, Stephen Nichols returned last month as fan-favorite character Patch, and James Lastovic debuted as Patch and Kayla's [Mary Beth Evans] son, Joey, late last month, as well.
That's it at the moment, but stay tuned because it seems new casting updates are flying out of Salem every week!
What do you think about the bevy of actors and characters heading to DAYS in the months to come? Which returns or debuts are you most excited about? Which do you think the show could have done without? Is there anybody not on the list that you'd love to see make a return? Share your thoughts in the Comments section below, on our message boards, or by submitting Feedback.

To stay up-to-date on the latest soap news, be sure to like us on Facebook and follow @soapcentral on Twitter.