By far, this is definitely one of our favorite times of year in Two Scoops Land. There's our anniversary as columnists, DAYS's anniversary (which we heard somewhere that it's a big one this year), November Sweeps heats up life in Salem, we'll soon get all of the Christmas festivities rolling, and we also get to prepare for the end of the year Golden Doughnut and Alex North Memorial Awards! But there's also a fun little tradition we've had for the past eight years and that's to dress up our favorite Salemites in Halloween costumes.
True, thanks to a serial killer with a penchant for neckties, a murder-minded groom, and, well, simply Andre DiMera, it appears there are already monsters in Salem this Halloween. Still, your faithful DAYS Two Scoopers couldn't resist turning on the lights and putting together our annual "Halloween in Salem" nonetheless. Also in keeping with tradition, we always love to hear which costumes you'd pick for your favorites so be sure to leave feedback below, Tweet us (Laurisa and Tony), or call our 24/7 caller feedback hotline at 267.341.7627 and voice your thoughts.
Without any further ado, we urge you to grab some cider, snack-sized candy, and take a spooktacular tour around town as we celebrate Halloween in Salem!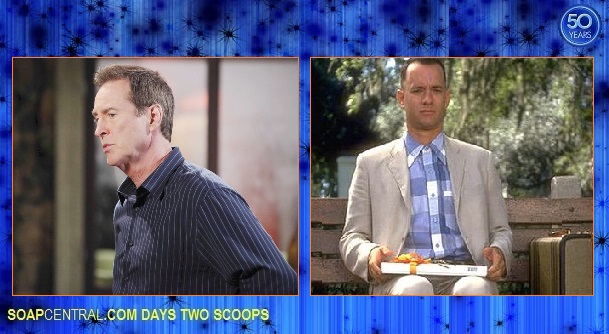 John Black as Forest Gump from Forest Gump
Like Forest, most of John's past adventures would sound like tall tales if we haven't seen them play out, but, more so, John's past is like a box of chocolates and we're just not sure what he's gonna get.


Paul Narita as a shadow
No matter where Sonny went, Paul only seemed a few steps behind.


Brady Black as Dawson Leery from Dawson's Creek
Because the dude's never met one that hasn't been "The One."
Kate Roberts, Theresa Donovan, and Nicole Walker as Winifred, Sarah, and Mary from Hocus Pocus
Because these three witches can't help but cast a spell on us!
Daniel Jonas as Henry Higgins from My Fair Lady
After scolding and molding his lady he finally realizes she was a pretty awesome chick all along. #wecouldhavetoldhimthat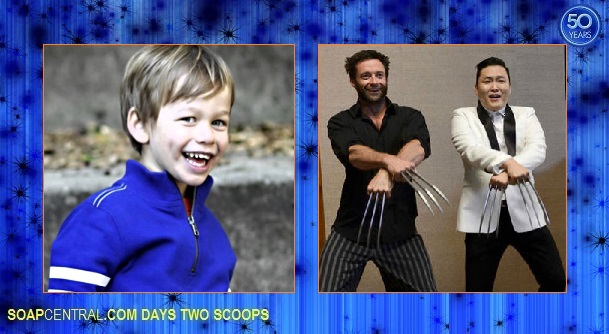 Parker Jonas as Show Tune Fun Wolverine
What do you get when you mix Daniel's handsome scruffiness and Chloe's singing voice? Total cuteness overload Parker as a singing Wolverine.


Anne Milbauer as Diane Von Furstenberg
Because she'd want to pay tribute to the inventor of the wrap dress.
Eve Larson as Mellie Grant from Scandal
Because even when things seem to be going her way, she's still just one commercial break away from getting her wig ripped off...for probably something that she did wrong...again.
Eduardo Hernandez as Madonna
It seems like Eduardo has a knack for reinventing himself every few years. We just hope he stays away from totally believable British accents.


Gabriella Hernandez as Cinderella
Because it looks like her nightmare imprisonment is finally over. Plus, we think Arianna Grace would be adorbs as one of Cinderella's mice sidekicks!
Rafe Hernandez as an iPhone
Each year the upgrades seem to be getting better and better.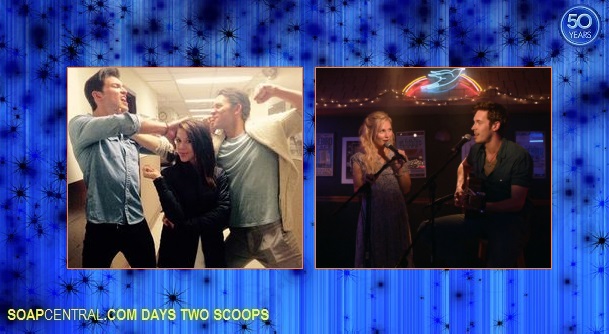 Abigail Deveraux as Scarlett O'Connor from Nashville
Because the poor dear just can't seem to decide between the two dudes who worship her.
Jennifer Horton as Jennifer Lopez
Despite the occasional bad idea (Gigli for J-Lo; "Dannifer Parts 2 and beyond" for J-Ho), she will always be our Jenny from the block no matter what.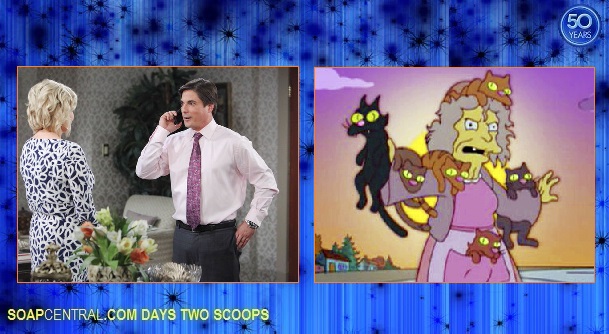 Lucas Horton as a crazy cat lady
Because the dude is so unlucky with the ladies he's probably destined to end up alone, so he might as well start adopting some stray friends now.
Kayla Brady Johnson as Monica Gellar from Friends
Because she's trying really, really hard to make sure these fools around her follow some simple rules and pay attention.
Joey Johnson as Justin Bieber
Because despite having access to pretty much anything he wants, the little bugger still has an attitude about basically everything.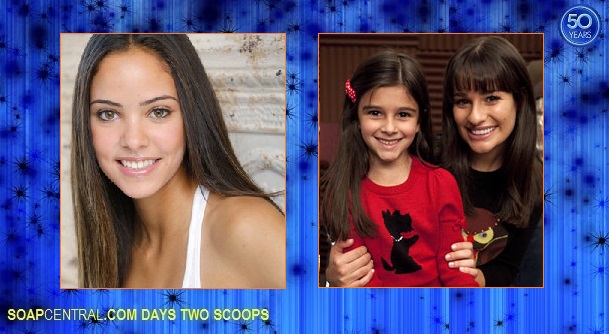 Ciara Brady as Rachel Berry from Glee
Because this little diva won't accept less than the spotlight. Just ask her!
Aiden Jennings as a bus mechanic
Because he spends all his time underneath one anyway.
Theo Carver and Chase Jennings as Michael Jackson and Paul McCartney
Don't quote us, but we have a feeling one of these fellas will be stating, "The doggone girl is mine," only to have the other reply, "Don't waste your time because the doggone girl is mine."


Abe Carver as Ice Man from the X-Men franchise
Yeah, he's just that cool.


Lani Price as Facebook
Maybe she should stay off her laptop and focus on work.


Hope Brady as peanut butter
Because while she goes fine with jelly (and chocolate...and crackers), she's fine just on a spoon by her fabulous self.
Bo Brady as Jack Deveraux
Because he's been playing Jack's storyline for the last two months.
Steve Johnson as Danny Zuko from Grease
Though he's super cool and we love him faults and all, he better shape up if he wants to land a certain sweetheart, err, sweetness.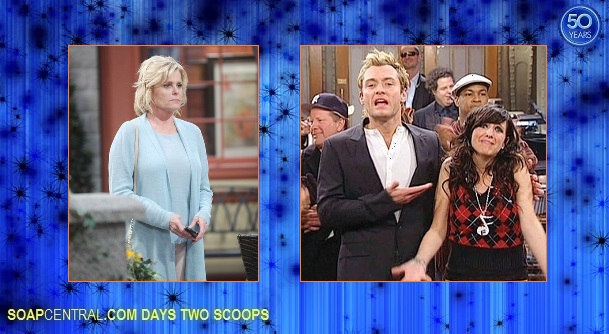 Adrienne Johnson Kiriakis as Ashlee Simpson's infamous SNL performance
Though she can be pretty rocking at times, we're not always sure the right words are coming out of her mouth.
Justin Kiriakis as Wikipedia
Lately it seems he often puts off an air of knowing everything, though he may want to do a little fact checking now and then.


Victor Kiriakis as Tyrannosaurus Rex from Jurassic World
Though ferocious and feared, this big guy will be there in a second if his interests are threatened, especially if a pretty red head guides the way.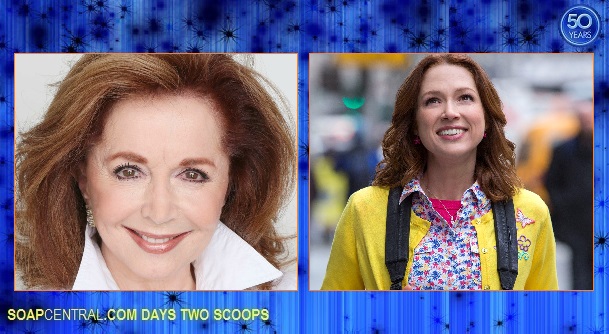 Maggie Horton as the Kimmy from The Unbreakable Kimmy Schmidt
Because she's not going to let anything keep her down.
Caroline Brady as Ginger Spice
This sassy ginger is outspoken, opinionated, and she'll tell you what she wants, what she really, really wants.


Doug and Julie Williams as C-3PO and R2-D2 from Star Wars
One is rational thinking, prime, and proper. The other chirps, squeaks, and squawks a lot and, although endearing most of the time, we have no idea what it's yacking about.


Shawn-Douglas Brady and Belle Black as the Skipper and Gilligan from Gilligan's Island
Because they're finally back from their three hour tour at sea!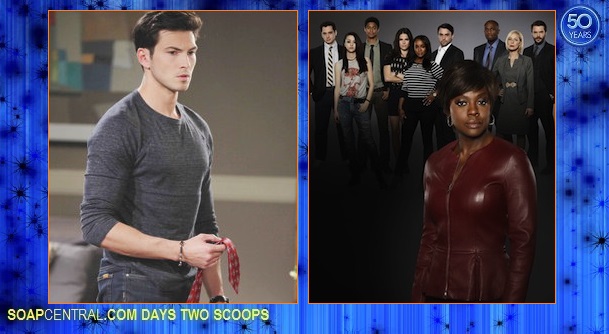 Ben Weston as the entire cast of How to Get Away with Murder
Because, well, he totally is right now.
Marlena Evans as Whitney Houston
Because she's the queen of the niiight, the queen of the night, oh yeah!
Sami Brady as Santa Clause
Though she has little to be jolly and bright about these days, we're happy seeing her and her bag of wonderful even if it's only once a year!


Eric Brady as Bob Ross
Because if anyone needs to paint a "happy little cloud" it's this dark cloud.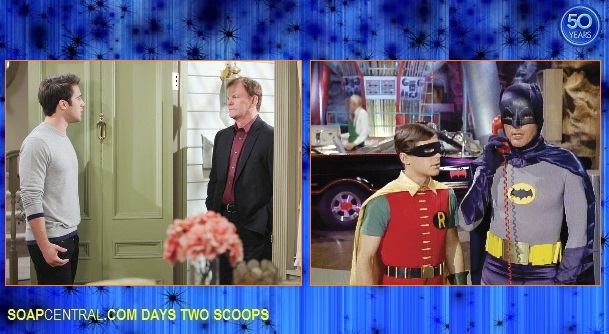 Roman Brady and J.J. Deveraux as Batman and Robin
Roman is a seasoned crime fighter with a level head and hard right hook, and while J.J. may still be a bit of a pipsqueak, this plucky young lad is ready to jump into the action with the big boys!
Andre and Chad DiMera as Big and Little Edie from Grey Gardens
Because we'd pay to watch these two live in any condition, as long as they retain their fascinating flavor of charm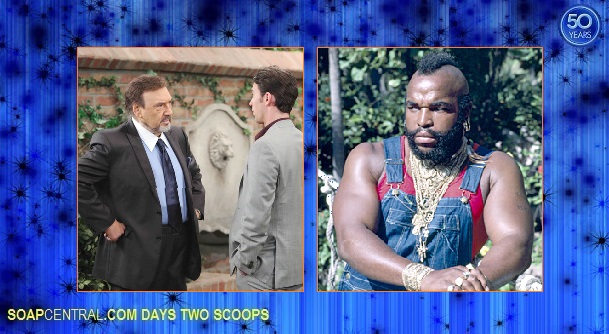 Stefano DiMera as Mr. T
We pity the fool who messes with him.



What do you think about the Smithsonian honoring DAYS's 50th anniversary? Which additional items from the show do you think should be on display? Share your thoughts in the Comments section below, on our message boards, or by submitting Feedback.

To stay up-to-date on the latest soap news, be sure to like us on Facebook and follow @soapcentral on Twitter.