Days of our Lives Recaps: The week of October 23, 2000 on DAYS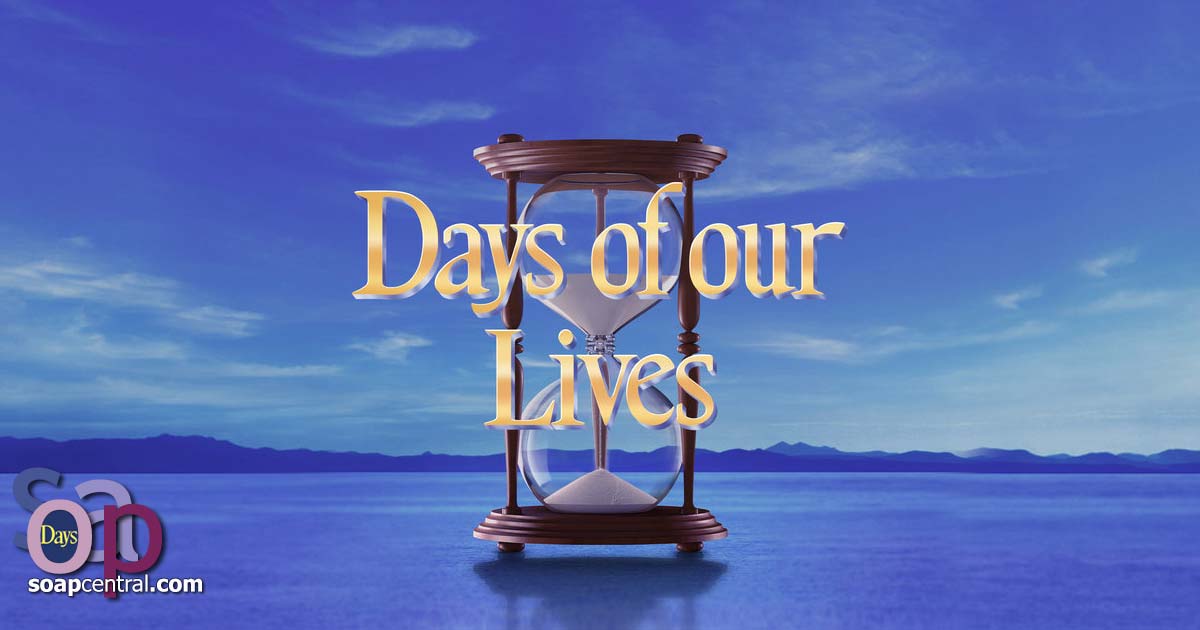 Monday, October 23, 2000
Not knowing the person above is Jennifer, Bo pleads for her help to free him from his "pit." When he mentions that his newborn son is suffering from fetal alcohol syndrome, she reacts. Before she can do anything, Walter and Declan return so Jennifer hides. After they taunt him, Jennifer disguises her voice and advises Bo that she can help him. Nancy secretly stares as Philip kisses Chloe. He asks her to meet him later at Dot.Com. Back inside to change, Chloe faces an angry Nancy who warns her about Philip and suggests that he is pushing her too fast where their relationship is concerned. Chloe ignores her and rushes out to meet him. Hope and Shawn start crying when they hear the news about little John. While Shawn prays, Lexie tells the other doctors she thinks they should try one more time to save the lifeless baby. Marlena explains to John that she wants the police brought in to investigate the "accident" that has injured Belle since she feels that Brady is responsible. John argues with her until he finally decides that he can't be with her right now. He chooses to find Hope to tell her the truth about their baby.
Tuesday, October 24, 2000
When Abby realizes that it's Bo who was attacked in the alley, Jennifer confirms it and runs to make him an offer. She gets Bo to agree to return to Salem immediately once she frees him. She then lowers a rope to Bo who quickly climbs out of the pit. When Angela claims that Roberto's taped confession is safely locked up in Salem, Brandon advises her to say goodbye to her father since they'll be leaving as soon as possible. Angela is thrilled but as she starts to pack she remembers Roberto warning her about a woman named Kate and wonders if she's the same woman she was talking to earlier. Chloe and Philip's plans for a fun evening at Dot.Com are spoiled when they hear about Belle and rush to the hospital. Lexie is thrilled when the doctors manage to bring little John back to life. She runs and tells Shawn who goes looking for Hope. John's about to tell Hope the truth about the baby when Shawn interrupts with the exciting news. Marlena calls Roman and asks him to hurry to the hospital. When he arrives, she complains about Brady hurting Belle and insists that he put the troublemaker away.
Wednesday, October 25, 2000
Kate and Victor are disturbed to run into Sami, Brandon and Angela on the flight back to Salem. Kate panics as she worries that Sami and Brandon might be getting close to Angela's secret. Sami realizes she's nervous and starts taunting Kate. Kate asks Victor for help. In order to keep Hattie on her diet so that she'll look like Marlena, Rolf is forced to ask her out on a date. John asks Brady about Belle's accident but he won't talk. Hearing them arguing, Marlena calls Roman. When he arrives and tries to take Brady to the station house for questioning, John is outraged that Marlena would get her ex-husband involved in a family matter. Mimi is furious with Chloe when she finally hears the news about Belle. She guesses that Chloe decided not to tell her about Belle. Chloe tries to explain but Mimi storms out. Shawn chases after Mimi and tries to calm her down. Philip asks Chloe about the charge but Chloe makes up a story and convinces Philip that Mimi's claim was wrong. He apologizes for not believing her.