Days of our Lives Recaps: The week of October 15, 2007 on DAYS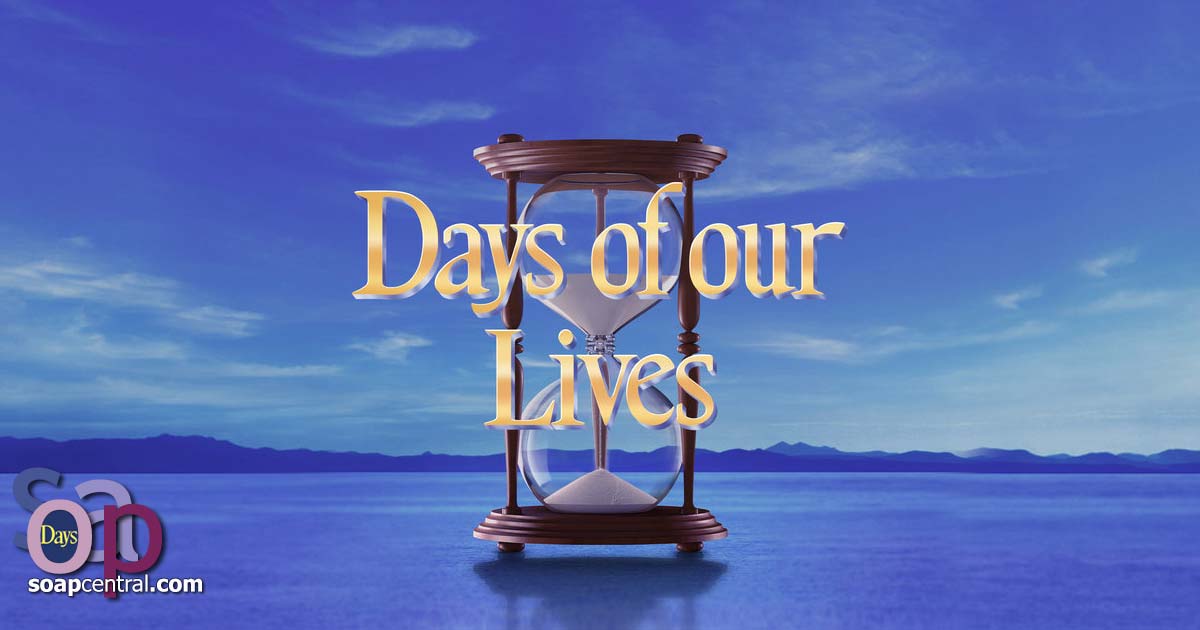 Monday, October 15, 2007
In the alley, Marlena and Belle tend to a bloody, unconscious John. The paramedics finally arrive and rush him to the hospital. Back at the pub, Lucas tries to convince Sami that John's hit-and-run was just a coincidence; the DiMeras probably had nothing to do with it. E.J. insists otherwise. At the hospital, Sami is guilt-ridden as she watches Marlena and Belle wait anxiously for word on John. Alone, she desperately tapes up the annulment papers and tells E.J. she'll marry him. Meanwhile Dr. Berman gives Marlena and Belle the devastating news that John won't last the night. He advises them to call John's family and friends to come say their final good-byes.
Stefano asks Tony to run the DiMera Empire, but his son laughs in his face. Tony is irritated when Anna admonishes him to be nicer to a grieving Stefano. Later, Tony and Anna are stunned when John is brought to the hospital. Tony fears he'll never get the chance to know his brother. E.J. corners Stefano and thanks him for putting out the hit on John. He's stunned when Stefano says he has no idea what he's talking about.
Chelsea and Stephanie show up at the sorority house, and walk into chaos; Cordy has attempted to do her own make-up for her date with Ford and it's a disaster. Stephanie feels left out as Chelsea and Morgan dive in to save Cordy's date. In the end, Cordy has a "Cinderella" moment, and Ford is blown away by how beautiful she looks. Max tells Stephanie he's taking Morgan to the racetrack for their date. Stephanie quietly fumes with jealousy since that was a special place for her and Max.
Tuesday, October 16, 2007
Marlena and Belle struggle with the news that John is dying. John regains consciousness as the women tearfully sit by his side. Shawn arrives to comfort Belle. Caroline and Grandpa Shawn bring Claire to say good-bye. Meanwhile, Lucas learns Sami has decided to marry E.J. as a result of the attack on John. She's determined to end the vendetta. Lucas pleads with her not to do it, but her mind is made up. She asks for his support. Meanwhile, a victorious E.J. takes the annulment to Stefano.
From outside Brady's Pub, Stephanie spies on Max and Morgan's first date. Max thinks Morgan's been a really good sport about going to a racetrack and now a pub, since this is hardly the kind of date she's used to. Morgan says she's glad she went out with Max -- and points out that Stephanie has been following them all night.
Chelsea arrives and can't believe Stephanie is stalking them. Stephanie insists she's just looking out for Max, convinced that Morgan will hurt him. Chelsea thinks Max can handle himself, and wants Stephanie to admit she's jealous. She finally does, and Chelsea encourages her to tell Max how she feels. Stephanie says it's too late. Meanwhile, Max tells Morgan that Stephanie blew him off, and doubts she cares about his date. Morgan knows better. They're ready to leave when Caroline tells Max about John. He says he'll take his parents to the hospital, and is going to put Morgan in a cab when they see Stephanie outside. Max asks Stephanie to drive Morgan home and she agrees. Morgan is delighted at the chance to get to know Stephanie better.
Wednesday, October 17, 2007
Sami tells Lucas she needs to marry E.J. He fights her on it, until John dies. He then agrees Sami must carry out her plan to end the vendetta.
Morgan asks if Stephanie has dibs on Max. She offers to back off if Stephanie is interested in him. She's delighted when Stephanie tells her to go for it. Morgan then asks Stephanie if she and Chelsea would like to move into the sorority house.
Nick calls Maggie over to convince Jeremy to give himself up. After she leaves, Jeremy decides to go back on the run. He shares a touching good-bye with Nick, Artemis and DeMarquette. Before leaving Salem, Jeremy quietly watches Stephanie leave the sorority house and then takes off without making his presence known.
E.J. wonders if his father had a hand in John's accident. Stefano doesn't answer directly. He informs E.J. he will return to Italy after his and Sami's wedding. He suspects the Bradys will be on the warpath after John passes away. An enraged Bo demands Stefano reveal who was responsible for John's hit-and-run. Stefano just laughs in his face. Bo stabs him with a syringe, scaring him into thinking he's going to die, but the syringe is only filled with water. Later, Bo receives pieces of a broken headlight found at John's accident site and hopes it will lead him to the perpetrator.
Marlena, Belle and the Bradys gather around a dying John. Though he's in a great deal of pain, John tries his best to hold on, but it's clear he's suffering. Marlena knows she must give John permission to let go, but she's not sure she has the strength to do it. She finally frees John to move on, and he dies.
Thursday, October 18, 2007
It's a day of mourning as everyone prepares for John's funeral. Bo and Hope arrive at St. Luke's and learn Vivian Alamain has arranged for a beautiful service for her nephew. Belle is crushed to learn Brady, Chloe and Eric are stranded at the airport. Sami worries for her sister, but promises there will be no more tragedy now that she's agreed to marry E.J.
Marlena wanders alone on the pier, where she is plagued by memories of John. She doesn't know how to face the funeral, but Roman and Maggie track her down and offer their support.
The entire town gathers at the church. The crowd is surprised when Victor shows up and gives a touching eulogy to his former son-in-law. Caroline, Hope, Anna, Sami, Belle and Roman also pay tribute to John. An emotional Marlena thanks everyone for coming when Stefano arrives. She rips into him, blaming him for all the pain in John's life. Stefano leaves, but not before implying to Sami there could be more funerals in store.
Friday, October 19, 2007
At the pub, Kate skips the funeral to lay into E.J. She tells him John was a true hero, and she hopes E.J. will end the vendetta for good.
The mourners head back to the pub after the service. Stephanie realizes how hard it must have been for Kayla to face Steve's funeral alone and starts to make inroads with her parents. Having lost the opportunity to bond with John, Tony decides to make time with his "sister" Lexie. Lucas tells Sami he's ready to accept her decision to marry E.J. While everyone remembers John through memories of his life, Marlena finally breaks down alone in her bedroom.