The 29th ANNUAL DAYTIME EMMY AWARDS
Young, Finnigan victorious among field new talent
by
Dan J Kroll

Posted Friday, May 17, 2002 11:26:24 PM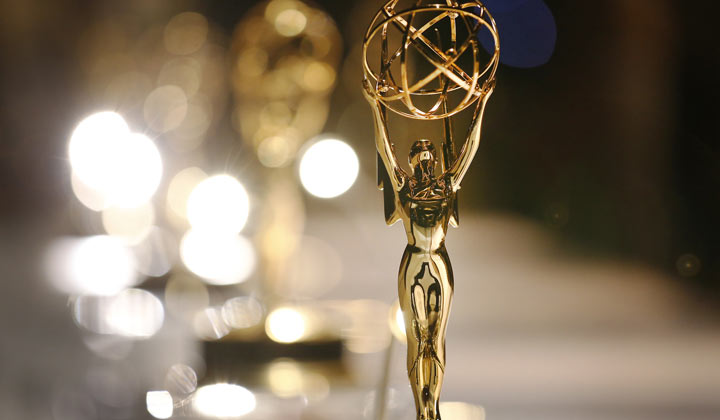 The Younger Actor and Actress categories were flush with new talent. Of the ten nominees, just one had been previously graced with an Emmy. For half the nominees, this year marked their very first Emmy nominations.
OUTSTANDING YOUNGER ACTOR
Jacob Young (Lucky Spencer, General Hospital) collected the win in the Younger Actor category. Prior to landing the role of Lucky on General Hospital, Young played Eric Forrester on CBS's The Bold and the Beautiful. The actor who replaced Young on The Bold and the Beautiful -- Justin Torkildsen -- was the winner in the category last year.
Young brought up an interesting aspect of the Emmy telecast that was probably lost on those viewing the telecast at home. The clips shown when the nominees are announced are not necessarily those that the performer submitted for consideration.

"That's not the clip that I chose," Young said as he took the podium backstage. "The show that I submitted was a show where I had realized that I had possibly killed my father."
Young becomes the second actor to earn an Emmy for playing the role of Lucky Spencer. Jonathan Jackson picked up three wins for the part in 1995, 1998 and 1999.
Without detracting from his work or that of his predecessor, Young hinted that the role of Lucky Spencer carries a bit of magic with it.
"This character is something really special," Young said of his alter ego. Young received a card from Jackson upon assuming the role in February 2000. "Jonathan's a class act. He really did wonders with the role. He gave me a card when I first started that said, 'Thank you for keeping Lucky alive.'"
Young will show off his Emmy next to his girlfriend's recent golf trophy.
OUTSTANDING YOUNGER ACTRESS
While Soap Central pundits and visitors had unanimously predicted that All My Children's Eden Riegel (Bianca Montgomery) would win this year's Outstanding Younger Actress, Riegel's portrayal of a lesbian teenager was again denied an Emmy. Instead, first-time nominee Jennifer Finnigan (Bridget Forrester, The Bold and the Beautiful) wad declared the winner.
Finnigan's win helped The Bold and the Beautiful secure its first back-to-back wins in the Younger Actress field. Finnigan follows in the footsteps of castmate Adrienne Frantz (Amber Moore) who picked up the trophy in the category last year.

For Finnigan, choosing which episodes to submit for her Emmy reel was a real team effort.
"I asked everyone's opinions," the Canadian-born actress revealed. The material she submitted was "really close to my heart."
Like Chappell, the winner in the Supporting Actress field, Finnigan had been pegged as a likely candidate to win the category.
"I'm really superstitious so I never believe anyone when they say that I'll win," Finnigan revealed. "I don't think anyone is ever a shoo-in. I'm as surprised as anyone."