The 30TH ANNUAL DAYTIME EMMY AWARDS
Hendrickson, Marcil pick up first Daytime Emmys
by
Dan J Kroll

Posted Saturday, May 17, 2003 1:00:09 AM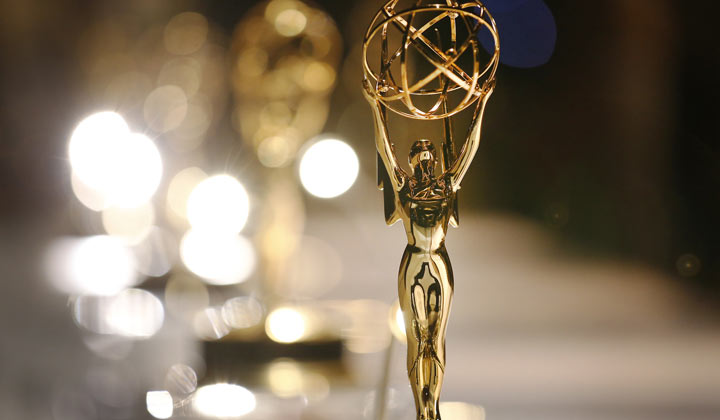 OUTSTANDING SUPPORTING ACTOR
Benjamin Hendrickson
(
Hal Munson
,
As The World Turns
)
Benjamin Hendrickson joined the cast of the CBS soap in 1985. "I think there were Buffalo on 57th Street," laughed Hendrickson. Though a daytime veteran, Hendrickson didn't receive his first Emmy nomination until 2001. He's been nominated every year since.

"To my mother who scrimped and saved to send me to Julliard to study the classics.... I'm sorry," Hendrickson chuckled as he held his Emmy above his head.
Hendrickson recently returned to work on As The World Turns after a month-long break. During his time off, Hendrickson mourned the passing of his mother, to whom he had been a caregiver.
"Did I think I'd win? I didn't think I had the material this year," Hendrickson admitted before returning to his playful replies. "I thought I had the material to win in 1986!"
"It has always been my contention," asserted Hendrickson with a straight face, "That this award went to the actor with the best hair. And here I stand tonight... as proof that it's true."
Though he's held the same job and portrayed the same character for nearly two decades, Hendrickson denies that his job has ever become stale.
"You always try to find something to keep it fresh," Hendrickson explained.

OUTSTANDING SUPPORTING ACTRESS
Vanessa Marcil
(
Brenda Barrett
,
General Hospital
)
Vanessa Marcil's win came as a surprise to many critics - and to Marcil herself - because the actress had a very short pool of material from which to choose for her Emmy reel. Marcil returned to General Hospital in September 2002 after a four-year break from the show. Material eligible for Emmy consideration this year must have aired between January 1st and December 31st, 2002.
While her return was much anticipated, the actress only remained with the show until February of this year. Marcil's departure was mired in online chatter. Though neither side would comment officially on why Marcil exited GH, inside sources state that it had to do with a dispute over salary and work schedule.

Earlier this week, Marcil learned that her pilot for the fall television season, "Las Vegas," had been picked up for the fall schedule. The series also co-stars former All My Children and fellow Emmy winner Josh Duhamel (Leo duPres).
When asked how her desire to spend more time with her son would affect her work on her new series, Marcil explained that she told the show's producers that she would not be able to work more than two or three days each week. The request echoes reports of Marcil's demands of General Hospital execs during her contract talks.
Now with her new series in primetime, it would appear that Marcil will not be returning to General Hospital in the near future. However, Marcil doesn't rule out an eventual return to daytime.
"I'll always come back to the show. Always. No matter what," Marcil stated.
Marcil seemed to enjoy her first trip to the Emmy press room, musing that choosing which reporter's questions to answer was a lot "like kindergarten."
"I think after I had my son I appreciate everything so much more than I did before," Marcil said of her win.