The 32nd ANNUAL DAYTIME EMMY AWARDS
GH adds to record Emmy tally
by
Dan J Kroll

Posted Saturday, May 21, 2005 4:02:08 AM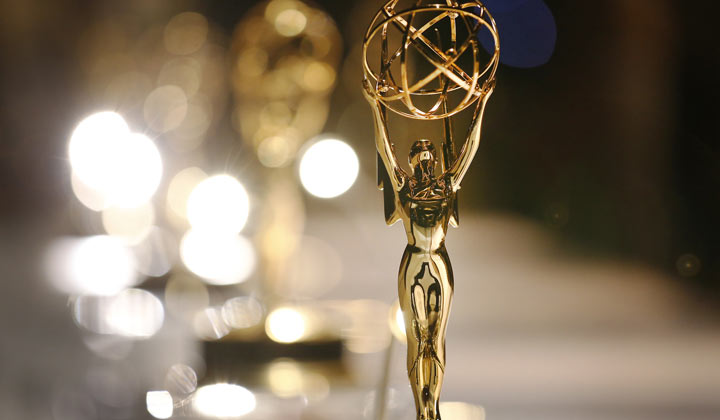 General Hospital
The night ended very much the way that it started -- with a little bit of controversy. Then again, what better way to get fans talking than with
ABC's General Hospital was named Outstanding Drama Series for a record eighth time, a win that solidified the show as the most honored program in this category. The other three nominees - The Young and the Restless, As the World Turns and All My Children - rank second, third and fourth in the overall tally, respectively.

With the live telecast running short, the entire General Hospital ensemble was forced to scurry to the stage in order to accept the Emmy trophy. However, executive producer Jill Farren Phelps was only able to utter a few words of thanks before her microphone was cut off and the credits started to roll.
"We produce one hour of dramatic television every day, five days a week, 52 weeks a year and a lot of people..." Phelps began before being stopped.
Fans immediately stormed the Soap Central message boards and blasted CBS for what they saw as unfair treatment of a rival network's soap. It should be noted that the decision to cut off the mikes was not made by CBS, but rather by dick clark productions, the production company in charge of putting together this year's ceremonies.
Perhaps still a bit miffed, Phelps seemed less than eager to great the media backstage. Phelps was asked if the show's current dalliance into mob-related storylines was untrue to the show's name.
"I don't think we're misrepresenting to our audience," Phelps replied. Phelps, whose long career in daytime television spans several soaps, attributed General Hospital's success to
For its Emmy submissions, General Hospital submitted scenes from February 4th in which a hotel in the fictional town of Port Charles burst into flames, trapping nearly all of the show's main characters inside. In the current climate of ever-shrinking budgets, Phelps admits that the production costs for those episodes was quite high.
"The fire [resulted in our] having more money to spend than we really had to spend. So that was a really special event. The rest of the year was very much about working on a shoestring because we blew it all on the fire," Phelps conceded. "However, I say there is absolutely no reason for us to be anything but really proud about all the rest of the work that we do the rest of the year.
A COMPLETE LISTING OF THE WINNERS AND NOMINEES