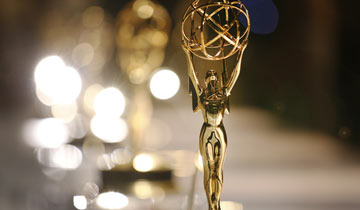 THE 33rd ANNUAL DAYTIME EMMY AWARDS
The Reel Emmy Story: Younger Actor/Actress
by
Dan J Kroll

Posted Sunday, April 23, 2006 7:54:56 PM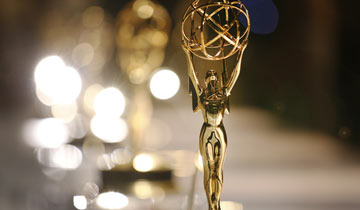 The airdate for each submitted Emmy reel is included when available. The airdate will appear as a link and clicking that link will open up our archived recaps for that week for your review. For your convenience, all links will open a new browser window.
Outstanding Younger Actor
Jesse Soffer (Will Munson, ATWT)
Episode 1: Will confronts Gwen about takin Paul Ryan's money.
Episode 2: Will is jailed for poisoning Iris, prompting Barbara to try to talk some sense into her son. He is later comforted by Gwen.

Scott Clifton (Dillon Quartermaine, GH)
Episode 1: Dillon presses Georgie about the secret she and Lucas share. Later, Dillon learns that Lucas is gay.
Episode 2: Tracey lectures Dillon about family values. Dillon later tells Georgie that he feels guilty about Michael's death.

Tom Pelphrey (Jonathan Randall, GL)
Episode 1: Jonathan attacks Reva for trying to "fix" him and cuts of his hair. Later, Jonathan taunts Dinah for faking her pregnancy.
Episode 2: Jonathan goes to see Tammy the night before her wedding to Sandy. He pushes her to admit her true feelings for him.

Michael Graziadei (Daniel Romalotti, Y&R)
Episode 1: A guilt-ridden Daniel sobs over Cassie's death.
Episode 2: Daniel and Phyllis learn that the clothes Cassie was wearing the night of the accident are missing.
Bryton McClure (Devon Hamilton, Y&R)
Episode 1: Devon talks to Drucilla about his childhood and shares fond memories of his mother.
Episode 2: Devon locates his mother in a rehab facility. Later, he finds his mother with a drug dealer and tells her that he is done caring about her.

Outstanding Younger Actress
Leven Rambin (Lily Montgomery, AMC)
Episode 1: Lily talks to Zach and tells him how to be a good father.
Episode 2: Lily and Sam dance. She starts to panic, but Aidan comes to her rescue.

Jennifer Landon (Gwen Norbeck, ATWT)
Episode 1: Gwen is told that the baby is not hers and that her baby is dead.
Episode 2: Gwen says goodbye to the baby she thought was hers.

Mandy Bruno (Marina Cooper, GL)
Episode 1: Marina is at a restaurant talking to her grandfather about whether or not she should tell Danny the truth about Michelle.
Episode 2: Marina breaks up with Danny after their Thanksgiving plans go awry.

Camryn Grimes (Cassie Newman, Y&R)
Episode 1: Cassie wakes up and is told that she was in a car accident. She is also asked to tell a detective what happened.
Episode 2: Cassie's family gathers by her bedside as she loses her fight for life. (Aired May 24, 2005)

Christel Khalil (Lily Winters, Y&R)
Episode 1: Lily learns the truth about her paternity from Drucilla and Malcolm.
Episode 2: Lily says goodbye to her family and friends and heads of to boarding school.