THE 34th ANNUAL DAYTIME EMMY AWARDS
Emmy Fashion -- What people were wearing
by
Dan J Kroll

Posted Friday, June 15, 2007 6:53:27 PM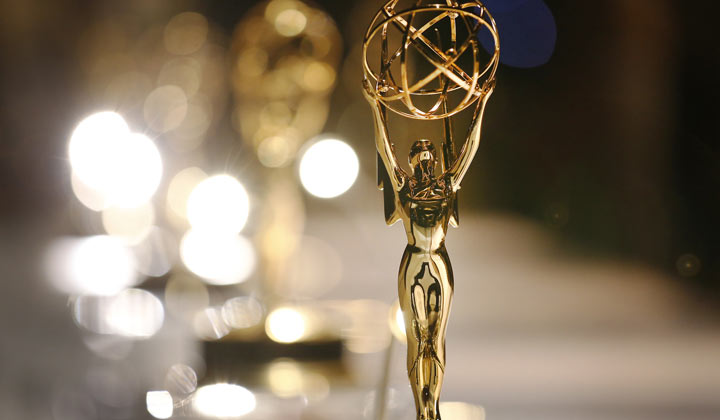 "Who are you wearing?"
That is perhaps the most asked question at any awards show -- well, perhaps second to "Who do you think will win?" And let's face it -- the gowns, the hair, the jewelry. The Daytime Emmys is definitely a glamor event. And this year's decision to hold the festivities at the famous Kodak Theatre is certain to make this year's Daytime Emmys one of the most fabulous ceremonies ever.
So without futher ado, here are some photos of what people were wearing at this year's Daytime Emmys.
EMMY FASHION: THE BEST...
We're thinking about naming our Best Dressed Award The "Tamara Tunie Red Carpet's Best" Award. The actress routinely is one of (if not the) best dressed women on the Red Carpet. Unfortunately, since Tamara is no longer on daytime... she was not along the Red Carpet to dazzle us. We give significant praise to General Hospital star Rebecca Herbst who designed her own dress this year (but her mom did the sewing). The actress took a lot of heat last year for some of the designs that she put together for her co-stars. Click here to check them out.
Rebecca Herbst
Liz Webber, GH
Wearing: A self-designed original
Renee Goldsberry
Evangeline Williamson, OLTL
---
EMMY FASHION: ... AND THE WORST
We don't like to pass judgment on what people are wearing, however, the two lovely women below wore outfits that were not at all flattering. The usually stunning Tyra Banks looked misplaced in a bronze-hued Cavalli dress. The dress does, however, photograph slightly better than it looked in person.
Tyra Banks
Talk Show Host
Wearing: Roberto Cavalli
Kim Zimmer
Reva Shayne, GL
---
EMMY FASHION: FASHIONABLE COUPLES
Not every trip down the red carpet is a solo trip. Here are some pictures of some on-screen and real-life pairs.
Simply click on their snapshot and a full-size photo will open for your viewing enjoyment.
Stephen Nichols and Mary Beth Evans
Patch & Kayla, DAYS
Kristoff St. John and Tonya Lee Williams
Neil & Olivia, Y&R
Lindsay and Justin Hartley
Theresa & ex-Fox, PS
Blake Berris and Rachel Melvin
Nick & Chelsea, DAYS
---
EMMY FASHION: THE DIVAS
What would an awards ceremony be without the divas? Here are some of the lovely ladies that caught our attention with their style.
Liza Huber
Gwen Hotckiss, PS
Jackie Zeman
Bobbie Spencer, GH
Peggy McCay
Caroline Brady, DAYS
Bree Williamson
Jessica Buchanan, OLTL
---
EMMY FASHION: THE MEN
Okay -- it seems unfair that the woman are traditionally the focus of the "Who are you wearing?" question. While we may not know the designers for the hunks listed here -- does it really matter what they are wearing?
Ricky Paull Goldin
Gus Aituro, GL
Jesse Soffer
Will Munson, ATWT
Bradford Anderson
Damien Spinelli, GH
MAKING HEADLINES: SOAP OPERA NEWS, UPDATES, AND HEADLINES