THE 35th ANNUAL DAYTIME EMMY AWARDS
soapcentral.com panelists predict the Emmy winners: Lisa Svenson
by
Dan J Kroll

Posted Sunday, June 15, 2008 5:21:37 PM

In the much-anticipated sequel to her previous Emmy predictions, Lisa Svenson returns to predict the winners again. She has been the person-on-the-street Emmy predictor for Soap Central since 2001, and revels in her successful selection of seven Emmy winners (combined, since 2001). She has used a variety of methods, from reading storylines and character histories to "scientific" experiments in that time, and attributes the bulk of her "success" to sheer chance (when she picked three in 2005, she perhaps should have bought lottery tickets, too, because it was clearly a lucky year, aside from her personal life, in which luck went out the window, smashed on the pavement below, cracked open its skull, bled profusely, and suffered major head trauma).

2007 will be different, though. In 2007, Lisa will return to experimentation, and will spend hours devising and implementing tests, perhaps even endurance tests, to select who the winners might be in the various categories. She has a moderately big house (undergoing a lot of repair at a slow pace—ample places and situations to conduct experiments). She has six pets (four dogs, one cat, one betta fish named Fedora), all of whom might be willing to assist in the selection process—provided food is involved. She lives with her teenaged daughter and 99-year-old grandmother, but understands the rules that she must make her selections herself. She will also not consult with friends or family, classmates or professors, lawyers or doctors, physical therapists or pastors (most of whom will, if they know she is doing this, offer opinions and confess to watching at least one soap).

Apparently, Lisa's failure to watch soaps throughout her life puts her in an unusual spot. Even her boyfriend has more familiarity with the soaps his mother used to watch than Lisa has. She worries sometimes that she is missing something, and yet still almost never remembers that she has a television and can turn it on. And certainly, the thought of turning it on during the daytime never crosses her mind. However, this only serves to make her predictions that much more interesting.

In the interests of scientific purity, each of the methods used is described in sufficient detail so that you, the reader, can visualize the steps Lisa took.

Without further ado, here are Lisa's expert predictions (you'll note that the Soap Central staff will refer to these as guesses, but Lisa firmly believes they are predictions, because there is a fine line between guess and prediction, particularly if it involves weather forecasts):

Previous Predictions
2007: 3 for 8

2006

: 0 for 8


2005: 3 for 8
2004: 1 for 8
2003: 0 for 8
2002: 1 for 8
2001: 2 for 8

OUTSTANDING DRAMA SERIES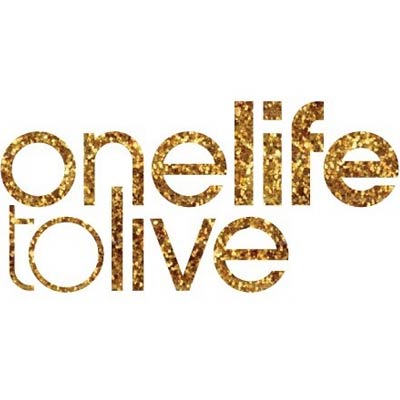 The clear choice here was One Life to Live. The method employed to choose involved lining up four butterfly sequins in a row at the far end of the shower (the end most distant from the showerhead, lest there be any confusion). General Hospital was baby blue, Guiding light was teal, One Life to Live was Purple, and The Young and the Restless was pink. The water was turned on gently to bring up the hot, so as not to influence the placement of the sequins in their row, then the showerhead was turned on. General Hospital made an immediate dash to the wrong side of the tub, climbing the wall to escape, and One Life to Live fluttered on the water rapidly to the drain. Guiding Light and the Young and the Restless pursued, but they weren't flapping their sequin wings fast enough, and grew tired halfway down the bathtub, where they rested, so One Life to Live landed safely in the drain, alone and relatively unchallenged.
OUTSTANDING LEAD ACTOR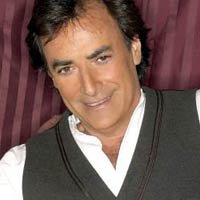 Thaao Penghlis (Antony DiMera, DAYS)
Lisa has too many dogs in her house (even teenaged children will promise to care for them and not succeed; adult children can often do the same). One of the dogs stole a package of M&M candies from my daughter's room, and I was able to retrieve it unopened from his mouth. I opened it, hoping there were five semi-intact candies left. Let me say, they do not merely melt in your mouth when the shell is crushed. They melt in your hand, on your lap (little pieces fall), on your computer, and anywhere else they choose to crumble during a heat wave. However, I was able to find five relatively intact candies, and divided up the colors: Canary, orange; Penghlis, green; Geary blue; Bergman, Brown; and LeBlanc, red. I placed the candies in a clean, dry glass, shook the glass, and turned it out. Green was the first candy to leave the glass, which is the choice I made.
OUTSTANDING LEAD ACTRESS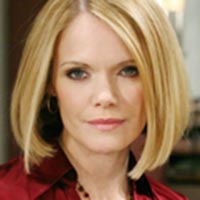 Maura West (Carly Tenney, ATWT)
This was chosen from a deck of cards. Five cards were selected at random, all of which were different numbers. These five cards were shuffled repeatedly, then put in a stack from which I picked a card, any card, and the winner. The card assignments were as follows: West, 8 of diamonds; Chappell, 5 of spades; Forester, Jack of Clubs; Cooper, 2 of hearts; and Stafford, ace of diamonds. I drew the 8 of diamonds.
OUTSTANDING SUPPORTING ACTOR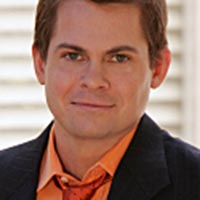 Trent Dawson (Henry Coleman, ATWT)
This was difficult, as I was rapidly running out of ideas for scientific experiments. Fortunately, all hope was not lost. I selected five pennies with different dates, and assigned one per actor randomly as follows: Dawson, 1986; Cosgrove, 1999; Kerwin, 1997; Rikaart, 2001; and St. John, 1962. I shook these in a glass, and turned them on the table to remove the tails coins. I was prepared to repeat the experiment, but contrary to laws of probability, only one coin showed up heads-up, and that was 1986, which is how I chose my winner.
OUTSTANDING SUPPORTING ACTRESS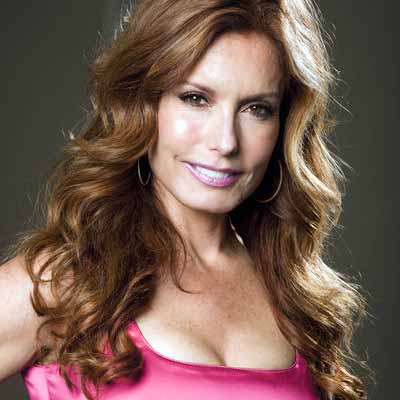 Tracey E. Bregman (Lauren Fenmore Baldwin, Y&R)
Here, I opted for a roll of the dice, the list in order: Hensley, 1; Tom, 2; Evans, 3; Tognoni, 4; and Bregman, 5. Of course, as is always the case when there are fve choices and six sides on the die, one of the numbers must be disregarded. I shook the die carefully, and turned it out onto the table. I opted to go with the first choice, rather than the best of multiple, because it probably would have taken hours to pick and my science doesn't work that way.
OUTSTANDING YOUNGER ACTOR

Darin Brooks (Max Brady, DAYS)
For this category, I chose to use my vitamins. I divided them as follows: Van Hansis, B Complex; Soffer, Women's Multivitamin; Brooks, Flax Seed Oil; Pelphrey, Omega 3 Fish Oil; and McClure, Vitamin C. I tossed the vitamins in the air above a series of concentric circles (a bullseye), and the one closest to the center was selected. After a series of ties, Flax Seed Oil came closest to the center, and was chosen.
OUTSTANDING YOUNGER ACTRESS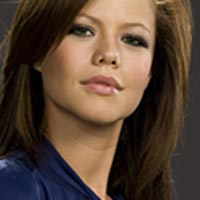 Tammin Sursok (Colleen Carlton, Y&R)
I am committed to recycling, and the bullseye presented a crystal-clear opportunity for that. I sought and found five virtually identical items, in this case butterfly hair clips. The colors were assigned randomly as follows: Landon, silver; Melvin, white; Bloom, taupe; O'Brien, gold; and Sursok, copper. Hairclips show much clearer preferences than vitamins; copper was not only closest to center, but actually landed in the bullseye.
OUTSTANDING WRITING IN A DRAMA SERIES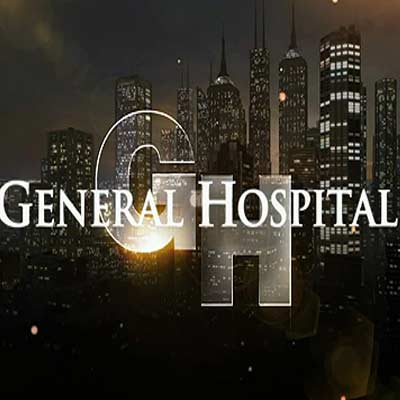 General Hospital
Well, I got through the rest, this was the last. What method could I possibly use to select this important category? I am a writer, they are writers. They make lots of money for writing, I do not. But I am a writer, and I do respect other writers and admire them for doing what they have a passion to do, so I needed something that would make this choice clearer and easier, while giving the writers the respect they deserved. I settled on putting beads in a dish, shaking it and closing my eyes, then reaching in and pulling out the first bead I found. It was not exotic, but one could say I view their work as being almost as precious as jewels. The colors were divide as follows: The Bold and the Beautiful, yellow; General Hospital, peach; Guiding Light, blue; One Life to Live, clear; and The Young and the Restless, iridescent white. I randomly selected peach, which was my choice.