Teddi Giggy has provided the One Life to Live Friday recaps for Soap Central for over a year and is also a contributing news correspondent for the General Hospital and OLTL sections of the site. A soap fan since the early 70s, she has watched every soap that is currently on the air at one time or another throughout the years and is currently watching The Bold and the Beautiful, The Young and the Restless, and, obviously, One Life to Live. Teddi is excited about her first time around as an Emmy predictor, and she hopes that she is successful in her selections.
Previous Predictions This is Teddi's first time making Emmy predictions.
---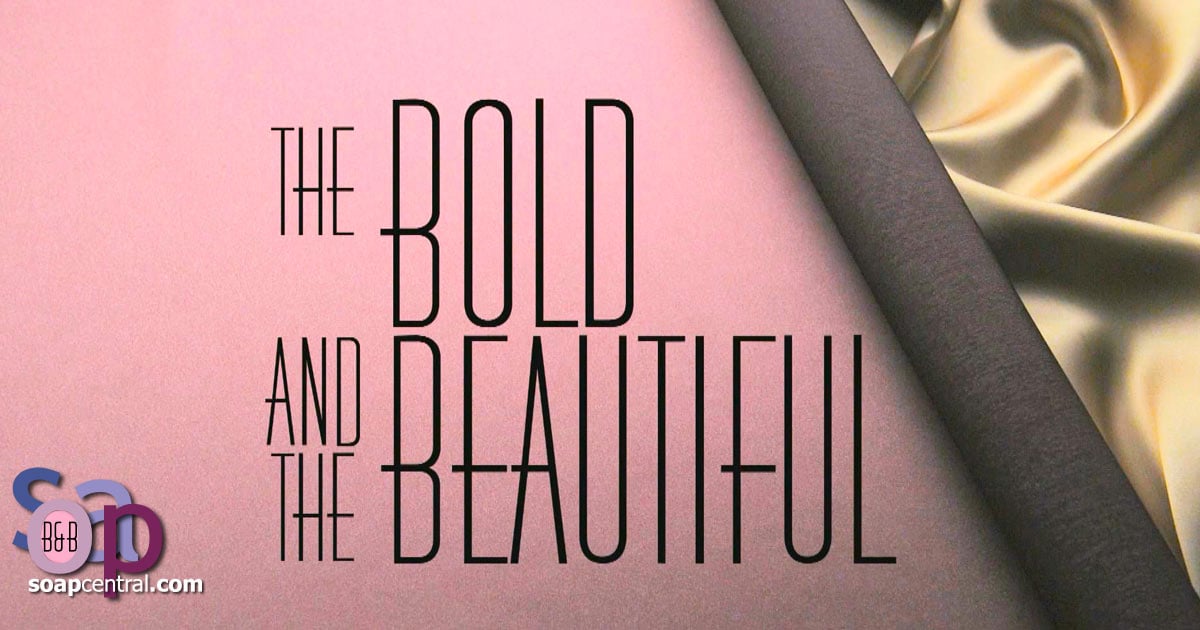 OUTSTANDING DRAMA SERIES

The Bold and the Beautiful



For Outstanding Drama, AMC offered the episode of David Hayward's return, and the explanation for his "demise," while GH selected the episode with Franco's art opening at the Museum of Contemporary Art. Y&R chose an episode that put Adam and Sharon back together in New Orleans, and for that reason alone, I refuse to pick Y&R for Outstanding Drama this time around.

Who will win: The Bold and the Beautiful

Actually, when I first watched the two Skid Row episodes of B&B in October, I truly believed that they were guaranteeing B&B its third Daytime Emmy award in a row for Outstanding Drama. The episodes were filmed on location and were based on the reality of the homeless living on the streets in a large city. The episodes were highlighted by the excellent acting of Susan Flannery, Kristolyn Lloyd, and Katherine Kelly Lang, along with extras from the actual Skid Row community. These episodes really focused on the plight of the homeless and reminded Stephanie and the B&B viewers that you can always find someone with troubles worse than your own.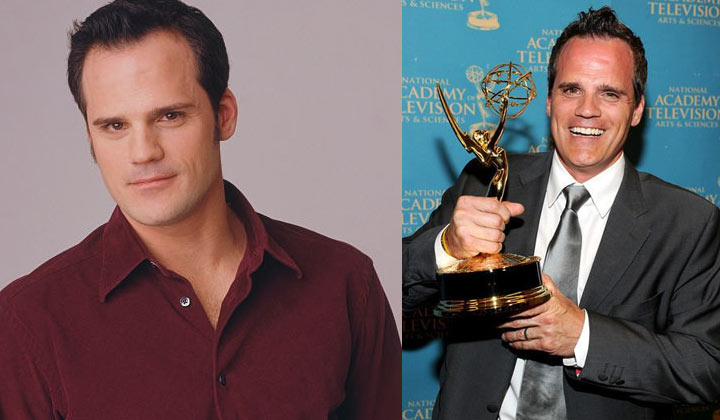 OUTSTANDING LEAD ACTOR

Michael Park
Jack Snyder

At one time, in the Luke and Laura days, my favorite soap opera was GH, which I looked forward to watching every weekday afternoon. Once the mob storylines took over, I quit watching GH, since the soap became too negative and dark for me. Due to this, I cannot select Maurice Benard (Sonny Corinthos, GH), although he has always done an outstanding job as Sonny. However, I loved the humorous take in preparing for a marriage proposal that was provided by Ricky Paull Goldin (Jake Martin, AMC) in the clip that he had selected. James Scott (E.J. DiMera, DAYS) offered a tortured view of an intoxicated man who felt that he had been betrayed. And I have always loved Christian J. LeBlanc (Michael Baldwin, Y&R), and I believe he is one of best and most understated actors in daytime television.
Who will win: Michael Park (Jack Snyder, ATWT)
As much as I love Christian J. LeBlanc, I believe that Michael Park will repeat for a win, as a man who was trying to find his way back to his true love. While I was never a Jack and Carly fan, I have to admit that Michael looked like a man who was truly in love when Jack gazed at Carly as they stood at the lake. That was a heart-warming performance, and I think that he might just be able to take the Lead Actor award a second time in a row. However, I will not be disappointed if Christian wins again.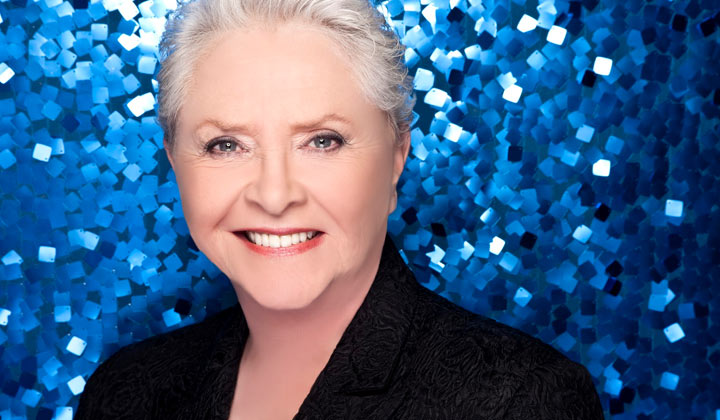 OUTSTANDING LEAD ACTRESS
Susan Flannery
Stephanie Forrester

Since I have watched each of the soaps at one time or another, I am very familiar with the work of each of these actresses in this category, which makes it that much tougher to choose. Laura Wright (Carly Jacks, GH) bid a sad farewell to her son, Michael, as he left for prison, while Michelle Stafford (Phyllis Newman, Y&R) ended her relationship with Nick after she realized that he would never be able to completely call it quits with his ex, Sharon. Debbie Morgan (Angie Hubbard, AMC) cried over the fact that she would never again be able to see her husband's face, while Alicia Minshew (Kendall Hart, AMC) provided a heart-breaking performance upon learning of the loss of her beloved husband, Zach. And Colleen Zenk (Barbara Ryan, ATWT) entertained the fans with her wedding to Henry Coleman, the half-brother of Barbara's son, Paul Ryan.
Who will win: Susan Flannery (Stephanie Forrester, B&B)
When I first saw the Skid Row episodes on October 14th and 15th, I felt that not only was I seeing the submissions for B&B that would earn the soap its third Outstanding Drama Daytime Emmy award in a row, but that Susan Flannery would receive her fourth Daytime Emmy award as Stephanie for her compassionate and remarkable performance. These filmed-on-location episodes reminded Stephanie and the B&B viewers that there are others in the world who need to overcome bigger obstacles than they do on a daily basis in order to survive.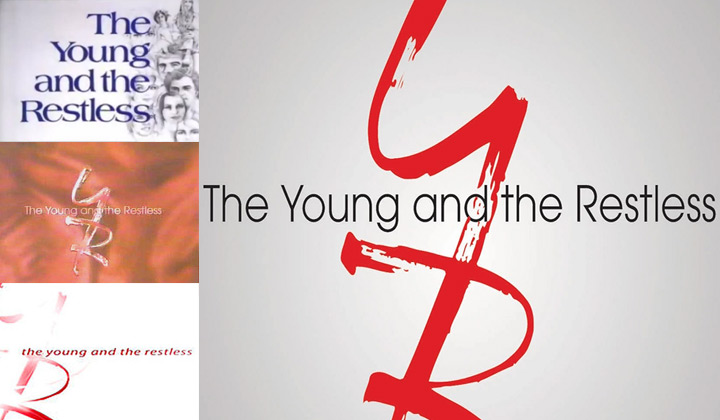 OUTSTANDING SUPPORTING ACTOR

Billy J. Miller
Billy Abbott

Doug Davidson (Paul Williams, Y&R) offered a heart-rending portrayal of a brother sadly devoted to his sister, who had threatened suicide in a psychiatric facility; Brian Kerwin (Charlie Banks, OLTL) finally admitted to his wife, Viki, that he had been drinking again; and Jason Thompson (Patrick Drake, GH) revealed to his wife, Robin, that he had slept with Lisa one time only, after a night of drinking.
Who will win: Billy J. Miller (Billy Abbott, Y&R)
I knew that this would be the hardest category for me, and I was reminded of that after watching the clips of the performances for Supporting Actor. My choice has always been between Billy, who had been amazing all year long on Y&R, and Jonathan Jackson (Lucky Spencer, GH), who gave a spell-binding performance, when he found out that his brother, Nikolas, had cheated with the love of Lucky's life, Elizabeth. I went with Billy, because his range of emotion was a little more extreme in his selected clip. He went from being obviously disappointed after Victoria had lost the baby, to trying to comfort Victoria and cheer her up once they had returned home. After Billy learned that Victoria's dear old dad, Victor, had added to her stress, which might have resulted in her miscarriage, Billy flew over to the Newman mansion to angrily confront Victor. Then Billy returned home to hug and protect Victoria. Billy was truly outstanding for Y&R in 2010.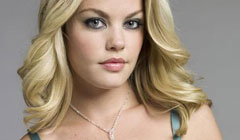 OUTSTANDING SUPPORTING ACTRESS
Bree Williamson
Jessica Brennan

Tricia Cast (Nina Webster, Y&R) played a mother filled with grief after she witnessed one of her sons shoot the other; Melissa Claire Egan (Annie Chandler, AMC) portrayed an anguished lover who regretted losing her marriage due to a man who did not love her; Nancy Lee Grahn (Alexis Davis, GH) was the very protective mother of a daughter who was in an abusive relationship; Julie Pinson (Janet Ciccone, ATWT) realized as a wife that her husband still was in love with his ex; and Heather Tom (Katie Logan, B&B) found herself torn between the loyalties to her husband and to her sisters. Unfortunately, Heather Tom's clip was the only acting clip that I could not find or had not viewed in the past.
Who will win: Bree Williamson (Jessica Brennan, OLTL)
I have to admit that I am a little biased on this selection, since I still believe that Bree was robbed of the win a couple of years ago, when Jessica's husband, Nash, died in the hospital right in front of Jessica's eyes, after he had suffered a tragic fall. Bree has deservedly been nominated in this category for the last three years, and it would be nice to see her end up with the win. But she does have some tough competition in this category. I will say that I would not be surprised if Julie Pinson were to repeat her win as Janet, or if Tricia were to win as a grief-stricken mother.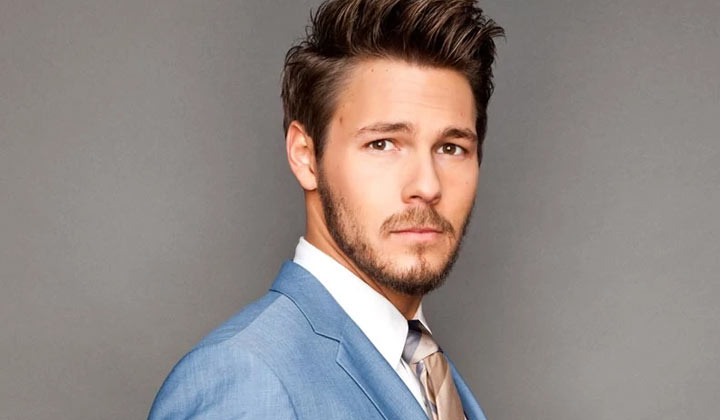 OUTSTANDING YOUNGER ACTOR

Scott Clifton
Liam Cooper

These three are a small group of excellent young actors, who have shown that they can hold their own with the best in the business. Chad Duell (Michael Corinthos, GH) carried some nice lines with Maurice Benard (Sonny) in his selection, and Chandler Massey (Will Roberts, DAYS) chose a great clip that contained loving scenes with his character's mother, Sami (Alison Sweeney.)
Who will win: Scott Clifton (Liam Cooper, B&B)
I could not find these clips, but I did see the episodes originally, so I will have to go by memory on this. Liam took a paternity test to determine if he was the son of Thorne Forrester or Bill Spencer. Both Liam and Thorne wanted Liam to be Thorne's son. "Dollar" Bill did not want Liam as a son, and the feeling was mutual. So, of course, the results proved that Liam was Bill's son. Scott did a marvelous job as Liam and most certainly held his own against the brilliant Don Diamont. So I am giving the nod to Scott in this category.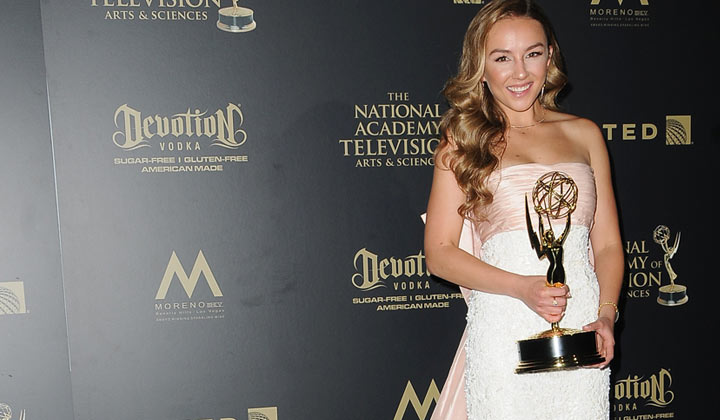 OUTSTANDING YOUNGER ACTRESS
Lexi Ainsworth
Kristina Davis

Again, these are three young actresses, who have proven themselves in the tough genre of daytime television. I found Brittany Allen (Marissa Tasker, AMC) to be more mature than her years in her performance, when she told her husband, JR, that she had cheated on him. And I have always enjoyed Emily O'Brien (Jana Fisher, Y&R) as Jana, and I thought that Emily gave an eerie performance when Ryder locked Jana up in a crate.
Who will win: Lexi Ainsworth (Kristina Davis, GH)
Lexi gave a moving performance in a difficult storyline about abuse, when she struggled to understand how and why she had allowed the abuse to happen. I thought that she handled the subject well, and that her reactions and confusion added to what can be a sad reality. I selected Lexi due to her acting strength in her segment despite her youth.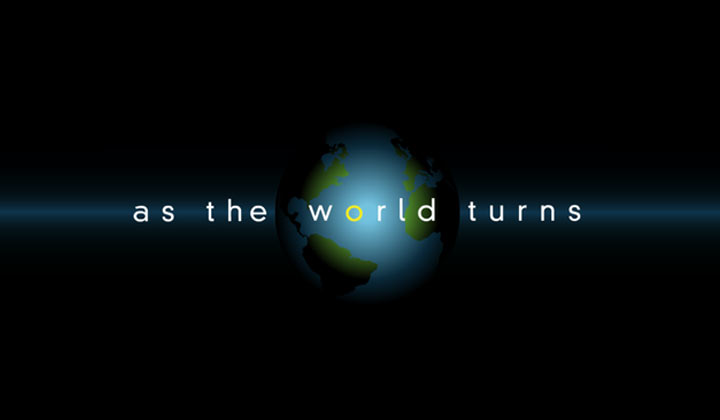 OUTSTANDING WRITING IN A DRAMA SERIES
As the World Turns

DAYS selected a nicely written story that involved fan favorites, Bo and Hope. B&B offered the excellent Skid Row episodes. Y&R chose an episode that showcased Billy and Victoria hastily exchanging wedding vows, as Victoria was being arrested and rushed off to jail, thanks to her father, Victor.
Who will win: As the World Turns
ATWT's final episode wrapped up the storylines for the beloved characters of Oakdale, and almost all received a happily-ever-after ending. The only blemish was that Reid had to die, which prevented Luke from having his happy ending. But Reid's death was not in this episode. Therefore, I have selected this final ATWT episode, because it wrapped up the rest of the stories in a positive light that gave the ATWT fans their much-needed closure.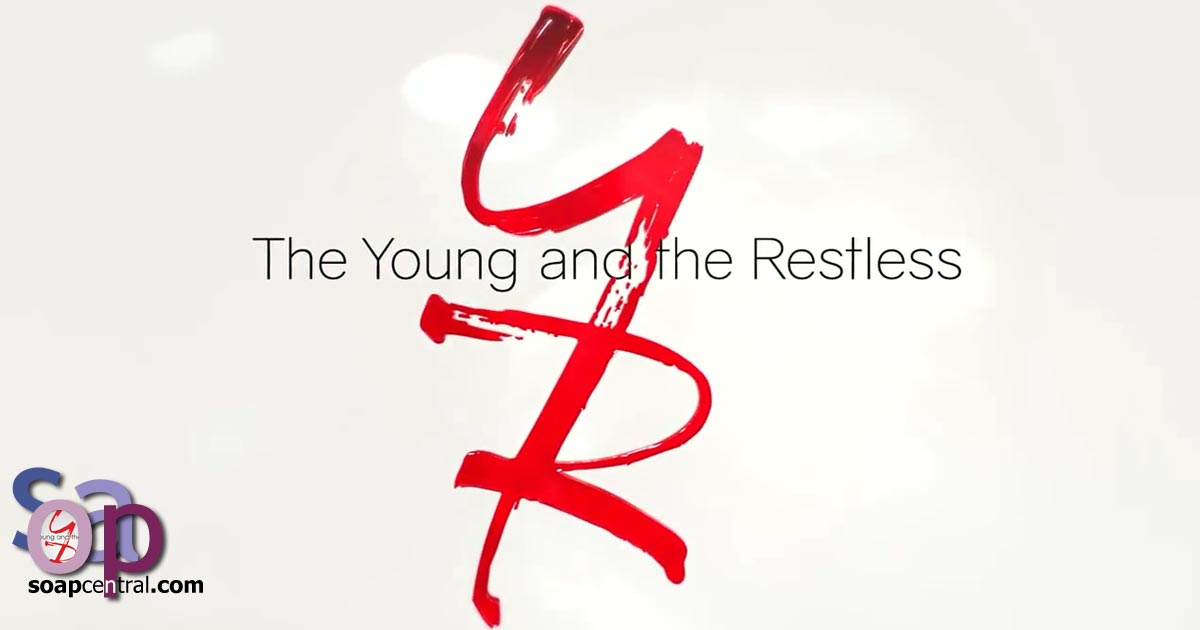 OUTSTANDING DIRECTING IN A DRAMA SERIES
The Young and the Restless

All of the episodes that were nominated were guided by remarkable directing, and any of them could be chosen for outstanding directing for this year.
Who will win:The Young and the Restless
I was split between B&B and Y&R for this category, but I chose Y&R, because of the excellent directing at the carnival, especially when the actors were placed among the mirrors. The fun and frolic of a carnival contrasted beautifully with the fear and the horror of the situation, and the mirrors in the funhouse accented the contrast.