Teddi Giggy is a former One Life to Live recapper for Soap Central and is also a contributing news correspondent for the General Hospital and OLTL sections of the site. She has been a soap fan since the early 70s and is currently a devoted fan of the four remaining soaps, General Hospital, Days of Our Lives, The Young and the Restless, and The Bold and the Beautiful. While she misses One Life to Live, she is grateful that a few of her favorite characters (Todd Manning!) got the chance to move to General Hospital, as well as former OLTL head writer, Ron Carlivati. This is her second time to predict the Daytime Emmy winners, and she hopes to improve her three-out-of-eight record from last year.
Previous Predictions
2011: 3 for 8
---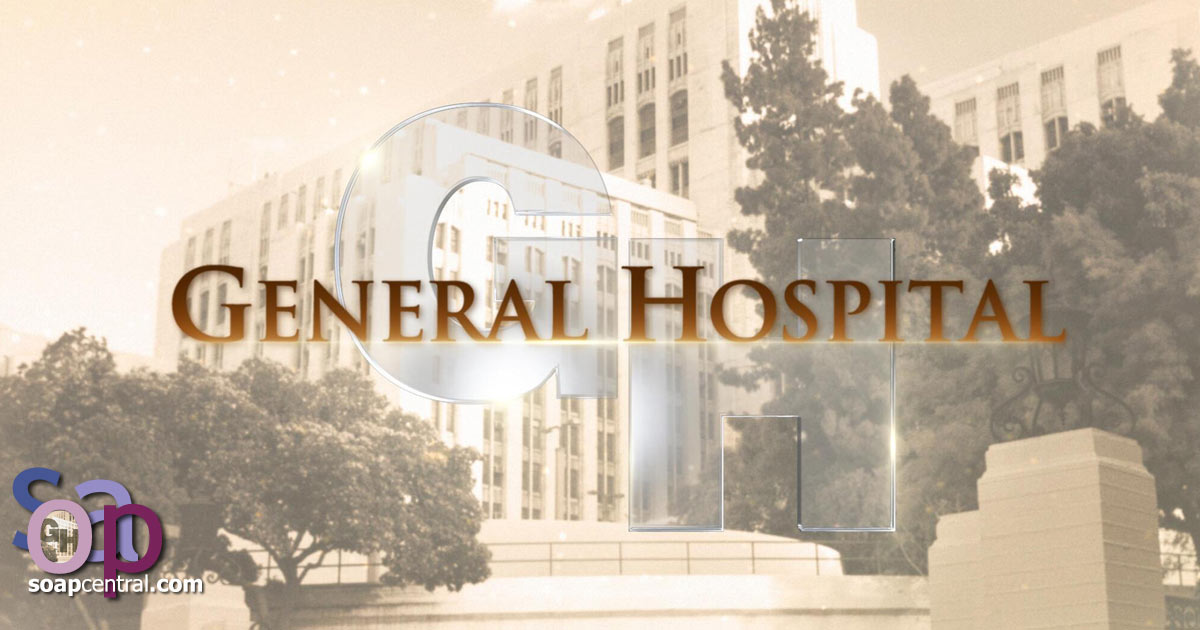 OUTSTANDING DRAMA SERIES
General Hospital
For Outstanding Drama, AMC submitted its final two episodes, which offered some closure but ended in a cliff-hanger. Who did JR shoot? Now we will never know, thanks to the failed Prospect Park project. One of the DAYS submissions was the infamous grief sex episode between E.J. and Sami, when they feared that their son, Johnny, had died. Will actually walked in on them during this. No wonder he is so tormented! I just started watching both DAYS and GH again in January, so I am glad that DAYS submitted this episode, because it gave me the opportunity to watch it, after I had read so much about it. Y&R offered its Diane Jenkins murder mystery episode -- a storyline that had been dragged out for what seemed like forever. My selection for Outstanding Drama is based on the only GH episode that I had actually watched last year, "Intervention." Luke's family and a few friends confronted Luke about his drinking through their letters, while Luke refused to acknowledge that he even had a problem. This was an excellent showcase for Anthony Geary's amazing grasp of the character of Luke Spencer, and the scenes between Luke and Jonathan Jackson's Lucky were electrifying. I especially loved the clip of Lucky when he was young. Therefore, my selection for Outstanding Drama Series is General Hospital.
Who will win: General Hospital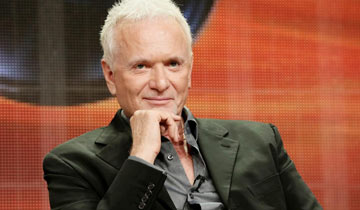 OUTSTANDING LEAD ACTOR
Anthony Geary
Luke Spencer
If I could choose with my heart alone, I would instantly select Robert S. Woods for his portrayal of Bo Buchanan on OLTL, a father who feared that he had lost his son, Matthew, to a brain injury. I absolutely loved that B&B gave John McCook a chance to shine, when Eric Forrester indicated to Stephanie that he missed the intimacy that they had once shared. I just wished that B&B had done more with this storyline that put focus on what could be a real problem between two more mature adults, when cancer becomes a part of their lives. Maurice Benard's Sonny Corinthos on GH finally told Brenda that the man that she had loved through so many years had never really existed. And AMC's Darnell Williams gave a truly heartbreaking performance as Jesse Hubbard, who had just delivered his stillborn daughter, while his wife, Angie, lay unconscious. Jesse pleaded with the baby to breathe and cried when he realized that he could not save her. When a baby could be heard crying in the background, you knew what he was going to do. I had actually picked Darnell Williams, until I saw the clip submitted by GH's Anthony Geary. In fact, I had viewed the Supporting Actor clips first, and I was surprised that Tony Geary had not submitted the same one that Jonathan Jackson had -- until I saw the episode that Tony had submitted. Lucky tracked down Luke's whereabouts, apologized, and then told his father that he still wanted a to have relationship with him, even though Luke had unintentionally run over Lucky's son, Jake. However, Luke handed Lucky his freedom by insisting that since Luke was a child-killer, he was totally unredeemable, so Lucky was free to hate him. Luke claimed that he had never wanted to be a father, and that the death of Lucky's son had finally given Luke the freedom to do what he wanted. It was only after Lucky had left that Luke revealed to his female companion that Lucky had actually been the easiest person in the world to love, and that Luke just hoped that Lucky hated Luke as much as Luke loved Lucky, so that Lucky could finally be free of Luke. The acting in this episode was truly amazing, and it was a reminder to all soap fans that only Tony Geary can play Luke Spencer.
Who will win: Anthony Geary (Luke Spencer, GH)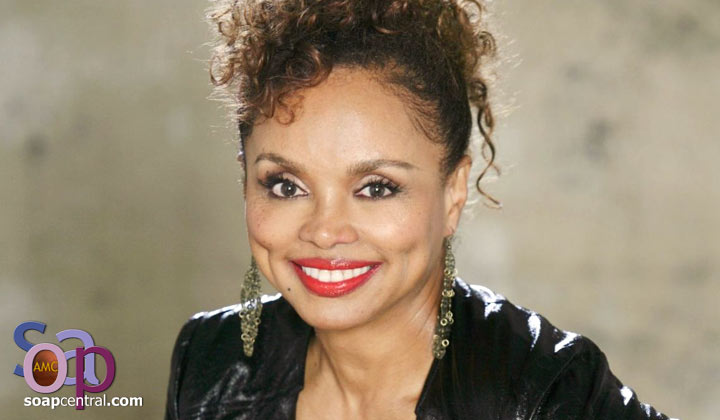 OUTSTANDING LEAD ACTRESS
Debbi Morgan
Angie Hubbard
Carly Jacks of GH showed much emotion, as she tried to convince Jason and Elizabeth to donate Jake's kidneys in order to save her daughter's life, and Carly Manning of DAYS went through the pain of withdrawal, as she pleaded to the camera for someone to help her please. I knew when I watched B&B's Katie Logan Spencer stand up to Bill and force him to make a final choice between Katie and Steffy, while Katie was in the hospital for a heart attack, that Heather Tom would submit those episodes for a Daytime Emmy. I admired Katie for deciding that she would rather live without Bill than to watch him constantly bounce between Katie and Steffy. And I absolutely loved the OLTL episode where Erika Slezak not only portrayed Viki Lord Banks but also played her alters, Niki and Jean. Ms. Slezak showed her versatility and talent, as the three different personalities battled for control. However, my selection for Outstanding Lead Actress is for AMC's Debbi Morgan, whose Angie Hubbard had just learned from her beloved husband, Jesse, that her baby had been stillborn, and that Lucy was not her biological baby. This was especially devastating, because Angie had discontinued her medication to help her blindness, so that her daughter would be born healthy. When Angie had Jesse take her to their baby's grave, she cried and clawed at the grave, as she begged for her baby to be returned to her. I believe that Debbi Morgan will take the prize.
Who will win: Debbi Morgan (Angie Hubbard, AMC)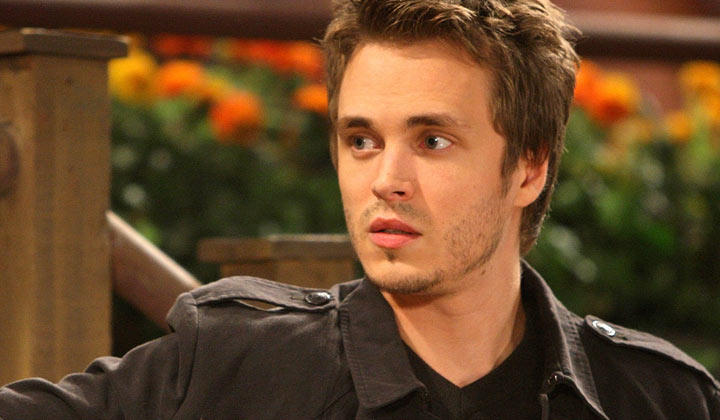 OUTSTANDING SUPPORTING ACTOR
Jonathan Jackson
Lucky Spencer
Finally, an actor submitted an episode that I could watch without needing to have a box of Kleenex next to me. Jason Thompson's Patrick Drake offered some humor, along with a very bad joke, on GH, as he and his wife, Robin, videotaped a message for their beloved daughter, Emma, on her birthday. Also on GH, Bradford Anderson showed a different side of Damian Spinelli, or should I say the Jackal, who had determined that he could not allow himself to get close to anyone, especially Maxie, again. On GH, Sean Blakemore as Shawn Butler told Carly of his experience of friendly fire as a Marine, and of his father's murder that he had witnessed as a child, and on DAYS, Matthew Ashford as Jack Deveraux finally revealed to Marlena the tortures that he had gone through as a prisoner in Afghanistan that included hearing the enemy kill his cellmate. But my choice for Outstanding Supporting Actor has to be for GH's Jonathan Jackson as Lucky Spencer, who confronted his father, Luke, about the hit-and-run accident that killed Lucky's son, Jake. When Luke constantly denied that he had a problem with alcohol, as he drank shot after shot to prove it, Lucky threw Luke's glass against the wall and then grabbed his shirt, as he pleaded with Luke to take responsibility for what he had done. When Luke and Lucky both cried over Jake's death, I was mesmerized by the power of the two actors and by the chemistry that they have in their scenes together. Lucky went through so much tragedy last year that Jonathan Jackson could have submitted just about any episode he was in. I changed my selection for Jonathan Jackson at the last minute for last year's Daytime Emmys predictions, and I do not want to make that mistake again. It is indeed GH's loss that Lucky is no longer in Port Charles.
Who will win: Jonathan Jackson (Lucky Spencer, GH)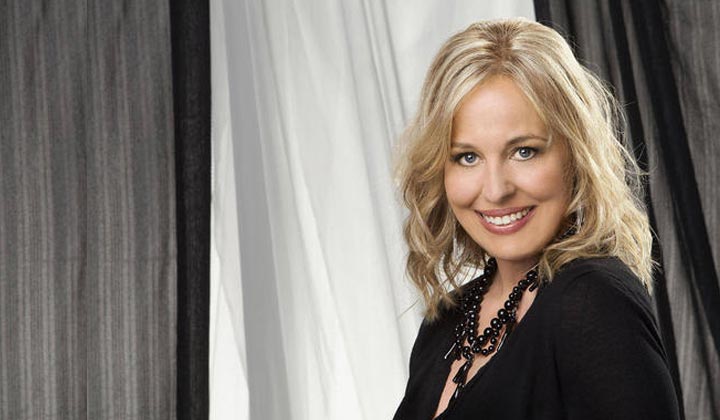 OUTSTANDING SUPPORTING ACTRESS
Genie Francis
Genevieve Atkinson
Tragedy was afoot, as Rebecca Herbst's Elizabeth Webber grieved over the death of her beloved son, Jake, while she also had to make the decision to donate his kidneys to Josslyn on GH, and as Chloe Mitchell, played by Elizabeth Hendrickson, learned that her daughter, Delia, had leukemia and blamed herself and Delia's father, Billy, on Y&R. GH's Alexis Davis, portrayed by Nancy Lee Grahn, refused Carly's request to keep Sonny out of their children's lives and even reminded Carly of the wrongs that Carly had done to Jax. And on AMC, Annie Chandler locked up Marissa in the attic of the mansion, as gas poured in. Melissa Claire Egan excelled, as JR confronted Annie and requested that she make a visit to Oakhaven. My selection for Outstanding Supporting Actress, however, is Genie Francis as Genevieve Atkinson on Y&R. Genevieve showed a solid strength, as Colin served her divorce papers, and she refused to let him see her vulnerable side. However, once Colin left, she cried over the loss of her marriage and everything she had given up for him. When Jack arrived, he was able to cheer Genevieve up, as they toasted her freedom. Genie Francis has always delivered in any role with a wide range of emotion that shows her true talent.
Who will win: Genie Francis (Genevieve Atkinson, Y&R)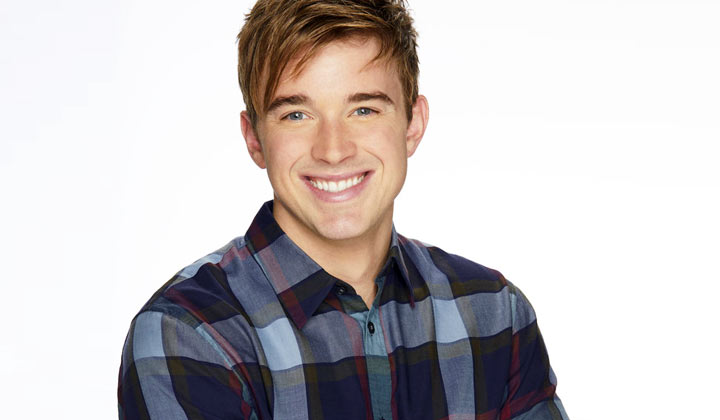 OUTSTANDING YOUNGER ACTOR
Chandler Massey
Will Horton
Now I am at the category that has been the toughest for me to call, because I honestly want all four of these young actors to win. Just when I think that I have made a decision, I think again and change my selection. Nathan Parsons as Ethan Lovett on GH questioned if genetics would win, and if he would be just like his father, Luke, a man that he had once admired. Nathan feared that he would become an alcoholic like his father, and that he might just disappear. Eddie Alderson's portrayal of Matthew Buchanan on OLTL was so anguished as he recalled the night of when he had murdered Eddie Ford to his parents. Matthew went from anger, as he tried to find out what Eddie Ford had done to Matthew's mother, to despair once he realized that he had actually shot Eddie. As Michael Corinthos on GH, Chad Duell finally revealed to Jason that he had been raped in prison, and Michael was distraught as he realized that he had to finally speak the word "rape," because it would not go away. However, as difficult as the decision was for my pick, I have selected Chandler Massey, who portrays Will Horton on DAYS. Will is one tormented kid, and in this episode, he admitted to his grandmother, Marlena, who also happened to be a shrink, that he could not care for Gabi the way that she needed him to. I absolutely love Chandler Massey's portrayal of Will, and I especially love Will's screaming matches with his mother, Sami, (thank goodness for his father, Lucas!) and the scenes with Will and his grandmother, Marlena. But as I have stated before, I will be happy with the winner, no matter which one of these very talented actors it is.
Who will win: Chandler Massey (Will Horton, DAYS)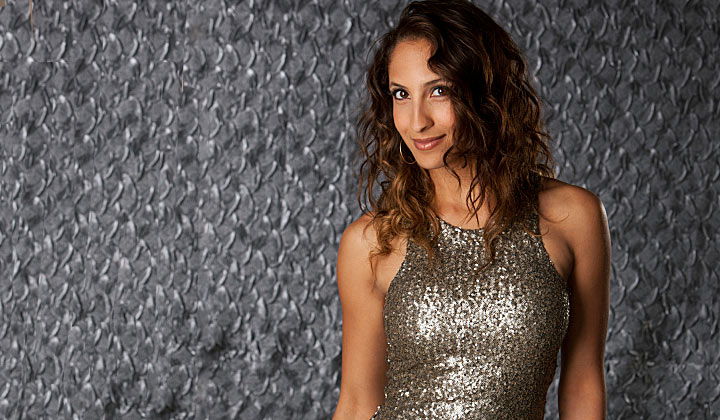 OUTSTANDING YOUNGER ACTRESS
Christel Khalil
Lily Winters
DAYS' Melanie Jonas, played by Molly Burnett, informed her father, Daniel, that she had found a divorce attorney for them both, and Melanie later yelled at Chloe for her deception over Parker's paternity. On B&B, Jacqueline Macinnes Wood's Steffy Forrester cried and screamed when she learned that Bill had decided to remain with Katie, and she destroyed her apartment. Stephanie Johnson, as played by Shelley Hennig on DAYS, admitted to Nathan that she had lied about Parker's paternity test to keep her grandmother, Caroline, from going to jail, and she cried and wailed when she learned that her wedding would not take place. My choice for Outstanding Younger Actress is Christel Khalil, who plays Lily Winters Ashby on Y&R. I had actually forgotten what a terrific job Christel did in this episode, as Lily screamed and pleaded with her supposedly deceased husband, Cane, to leave her in peace. Lily truly believed that she was losing her mind, and she begged Cane to let her return to her real world and to sanity. Lily was so distraught that she finally decided to have herself committed.
Who will win: Christel Khalil (Lily Winters, Y&R)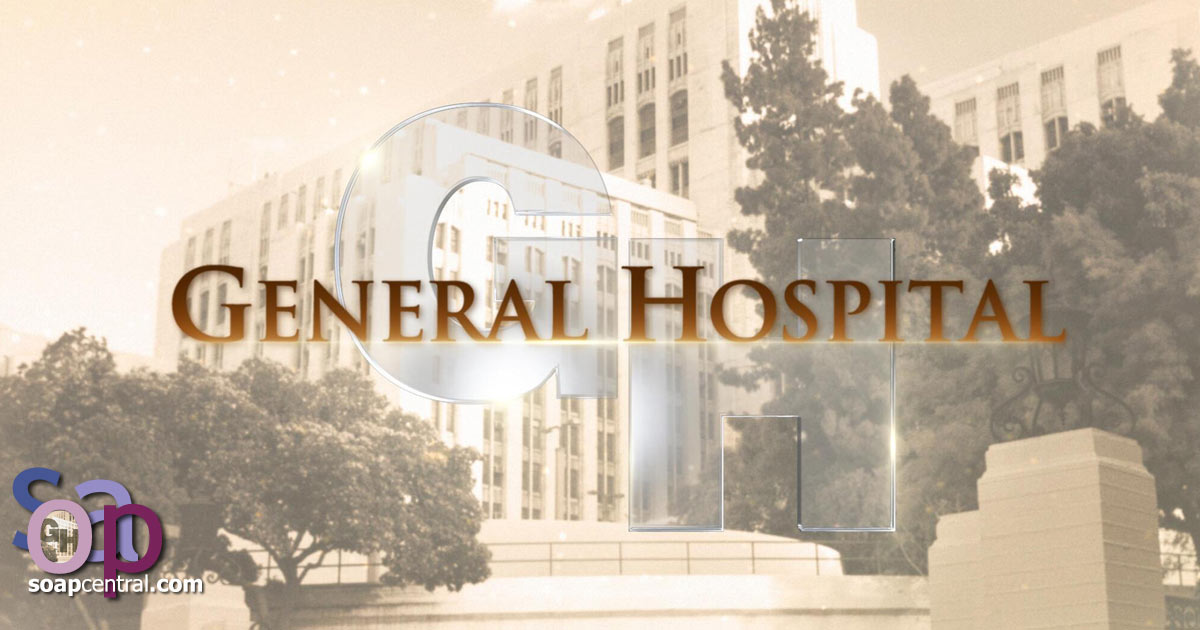 OUTSTANDING WRITING IN A DRAMA SERIES
General Hospital
AMC, DAYS, and Y&R all submitted very powerful episodes for writing, however, my pick is for GH's "Intervention" episode. I thought this was a well-written episode, as the characters declared their feelings for Luke and described their past relationships with him. With the aid of past clips, they reminded Luke of the place that he had held in their lives, while he continued to deny that he had a problem with alcohol. This episode clearly showed that there is no other character like Luke Spencer, and that Luke will always be Luke, which is something that we can all be thankful for.
Who will win: General Hospital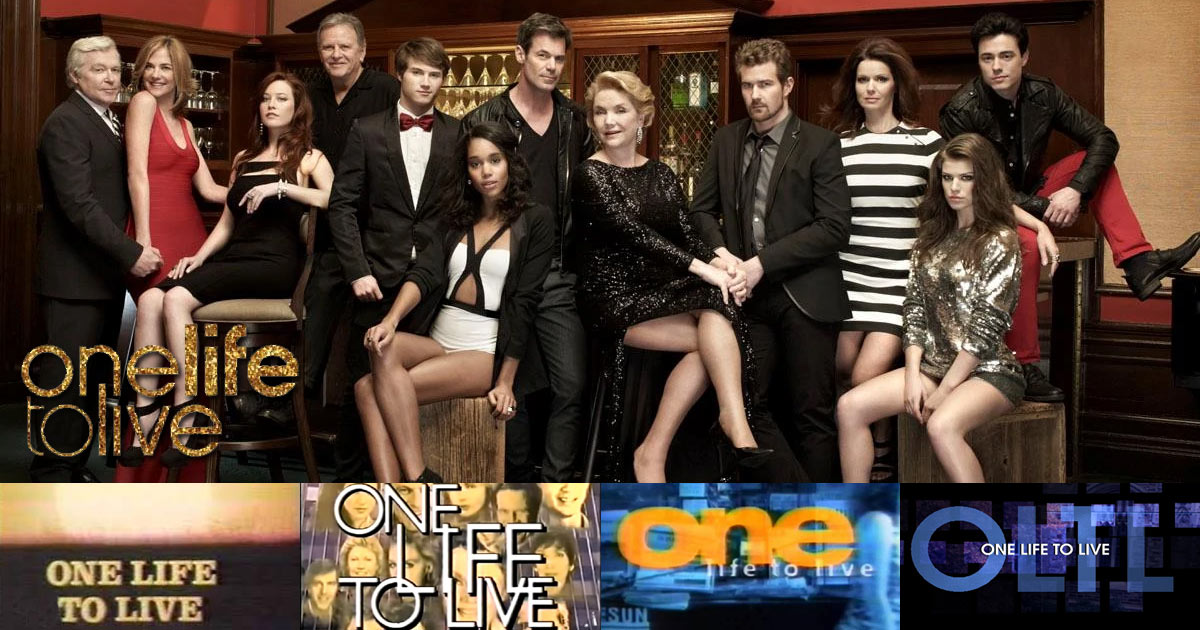 OUTSTANDING DIRECTING IN A DRAMA SERIES
One Life to Live
As much as I loved the "Intervention" episode of GH, I am going out on a limb and selecting the Viki/Niki/Jean episode of OLTL for Outstanding Directing. That episode showcased the alters of Viki Lord Banks, as they confronted one another, which must have taken some tricky directing. B&B also had an outstanding episode based on transitional housing for kids who had just gotten out of the foster care system, and Y&R submitted the Diane Jenkins murder mystery episode. All of these episodes were outstanding, and any of them could win for directing, but my choice is for the directing of OLTL.
Who will win: One Life to Live