Posted Sunday, May 27, 2012 7:18:36 PM

Dan is the founder of Soap Central and the host of the weekly soap opera entertainment radio show, Soap Central Live. His "must see" soap was All My Children, but his work on Soap Central has given him an appreciation for all of the soaps; he watches each soap on a regular basis. Dan started Soap Central as part of his personal home page in 1995. Dan has appeared as an extra on As the World Turns and as a soap expert on the SOAPnet reality-ish program, Relative Madness.
Note from Dan: It seems that if I pick someone to win, it's the Emmy kiss of death. It's hard to know what voters look for when they cast their Emmy ballots. So I've opted to pick who I think the Emmy voters will select, and then I offer my own rankings that reflect how I would have voted.
▸ Skip to Dan's picks for Drama Series
▸ Skip to Dan's picks for Lead and Actress
▸ Skip to Dan's picks for Supporting Actor and Actress
▸ Skip to Dan's picks for Younger Actor and Actress
▸ Skip to Dan's picks for Writing and Directing Teams
---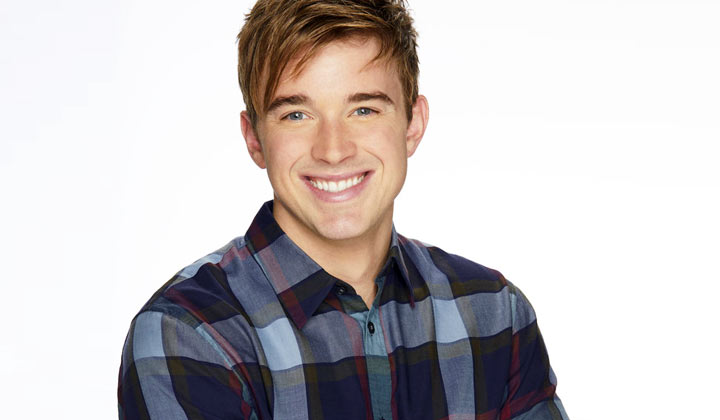 OUTSTANDING YOUNGER ACTOR
Chandler Massey
Will Horton
Flip a (three-sided) coin, throw a dart, or pull a name from a hat. For me, this is a three-person race.
Eddie Alderson's clip was probably one of the best-chosen reels of all this year's submissions. Why? Eddie got to share screentime with all of the big players: Robert S. Woods (Bo Buchanan), Hillary B. Smith (Nora Hanen), John Wesley Shipp (Eddie Ford), and Jerry ver Dorn (Clint Buchanan). Here's the dilemma: if voters let those other performances bleed into how they vote, Eddie will win. That's not to say that his performance wasn't good on its own -- it definitely was.
Chad Duell's reel addressed an issue not often discussed in the open: males who have been sexually assaulted. There were flashes of rather graphic violence in the reel, which made it hard to watch at times. What Chad did well was to show the inner struggle that Michael was feeling -- the belief that he was somehow less of a man because he'd been raped. There were minor things to detract from the scene, like the fake snow at the top of the reel. It's a solid reel, and could very well give Chad his first Emmy.
In Chandler Massey's reel, his character, Will, almost, sorta, kinda came out to his grandmother. The chemistry between Chandler and soap diva Deidre Hall (Marlena Evans) was electric. (On a completely unrelated note, I'm so disappointed that Deidre didn't submit herself for Emmy consideration this year. She was amazing in both Chandler's clip and the clip submitted by Matthew Ashford in the Lead Actor category.) The angst was palpable in the scenes as Will tried to explain to Marlena why he couldn't give his girlfriend what she needed. Despite Marlena's assurance that she'd love Will no matter what he told her, Will broke down and left.
I don't like calling someone an also-ran (especially when they could win and make me have to eat my hat), but Nathan Parsons' reel was the weakest of the four to me. I really thought he'd submit a different episode. When I think about how voters might vote, I don't know that the episode selected conveys enough backstory. Sonny told Ethan to stay away from underage Kristina -- and then Ethan, liquor in hand, was chatting it up with Kristina. I did think the ending was strong, as Ethan feared that everyone that mattered to him would eventually leave him.

Who I'd like to win: Eddie Alderson
Who voters will pick: Chad Duell
The final rankings: Chandler Massey, Eddie Alderson, Chad Duell, Nathan Parsons
---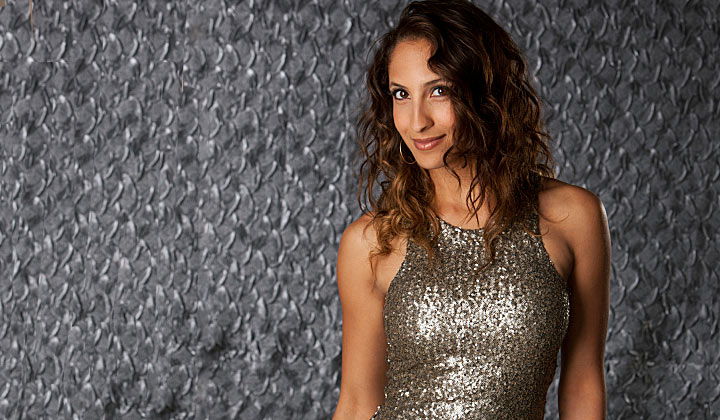 OUTSTANDING YOUNGER ACTRESS
Christel Khalil
Lily Winters
This is a really, really tough category to pick a winner. It was impossible to pick one reel that stood out from the others in the category, and I'm not opposed to giving out four Emmys (or chopping one up into four pieces, but I suspect NATAS would frown upon that). But since that probably won't happen... let's analyze.
When Molly Burnett was last nominated in 2010, she submitted an episode that showed her comedic side. She didn't win then, but we'll never know if it was because she submitted funny in a "drama series" category. This time around, Molly submitted good ole drama. There was classic bitchiness in a confrontation with Chloe, and then big-time shock when Chloe asked if Melanie might be pregnant. I bought it.
Ironically, the last time Burnett was nominated, her co-star Shelley Hennig was nominated, too. I really liked her episode (which was the same episode that Burnett submitted, though they didn't appear in any scenes together.) The scene started slowly, with Mark Hapka (Nathan Horton) having the bulk of the dialogue. He shined -- and I am not sure if that works for or against Shelley. But when the second half of the reel started, Shelley soared. Her begging and pleading for Nathan to give another chance was good stuff. The reel also ended up on a high note. Do voters want to reward a damsel in distress? I don't know.
Christel Khalil was my pick for Emmy winner two years ago. I'm still convinced that she had the best reel that year. This time around, Lily believes that she's losing her mind. Everywhere she turned, she saw her dead husband, Cane. There was an amazingly powerful confrontation scene, where Lily told Cane to leave her in peace and never return. The end of the reel was far more subdued; Lily went to the psychiatric care facility to commit herself. I was left wondering what would happen next. Usually, I think that's a good sign.
I feel like I owe Jacqueline Macinness Wood -- the soap star with possibly the longest name to have to type out -- an apology. I often get so caught up in the inaneness of the Steffy/Hope/Liam triangle that I forget to really watch her acting. Jacqueline really stood out in Heather Tom's reel (which I realize counts for squat in this category), and it really made me watch her reel more closely. There was a certain level of blatant arrogance in the clip; Steffy refused to believe that Bill's goodbye was really goodbye. She thought it more of a see ya in a bit. That full-of-self fašade cracked after Bill left, and Steffy broke down and trashed her apartment. (I'm never quite sure why people break their own tchotchkes, but that's a discussion for another time.) It was a nice range of emotions.

Who I'd like to win: I think NATAS should give all four women an Emmy
Who voters will pick: Christel Khalil or Jacqueline Macinnes Wood
The final rankings: Christel Khalil, Molly Burnett, Jacqueline Macinnes Wood, Shelley Hennig
---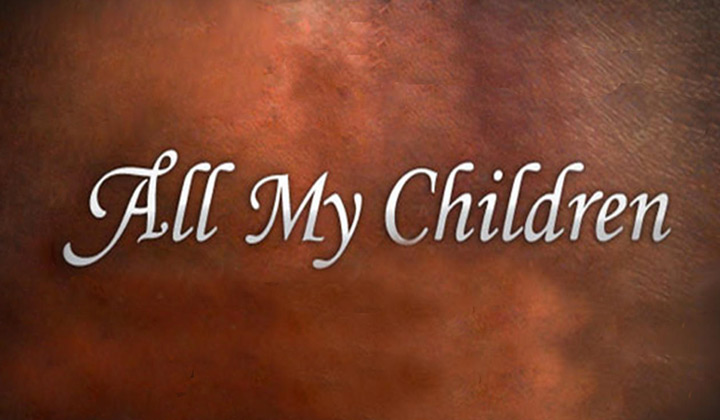 OUTSTANDING WRITING IN A DRAMA SERIES
All My Children
All My Children submitted its final episode for this category. It will be debated for many years whether or not the episode served as a suitable end for the 41-year-old series. As an Emmy submission, though, it soared. Viewers didn't need to know what the backstory was for each character, as much of that was addressed with flashbacks or just following along and listening to the dialogue.
The opening of the episode provided flashbacks and a wonderful voiceover from Debbi Morgan's Angie. Jacob Young was excellent as the spiraling-out-of-control JR. There were moments of happiness, and diva Erica Kane getting put in her place. Whereas fans might have been let down by the cliffhanger ending, voters might be left with a bit of excitement.
Interestingly, Days of our Lives did not submit the same episode for its Writing Team reel as it did for the Outstanding Drama Series category. Each of the other three nominated soaps submitted one of their two Drama Series reels for this field. It may have been a wise choice, as this episode contained interesting dialogue and an easy-to-follow plot: everyone was trapped in a snowstorm.
Also of note: for the second year in a row, the writing team that was responsible for the show's Emmy-nominated episode was fired after the Emmy nominations were announced.
General Hospital submitted Luke's intervention, which, as I said in the Drama Series category, was an Emmy-perfect episode. I don't know if folks voting in the Writing category look at just the dialogue and scripting, or if they take acting into account. It's supposed to be about the writing, but people don't always do what they're supposed to. I thought that episode was visually impressive (see the Directing category below), and the acting was really quite good. So much of what really "got to me" was through the use of flashbacks. Submissions are permitted to use flashbacks -- up to a certain percentage of the clip's entire running time -- but would a voter discount that? All My Children also used a touching flashback at the top of its reel.
For whatever reason, I wasn't as moved with Y&R's entry as I wanted to be. I'm a sucker for a whodunit, so this episode was tailor-made for me. Maybe I am just still bitter about Maura West being fired. I think the visual aspect of this episode was better than the writing. As I said in the Drama Series category, I ended up feeling empty after the episode ended. I didn't know any more about who killed Diane, and by that time I no longer cared. I did like that every character's motives were explored, and the creepy voiceovers from the late Diane were a nice touch.
Who I'd like to win: All My Children
Who voters will pick: All My Children or General Hospital
The final rankings: All My Children, General Hospital, Days of our Lives, The Young and the Restless
---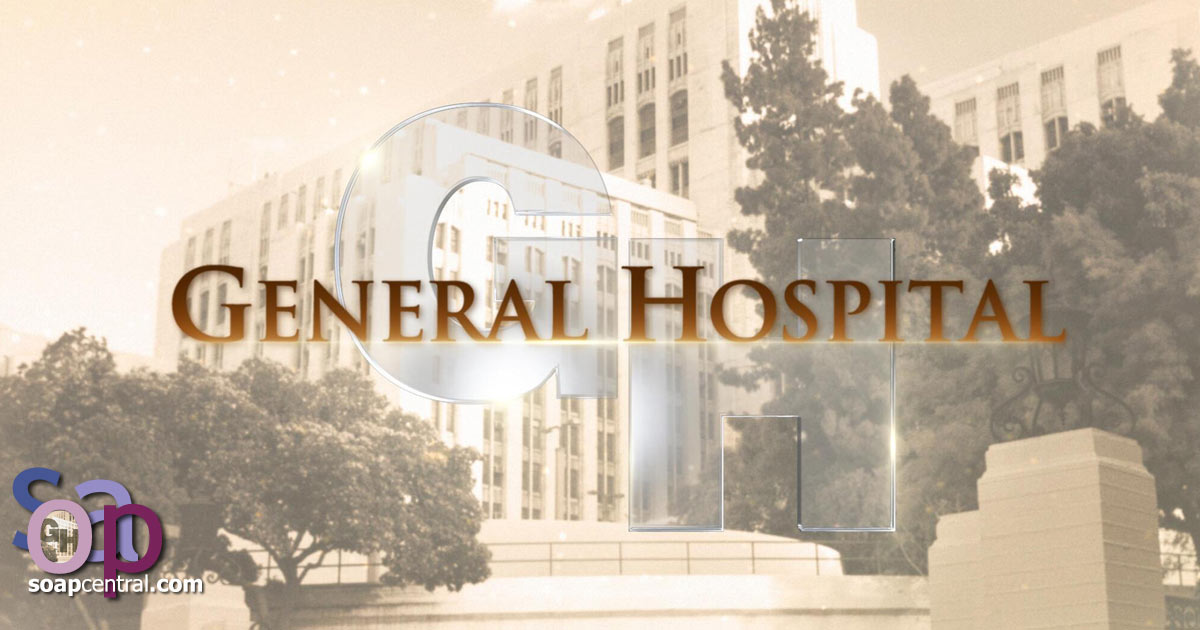 OUTSTANDING DIRECTING IN A DRAMA SERIES
General Hospital
This year, The Bold and Beautiful was the only nominated soap to submit a reel that contained footage shot outside of a studio. B&B's reel involved Stephanie going to a home for young adults who'd aged out of the foster care system. The episodes felt more like an Afterschool Special than a soap, but they were meshed together well. There was a cohesive story. Moreover, the interviews with the real-life residents of the home were unscripted. Susan Flannery (Stephanie Forrester) did an amazing job as an interviewer, and I have to say that she'd be a great talk show host. Compared to the other three nominees, though, this episode didn't appear to have invested the same amount of effort (even though I know in reality that is not the case).
Even though this category isn't one of the "official" categories that we offer predictions for, this category may be the only shoo-in on the ballot. General Hospital's intervention episode was spectacular from a direction standpoint. Scenes meshed seamlessly from the present, real-life intervention, to one-on-one discussions that were figments of Luke's mind. The use of flashbacks, the choice of camera angle, and the acting were superb.
One Life to Live scored with some great visuals and an interesting story. There is a lot of work involved when you have one actress playing three different parts. There are angles to remember, stand-ins that are needed, and it all has to come off as believable. OLTL succeeded with that. What would have tipped this from the runner-up spot to the winner's circle would have been flashbacks. I would have loved to see Viki/Niki/Jean scenes from the past 40 years. (As an aside, I thought that the episode in which Dorian leaves Llanview and says goodbye to Viki was a winner.)
The Young and the Restless' submission of Diane's whodunit stand-alone episode works much better for the Directing Team. The play of the episode was much more interesting than the content of the episode. Maura West's voiceover was haunting, even if it seemed like a ripoff of Desperate Housewives or Grey's Anatomy.

Who voters will pick: General Hospital
The final rankings: General Hospital, The Young and the Restless, One Life to Live, The Bold and the Beautiful
CLICK FOR DAN'S PICKS FOR DRAMA SERIES AND LEAD ACTOR/ACTRESS