Posted Monday, June 16, 2014 12:52:41 PM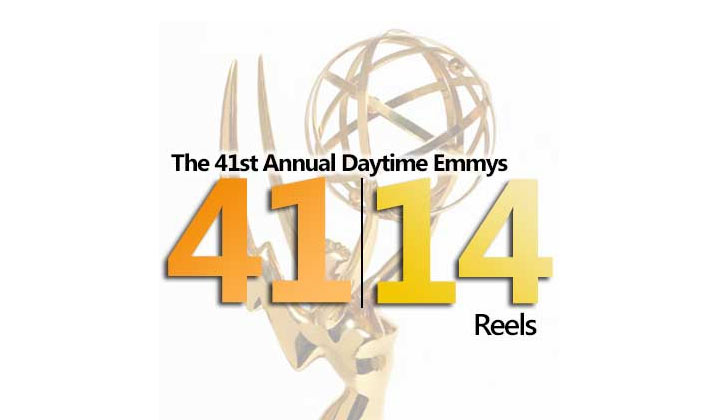 Dan is the founder of Soap Central and the host of the weekly, live Internet radio show, Soap Central Live. His became hooked on soaps because of All My Children, and quickly fell in love with the genre. His work on Soap Central for the past 19 years has given him an appreciation for all of the soaps and talented men and women in front of and behind the camera. Dan started Soap Central as part of his personal home page in 1995. Dan has appeared as an extra on As the World Turns and as a soap expert on the SOAPnet reality-ish program, Relative Madness.
▸ Skip ahead to Dan's picks for Drama Series
▸ Skip ahead to Dan's picks for Lead and Actress
▸ Skip ahead to Dan's picks for Supporting Actor and Actress
▸ Skip ahead to Dan's picks for Younger Actor and Actress
▸ Skip ahead to Dan's picks for Writing and Directing Teams
---
Previous Predictions
See Dan's predictions from past years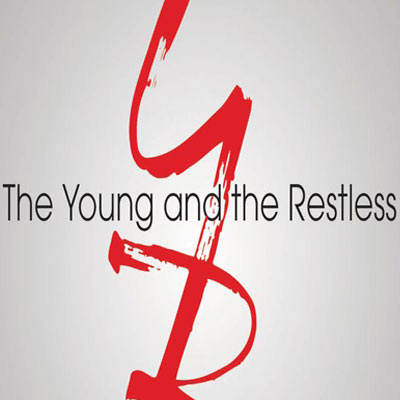 The Young and the Restless
Last year, I felt that I was ogre-like for saying that the Drama Series submissions underwhelmed me. Well, gang, get ready to chase me out of town with pitchforks and torches. I feel that this year's ballot should have included all six soaps that were eligible in this category. Omitting All My Children and General Hospital seems like an incredible oversight. All My Children was one of the most buzzed about soaps of the year, and General Hospital is television's longest-running soap.
But what's done is done. So let's take a deep breath and get on with this.
The Bold and the Beautiful's episodes are an amazing mix of high drama and light-hearted comedy. The intermixing of the snickers from Caroline fiddling with the Room 8 script and the jaw-dropping drama of Katie learning that her husband and her sister have been having an affair were incredibly well done. As is always the case, I do not know how voters respond to comedy in a drama series category. In past years, it hasn't boded too well.
Days of our Lives won this category last year, and it was just the show's second win in the Drama Series category. I liked that there were some threads of story contained in both episodes. DAYS made the decision to submit episodes from May and November, the biggest gap of the four nominated series. There are great soapy moments -- being jilted at the altar and having a sex video play in a church (What?!) -- but there is also some filler that isn't necessarily tied to the greater action that the show is hoping will appeal to voters.
One Life to Live is definitely the underdog in the category. It's the only Internet-based soap in the category, and it has since ceased production. There may be some voters who automatically discount OLTL because giving praise to a show that isn't around any more might be viewed as detrimental to the soaps that are still on the air. There is also the other side of the coin: vote for the show and prove that halting production was a bad decision.
The Young and Restless submitted two incredibly powerful episodes, but I think they will win over voters solely on the first of its submissions. That episode, revolving around the death of Delia, featured incredible direction and production values. And great acting. For a while, Y&R was doing their take on It's A Wonderful Life every year for Christmas. It was powerful at first, but then it sort of overstayed its welcome. The show did something similar this time around, showing the life that Delia could have lived. This, though, was far more powerful.
I don't think DAYS will be in contention this year, and I strongly suspect that this will be a battle between Y&R and B&B. I suppose that if voters are anti-comedy, that brings One Life to Live into the mix. In the end, I think this year's most-nominated soap, The Young and the Restless, will win its first Drama Series trophy since 2007 when it tied with Guiding Light, and its first solo win since 2004.

Who I'd like to win: One Life to Live
Who will win: The Young and the Restless
My final rankings: The Young and the Restless, The Bold and the Beautiful, One Life to Live, Days of our Lives
---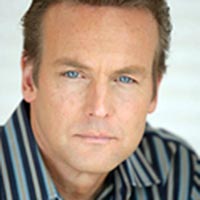 OUTSTANDING LEAD ACTOR
Doug Davidson
Paul Williams
It's a safe assumption to say that someone from The Young and the Restless will win this category. Unless, of course, Jason Thompson from General Hospital proves me wrong. And it wouldn't be an upset if he did.
Thompson is one of the finest and seemingly most unheralded actors in daytime. And have I mentioned that he is the best crier in the game? This man can cry at the drop of a hat, and it's a good thing because his character has had a lot of heartbreak over the years. The thread in this scene is easy to follow. The only negatives for this reel would be that the bulk of the dialogue and action in the reel isn't from Thompson. Even so, Thompson delivers the goods and takes viewers on the journey with him, all with a great musical score.
What is it with Doug Davidson and imperiled young men? Last year, he took home Emmy gold for a scene in which is shot his son. This year, his character sort of gets to redeem himself by saving a young man from jumping to his death. The material is not nearly as tear-jerking as his reel last year, but it is intense and powerful. There is also an allusion to the material that Davidson submitted last year, which may or may not give added bonus points. Of all of this year's submissions, I felt that this was the "realest" in terms of relatability.
Peter Bergman does righteous indignation really well. Jack finding out that Summer was his daughter evokes great emotion. I was a bit put off by the choppiness of the scenes. Obviously, there were other stories going on in this episode, but I felt the breakaway points were jarring. I wanted more story, more scene. I don't know if that is something that affects voters.
For the opening lines of Christian LeBlanc's reel -- "Have you been cheating on me?" -- you know it's going to be good. He gets great support in this reel from costar Tracey E. Bregman, which really makes the reel even better. Since voters are supposed to consider only this single episode, even someone who has never watched Y&R can tell what's going on. Lauren had an affair and doesn't want to admit it. LeBlanc does a great job of channeling what viewers are thinking and feeling and bringing it to the screen. There's a reason LeBlanc is a multiple Emmy winner.
Billy Miller is an incredibly charismatic actor. I wish he were charismatically on social media, but that apparently will happen when Genoa City freezes over. His submission this year was incredibly understated considering the material: his daughter was struck and killed in a hit-and-run accident. I waited for Billy to snap -- to start punching walls or sobbing uncontrollably. Instead, Miller delivered an internalized pain that causes the viewer to just ache for his character. There are great performances from Michael Muhney and Amelia Heinle (who submitted this same episode for her Supporting Actress reel). The only possible negative is that the episode ends in a lackluster way. A new character pops in and says there are things to discuss, but an uninformed viewer may have no idea what that's about.
I can see voters feeling oodles of different ways about this, and there are no real clear-cut rankings. That, of course, means that this may come down more to who voters ranked second and third (since I don't think there will be a single nominee overwhelmingly voted as number one). This category really is too close to call.

Who I'd like to win: Jason Thompson
Who voters will pick: Doug Davidson
My final rankings: Doug Davidson, Billy Miller, Jason Thompson, Peter Bergman, Christian LeBlanc
---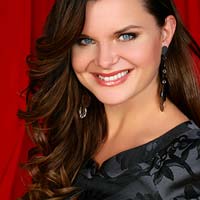 OUTSTANDING LEAD ACTRESS
Heather Tom
Katie Spencer
There are so many close races this year, and this is certainly one of them.
When the episode that Heather Tom submitted for Emmy consideration first aired back in July 2013, I knew instantly that it was Emmy worthy. In fact, if you check the Twitter machine, I am pretty sure that I said it somewhere publicly. I love a good soap opera confrontation, and that's exactly what this scene is. Oh, and there are smashed picture frames. I've always known that Heather is a phenomenal actress, but it seems like within the last few years, she has just exploded. No actress has ever won three consecutive times in the Lead Actress category. Then again, no one had ever won in the Younger, Supporting, and Lead categories until Heather Tom did it.
Eileen Davidson, on the other hand, also picked an emotionally powered episode. She has to score some bonus points just for growling that she should've killed Deidre Hall's Marlena when she had the chance. Sorry, Kristen. The devil tried and lost -- so you're probably not going to fare much better. The scene is a bit over-the-top at times, but there's a part of me that thinks that's part of its allure. There's also the bitchiness that every soap fan loves. Davidson and Hall have great chemistry, and it certainly helps the scene.
The one thing that Davidson's submission has that Tom's doesn't is a swelling of emotion. You can feel Davidson's anger growing along the way, whereas Tom's goes in the opposite direction. Katie starts off furious and ends with an indifferent brushoff.
Katherine Kelly Lang has consistently turned in wonderful performances now for more than 27 years. In most of those years, she was completely overlooked and didn't even garner a nomination. Now that she's been nominated several times, for whatever reason, voters haven't found their way to selecting her. I don't know that I would have selected this particular episode, but that's not to imply that it's not good material. There are no heavy emotional melodramatic acrobatics in this clip, which is often a plus because sometimes in Emmy voting, less is better. However, this year there are two other submissions that have the high emotion, and I think one of them will win out.
It is nice to see Ari Zucker in the Lead Actress category. She deserves to be there, as she's been one of DAYS' leading actresses for some time now. When placed in the context of the show, this is a solid reel. The problem is that there are some things that aren't quite understandable if the person watching the reel hasn't watched DAYS before. As someone who "gets" what's going on, it takes me to a whole different level.
All four reels are top-notch.

Who I'd like to win: I'm rooting for all four women
Who voters will pick: Heather Tom
My final rankings: Heather Tom, Eileen Davidson, Katherine Kelly Lang, Arianne Zucker
CLICK FOR DAN'S PICKS FOR SUPPORTING ACTOR/ACTRESS
CLICK TO DAN'S PICKS FOR YOUNGER ACTOR/ACTRESS AND WRITING/DIRECTING