JENNY SMITH
Jenny is a regular soapcentral.com recapper for The Young and the Restless and a former recapper for All My Children. Her love of soaps began with her introduction to AMC in the late 70s, but it quickly expanded to include all daytime dramas. Through good years and bad, she has been a dedicated fan of all four remaining network shows since the mid-80s and diligently followed the Prospect Park reboots to the very end. She is proud to join the expert panel in her first effort to predict this year's Emmy winners.
Previous Predictions
---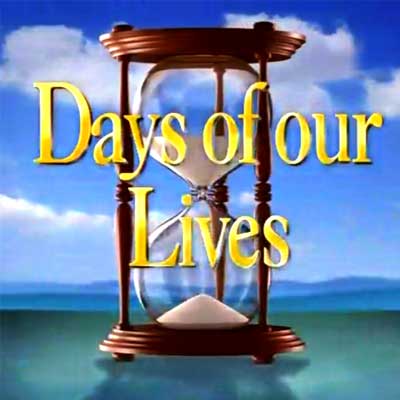 OUTSTANDING DRAMA SERIES
Days of our Lives
Since many Emmy voters don't watch all the soaps year-round, I try to imagine only judging a show based on the episodes submitted and not knowing the whole history of the show. B&B had some powerful scenes with the reveal of Brooke and Bill's affair, but while the
Room 8
scenes offered a contrast, they certainly weren't Emmy-worthy material. I think DAYS deserves to win for having a solid year with few exceptions, and the Kristen/Eric sex tape scandal and the faceoff between Marlena and Kristen were gold for a soap fan, but they might seem a little too "soapy" for the rest of the Emmy panel. However, there was some nice balance with other more relatable scenes, like Will holding Arianna for the first time. Y&R pulled the heartstrings with Delia's death and stellar performances all around (as evidenced by the number of Y&R acting nominees), but how many voters are aware of the storyline's parallel to Jake's death on GH just a couple of years ago? While I'd love to see OLTL to take the win in its final year of contention, there was perhaps too much going on for the voters to follow or care, and I can't see the panel being won over to honor it as best show.
I think the win will go to Y&R or DAYS, and I'm going to hope beyond hope that the panel does its job and gives it to the show that earned it -- DAYS.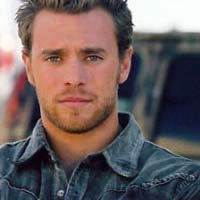 OUTSTANDING LEAD ACTOR
Billy J. Miller
Billy Abbott
I'd love to see Billy Miller get his first Lead Actor win, and I believe he will. I was a bit surprised by the episode he submitted on his reel (I expected him to submit the one where Billy stayed with Delia at the roadside while waiting for the ambulance and envisioning the future he'd planned with her), but he always delivers. Michael Muhney's presence in the reel only helped increase Miller's odds, as Muhney probably would have been the biggest competition had he submitted himself. I think Peter Bergman is also a strong contender, but I would have picked something related to Jack's drug addiction and not the scenes related to the reveal of Summer's apparent paternity, which tended to lean to the overdramatic. Doug Davidson and Jason Thompson gave earnest, natural performances, and Christian LeBlanc is always excellent with controlled anger, so I don't think anyone can be ruled out.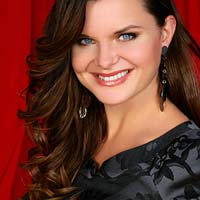 OUTSTANDING LEAD ACTRESS
Heather Tom
Katie Spencer
I looked for a reason not to vote for Heather Tom, seeing as she's monopolized this category in recent years, but I just couldn't find one. The scenes in her reel were written to showcase her enormous talent, and there's no denying that she is a powerhouse. Eileen Davidson's reel was deliciously soapy, and few actors are as scary as Davidson playing demented Kristen. I do enjoy watching both Katherine Kelly Lang and Arianne Zucker, and every actress in this category absolutely deserved the nomination. I'd love to see Davidson win, but I think Tom was just too good to beat.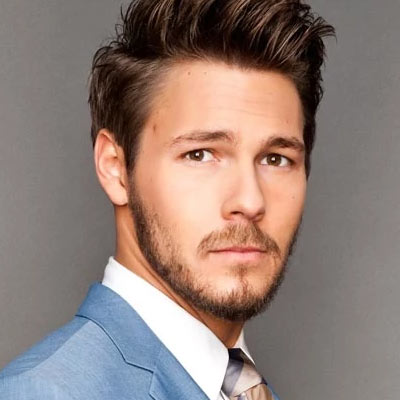 OUTSTANDING SUPPORTING ACTOR
Scott Clifton
Liam Spencer
It's nice to see some different faces among the nominees this year. I would love for Bradford Anderson to win a much-deserved Emmy, and he might have a real shot this year, since Spinelli's quirkiness (which I think has been a detriment in Emmy competition in the past) was less apparent during his emotional confrontation with Ellie after he learned that Maxie had given birth to his daughter and that Ellie had known about it. However, I think the trophy will go to Scott Clifton, who showed a wide range as Liam dealt with his grief and anger after Steffy lost their baby.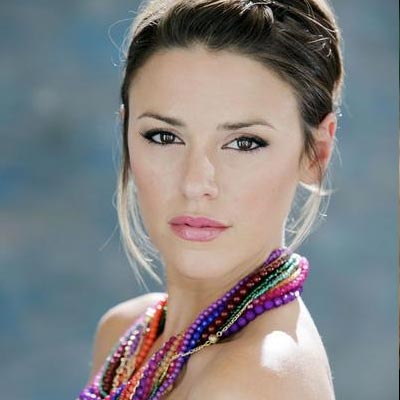 OUTSTANDING SUPPORTING ACTRESS
Elizabeth Hendrickson
Chloe Mitchell
Other than Heather Tom's reel, I think Elizabeth Hendrickson had the best submission of all the nominees in any category. Surrounded by Emmy winners and nominees, Elizabeth still owned the scenes. Watching Chloe's muted reaction to Delia's death through a glass window was very dramatic, and Hendrickson expertly conveyed the hysteria, accusations, and self-blame that followed. Jane Elliot is always magnificent, and my heart broke for Tracy as she refused to settle for less in a relationship than what Luke was willing to give her. Amelia Heinle did the best work of her career with the Delia storyline, Melissa Claire Egan did a good job playing a very unsympathetic character, and I enjoyed Kelly Sullivan's reel, even though I'm glad Kate/Connie is gone. Elliot could take it with her heartfelt performance, but I think Hendrickson is the top dog with her spot-on take as a grieving mother.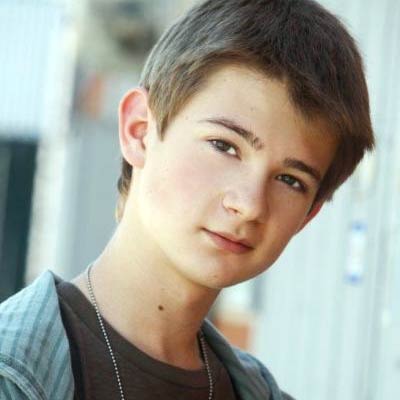 OUTSTANDING YOUNGER ACTOR
Daniel Polo
Jamie Vernon
I think this is the weakest category this year, with no clear frontrunner. The Emmy panel loves Chandler Massey, and although his very short reel might work against him, he's the most natural actor of the bunch, so he can't be ruled out. Max Ehrich was my number-one pick before I watched the reels, and I'm surprised by the episode he chose, which I didn't think highlighted his best work. Since the younger categories often seem to result in upsets, I honestly think that Daniel Polo might sneak in there to take the win, even if he was only on the show for a handful of episodes as sympathetic Jamie. I think Chad Duell just didn't have the material to work with, and Bryan Craig had some nice angry moments, but there wasn't much range on his reel, and so many other actors were showcased that I had to remind myself at times whose reel it actually was. As much as I'd like to see Ehrich take it, this category is up for grabs, and I'm going with a wild card.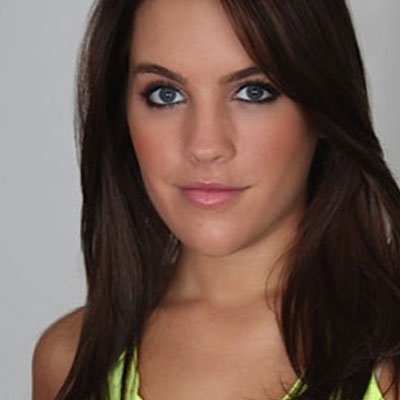 OUTSTANDING YOUNGER ACTRESS
Kristen Alderson
Starr Manning
I think Kelley Missal has really grown as an actress, and she could be the next Gina Tognoni or Maura West if she lands on daytime again. Dani was one of the few characters to have a
real
reaction to the huge reveal that Victor was alive (I think I had more of a reaction than most of Llanview did). However, I'm afraid that Dani's dramatic reaction won't resonate with the Emmy panel if they don't know the history of the show, and as much as I want to see her win -- especially since she's the only performer nominated from a Prospect Park show -- I am doubtful it will happen. I was very happy that Kim Matula finally got a nomination, as she's never called it in despite the repetitive, seemingly endless Hope/Liam/Steffy triangle, but I think she had much better material to submit. Hunter Haley King's reel with the Summer paternity aftermath just seemed way too exaggerated and overdramatic, when her strength is underlying vulnerability. Linsey Godfrey and her character have grown by leaps and bounds since she started on B&B, but lighthearted scenes generally don't garner a win. I found it interesting at first that Kristen Alderson went with one of her few Starr episodes rather than something from most of the year that she spent playing Kiki, but after I watched her reel, I saw why.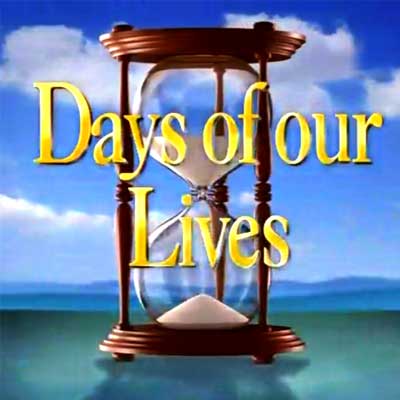 OUTSTANDING WRITING IN A DRAMA SERIES
Days of our Lives
My first instinct was to go with Y&R because of the Delia storyline, but in the end, I just couldn't do it. I think it was the most lazily written soap last year. I write Y&R daily and weekly recaps for
soap
central
/.com
, and the weekly ones make me think, "What happened this week that was meaningful?" I can't tell you how many times I've had to really struggle to find anything interesting -- not to mention my disdain for characters doing things they never would or endless on-screen recapping of what already happened.
DAYS mined its history this year to have fantastic payoffs, "new" characters that had already been on the canvas and who were tied to families we know (like J.J. and Theresa), likeable couples (for the most part), and a good balance of storylines. They are still the biggest culprits of having recent flashbacks as filler, but I can forgive, knowing that not everyone watches every day.
When B&B shines, it is practically unbeatable, as the Emmys have shown in the past, but it seems like two different shows at times. It can go from riveting to practically unwatchable in a heartbeat. The constantly recycled Hope/Liam/Steffy dialogue was enough reason to deny the show a trophy.
Again, I'm going to choose what I think is the most deserving show -- DAYS -- but any of the three could take the prize, depending on what episodes were submitted.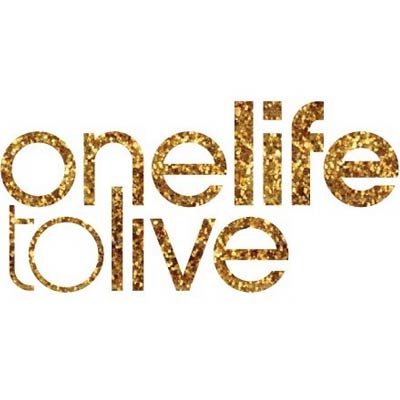 OUTSTANDING DIRECTING IN A DRAMA SERIES
One Life to Live
Without knowing the episode, it's nearly impossible to give an educated guess. I'll go with Y&R, primarily because of the scenes surrounding Delia's death and the aftermath.