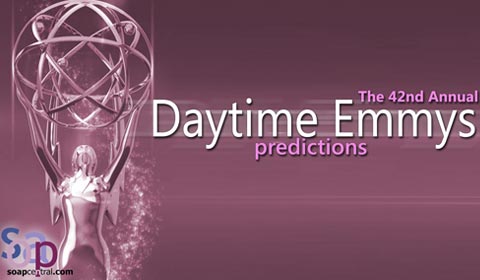 Kambra Clifford is a features editor for Soap Central. She grew up watching All My Children with her mom and sister, which led her to Having It All as a daytime reporter for several outlets. She is proud to join the expert panel in her first effort to predict the Emmy winners, and she's hoping she'll be Having It All again in terms of choosing the correct contenders.
---
Previous Predictions
This is Kambra's first time predicting Emmy winners with Soap Central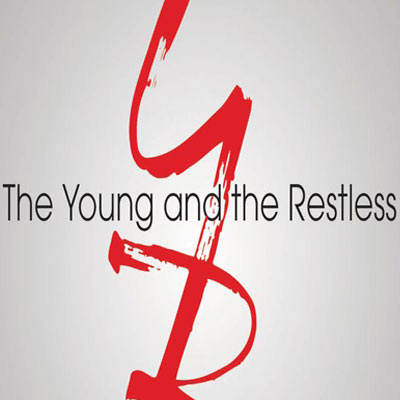 The Young and the Restless
It's kind of weird to see all of the existing shows up for Outstanding Drama Series. Kinda takes the wind out of being nominated, I'd guess. How special could it be if every show made the list? That being said, I'd prefer to see all four be nominated than see three on the list with one lonely guy left out. But anyway, I digress...
I think Y&R will take home the gold for Outstanding Drama Series this year. The Delia death storyline continued to deliver great acting, writing, and directing gems and somehow did not seem tired, even though the same storyline was playing out the year before.
Side note: B&B had the location shoot scenes to give it an edge, but a fancy location a great reel does not make.

Who will win: The Young and the Restless
---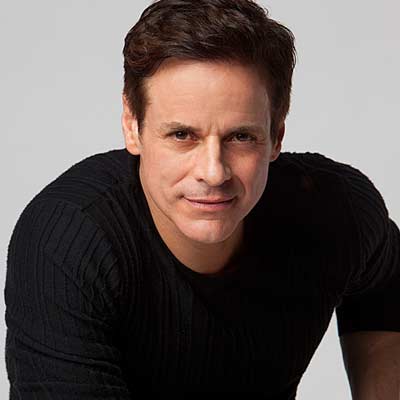 OUTSTANDING LEAD ACTOR
Christian LeBlanc
Michael Baldwin
Anthony Geary is always a master. It's unreal how much emotion and thought he's able to portray solely with his eyes -- almost as if you could just rip them out of his head and give them their own show. However, as great as the scenes were, I think next year might be his real ticket.
Billy Miller did an amazing job expressing Billy's pain and anger over Delia's death and Adam's responsibility in it, but I feel he was slightly overshadowed by Michael Muhney. Both men delivered powerhouse performances in the episode, but I couldn't take my eyes off Muhney -- which, in my opinion, doesn't bode well for Miller.
Jason Thompson was able to show Patrick's broken heart by tearing down the strong shell men usually possess and revealing a vulnerable side. But though the scene had lots of heart, it wasn't enough of an emotional roller-coaster to keep my full attention.
Christian LeBlanc was able to reach a lot of levels, revealing both Michael's frustration with his medical condition as well as his anger and embarrassment in having to share the devastating news with Lauren (a task he avoided for quite some time). His initial outward cold and cavalier attitude was actually hiding that plethora of tumultuous emotions, which eventually came tumbling out in an uncontrolled outburst. It was a beautiful arc from beginning to end.
Who will win: Christian LeBlanc (Michael Baldwin, The Young and the Restless)
---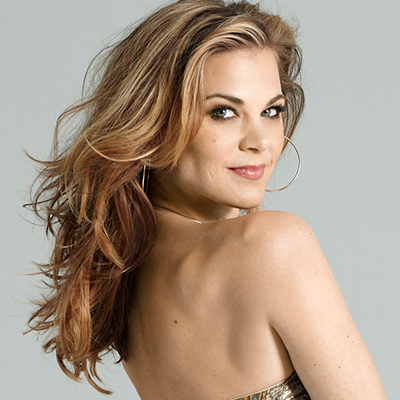 Gina Tognoni
Gina Tognoni
Phyllis Summers
Peggy McKay was given moving material that had the potential to change viewers' hearts and minds, and she did a pretty good job in her performance. But though her scenes were emotional in their own way, they didn't scream "lead actress" loud and clear enough.
The tears flowed easily for Maura West, and I found myself crying a little, as well -- because the scene felt like it would never end. West's performance was strong, but most of the reel (especially the first half) felt slow, and Ava's arc wasn't a "can't keep my eyes off the screen" kind of moment.
Laura Wright always stuns, and this year was no different. However, just as Franco is a master manipulator, Roger Howarth is a master manipulator as well -- he somehow manipulated me into paying attention to him and kind of forgetting about Carly.
Gina Tognoni is magic. She has a light around her, whether she's front and center or just walking around in the background. Thankfully, she was very front and center in her scenes and she nailed it, like usual.
I so want Alison Sweeney to win this, because she's extremely talented and always gets to my heart, especially when she shares the screen with James Scott. However, based on the reels alone, I have to cast my vote for Tognoni. Both leading ladies had pretty similar material to work with, and while I found my heart breaking for Sami, whose massive insecurities arose as she realized E.J. slept with a young, pretty girl, I think Tognoni's performance regarding Jack being with another woman was more interesting and layered. Again, I hope Sweeney takes the gold, because winning her first Emmy would be the perfect way for her to have her final moment in daytime, but Tognoni is the one who I feel truly deserves it.
Who will win: Gina Tognoni (Phyllis Summers, The Young and the Restless)
---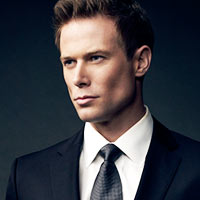 OUTSTANDING SUPPORTING ACTOR
Jacob Young
Rick Forrester
Scott Clifton took a risk this year and submitted something that wasn't exactly the most obvious choice. While he does bring something to the scenes that allows viewers to be able to see straight into Liam's soul, the moments didn't seem to carry enough emotional weight for the win.
I love Kristoff St. John and think he's an amazing performer, but I feel all the catch-up talk and flashbacks in his reel will hurt him. Yes, the drama is centered around Neil and Malcolm's troubled past, so the flashbacks made sense -- but only for an entertaining episode, not necessarily an actor reel.
Chad Duell has grown so much as an actor over the years, and his reel showcases the talent he's been able to hone in on. It's rough business being able to shine while acting next to Maurice Benard, but Duell was able to hold his own. This is the actor's first time in the supporting category, and he definitely proved he's no longer a youngster.
Jacob Young plays the petulant, heartbroken character thing to a T. He absolutely shines when he has to play a mix of hurt and anger, and his storyline provided the perfect chance for him to tap into that exact mix. I'm really on the fence between him and Duell, but (wince) I think I'll go with Young.

Who will win: Jacob Young (Rick Forrester, The Bold and the Beautiful)
---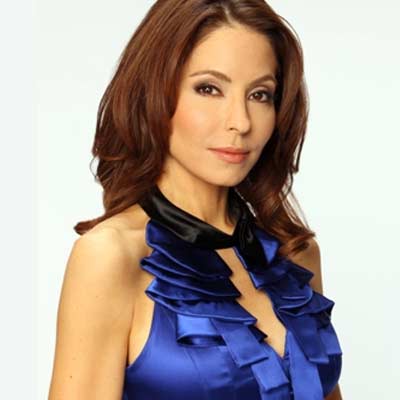 OUTSTANDING SUPPORTING ACTRESS
Lisa Locicero
Olivia Falconeri
Linsey Godfrey delivered a beautiful performance, creating moments for Caroline that were full of emotion and regret. The one thing that didn't add up for me, however, was how much of a little girl Caroline was reduced to, something that was made all the more evident while she stood around in tears while Ridge and Eric argued. It was a weak middle point in the reel that took the attention off of her for too long.
The Delia death train continues, giving Amelia Heinle yet another chance to shine. Her emotional moments in this reel were subtle, yet still heartbreaking. I'm just not sure they have the oomph needed to give her another Emmy win.
Finola Hughes is a terrific performer, but something seemed to fall short in this reel. It's almost as if she was sick during filming and was fighting to get through it, which I sometimes notice in her voice. It pains me to say anything bad about her, because I do think she's amazing. I just don't think these scenes deserve the win.
I was quite shocked when Elizabeth Hendrickson didn't take the win in this category last year. It seemed like such the obvious choice. I was hoping this year would make up for that, and while I do feel her work in the reel was strong -- especially the one-on-one stuff with Kevin -- I think there were too many people in the beginning of the scenes, which slightly lowered the intimacy and emotional impact. I'd love to see her take the win, but I'm not so sure it will happen.
Lisa LoCicero took a risk by submitting a drunken, comedic scene. Oftentimes a move like that would have an actor falling flat on his or her face. Fortunately, she did a spectacular job and was entertaining and full of emotion from start to finish. They were quirky scenes, but I think she has a good shot at taking the win.
Who will win: Lisa Locicero (Olivia Falconeri, General Hospital)
---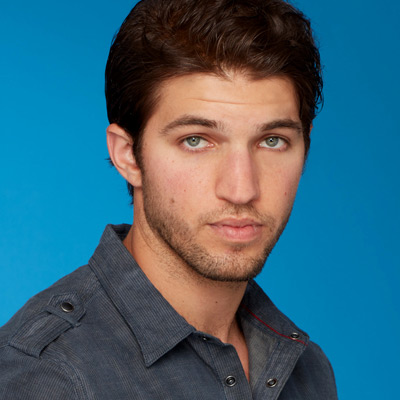 OUTSTANDING YOUNGER ACTOR
Bryan Craig
Morgan Corinthos
Max Ehrich takes his work very seriously and pours his heart into every scene he does, but unfortunately, this reel was a whirlwind that didn't allow that to come through. The juicy stuff came 3/4 into the reel, and it wasn't even all that juicy. I actually don't even know how this made it past the pre-noms.
Freddie Smith has consistently delivered great scenes, and these are no exception. However, I didn't see much of an arc in the short reel, and the scenes seemed a bit one-note.
Poor T.J. was given a load of shocking information to take in all at once, and Tequan Richmond did a wonderful job reacting to the news. The shock, the disgust, the feelings of overwhelm -- it all came through loud and clear. I just wish he hadn't hidden his face behind his hands during the high point, almost as if he wasn't confident in his crying abilities and needed a shell to stay in.
Bryan Craig is an entertaining actor and certainly delivered in these scenes, but he also kind of fell in the shadow of Maurice Benard, which I think could hurt him. He was able to pull some of the attention back in the end, however, and it resulted in one of the strongest reels in this category.
Who will win: Bryan Craig (Morgan Corinthos, General Hospital)
---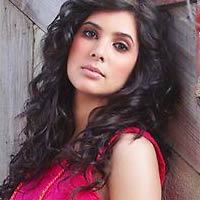 OUTSTANDING YOUNGER ACTRESS
Camila Banus
Gabriella Hernandez
I felt the Younger Actor category was pretty weak this year, but the Younger Actress category definitely made up for it. All four reels showcased beautiful work by obviously passionate young ladies.
Kristen Alderson has grown so much as an actress over the years, and the prior Emmy winner delivered some stunning scenes in the wake of her alter ego finding her beau in bed with another woman. She shines, and I'd be happy to see her with another shining Emmy, but she was up against some tough competition that I think may thwart her chances.
Hunter King can obviously deliver, considering she won the Emmy in this category last year. And she did deliver, beautifully. However, I didn't feel her performance was the strongest in the category, either.
Haley Pullos threw out some major emotion right out of the gate in her reel, which gave the scenes an immediate wow factor. The tears rolled, the heartbreak was evident and all was in place for an outstanding reel.
While Pullos' reel was quite strong, I think Camila Banus may take this one. In my opinion, her talents are hit-and-miss; sometimes she shines, sometimes she doesn't. Lucky for her, last year's storyline provided her the perfect stage to shine, and shine she did. Gabi's tear-streaked and emotional murder confession was spot-on, which I believe will bring Banus the win.
Who will win: Camila Banus (Gabi Hernandez, Days of our Lives)
---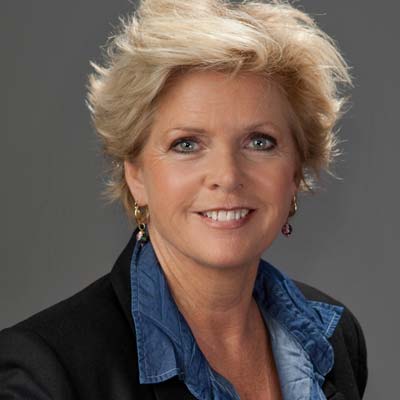 OUTSTANDING GUEST PERFORMER
Meredith Baxter
Maureen Russell
This is an exciting category, considering it's the first of its kind. I hope, now that it has an official spot within the Emmy competition, it spurs the shows to continue casting such actors.
I absolutely love Meredith Baxter and was so excited to see what she would bring to Y&R. Thankfully, she did not disappoint, as her reel shows. It was a solid performance that I think could bring her the win.
As wonderful as Sally Kellerman is, I wasn't exactly emotionally moved by her reel. The scenes were full of heart, but I don't think they deserve an Emmy.
Donna Mills is certainly talented, and an Emmy win for this category wouldn't be out of the question. However, these scenes didn't have enough of a wow factor for me to be in her corner.
People couldn't help but scratch their heads over how Elena Tovar ended up in this category, and I was one of them. Nothing against her or her talent, but it seemed odd to see her name on the same list as other, well-known stars. I was hoping her reel would explain things, but alas, it did not. In fact, all it did was confuse me more.
Fred Willard was a comical and charming addition to B&B. Not only was he entertaining through and through, but he matched the oftentimes quirky nature of the show. I just don't think his appearance was enough to give him the Emmy win.
Ray Wise was a stellar choice to play the sinister character of Ian Ward. He delivers in spades, which is seen in his reel. I'm really torn between him and Baxter, but I feel Baxter will take the win.
Who will win: Meredith Baxter (Maureen, The Young and the Restless)
---