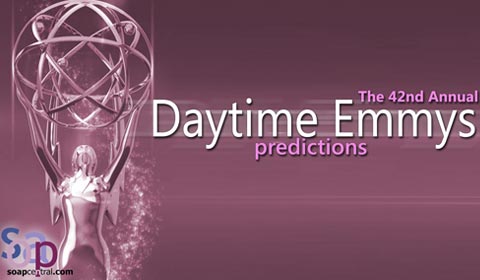 Teddi Giggy is a Soap Central Two Scoops columnist for The Young and the Restless and a former One Life to Live recapper. She has been a soap fan since the early 70s and is currently a devoted fan of the four remaining network soaps, General Hospital, Days of Our Lives, The Young and the Restless, and The Bold and the Beautiful. She appreciates all of the different writing styles for each soap and enjoys having her favorite -- and not-so-favorite -- characters on each show. This is her fifth time predicting Daytime Emmy winners.
Previous Predictions
2014: 6 for 8
2013: 4 for 8
2012: 3 for 8
2011: 3 for 8
---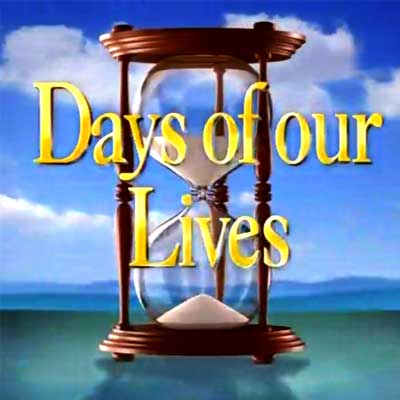 OUTSTANDING DRAMA SERIES
Days of our Lives
All four of our daytime serials had an excellent year, so any of them could win. We had returns of fan favorites and also had to tearfully say goodbye to those who were moving on in their careers. But the drama still continued, and we continued to watch.
For me, it was pretty easy to select the best daytime drama last year due to Delia's sad hit-and-run tragedy on The Young and the Restless, which also had brought out the acting gold. However, this year is proving to be a little tougher. While The Young and the Restless and The Bold and the Beautiful offered remarkable stories again this year, I am torn between the writing for General Hospital and the drama delivered by Days of our Lives.
General Hospital offered suspense, angst, and love in a variety of situations and Anthony Geary led the way with outstanding acting of the entire cast that truly enhanced the stories. However, my pick for Daytime Drama Series this year is for Days of our Lives. The love and loss between E.J. and Sami raised the show to an extremely high level, and I am so sad they are both gone from Salem now. It has been their tale of a hot, fiery romance mixed with passion, anger, and hope that kept this soap going for many years, and it was a proper tribute when they left us with the love and passion they had felt for each other.
Who will win: Days of our Lives
---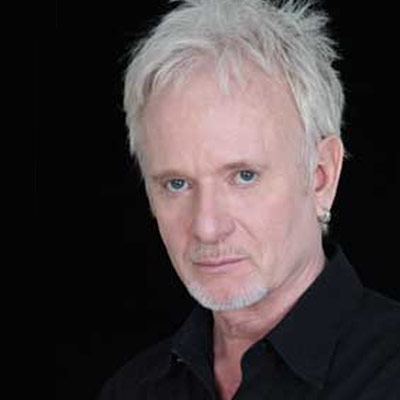 OUTSTANDING LEAD ACTOR
Anthony Geary
Luke Spencer
This is a brutal category. I believe I said that last year too. All of the gentlemen deserve to win because their acting is just stellar. After just getting his wife back after two long years, Patrick Drake was devastated to learn Robin was leaving again so that she could try to save her dear friend, Jason. Jason Thompson's face clearly showed Patrick's hurt and sorrow upon knowing his wife would be deserting him and their young daughter, Emma, when they both still needed her. I will say right now that I knew Christian LeBlanc would pick the Y&R episode he submitted, and I was sure he would be nominated again. After being calm for so many months after learning his diagnosis, Michael Baldwin screamed out his frustration to his wife and wondered why God had chosen him to have cancer.
Can we please, please, please have a tie in this category? Billy Miller was awesome last year in Delia's hit-and-run storyline for which he deservedly won the Lead Actor award, and he was spectacular again in January when Billy Abbott confronted the driver, Adam Newman, at the site of Delia's death. Mr. Miller displayed a deep, burning rage against the man who had taken his beloved daughter away, and yet, at the same time, the fans could still see the sorrow he was trying to hide from Adam that lay just under the surface. Billy Miller was truly phenomenal as Billy Abbott on Y&R, and I still miss him. However, how can you beat the remarkable and amazing Anthony Geary when, at the same time and in the same scene, he played Luke Spencer locked up in an insane asylum with the man we had thought to be Fluke, also portrayed by Mr. Geary? Tony Geary proved once again why he has won so many times in the pas,t and he just seems to be so hard to beat this time too. I will be happy if either Anthony Geary or Billy Miller win for Lead Actor because I love and admire them both.
Who will win: Anthony Geary (Luke Spencer, General Hospital)
---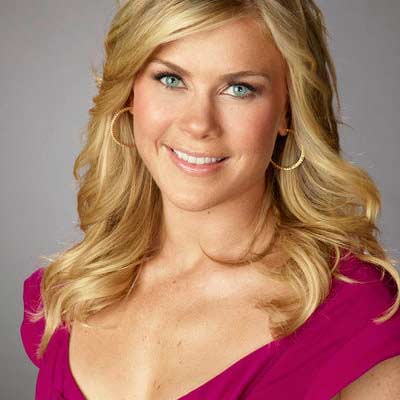 OUTSTANDING LEAD ACTRESS
Alison Sweeney
Samantha Brady
On DAYS, when Peggy McCay's Caroline Brady started telling a story during Will and Sonny's wedding, the guests were sure her mind was a little addled until she got to the point of the story, which was dead-on for the young couple about to pledge themselves to each other. Laura Wright brought an intensity to her character, Carly Jacks, during her non-wedding to Franco on GH as Carly berated Franco for his lies and deceit. Also on GH, Ava Jerome, as portrayed by Maura West, declared her frustration to Sonny before their passion erupted. Gina Tognoni's Phyllis Summers vented her anger at Jack for moving on with Kelly while Phyllis had been in a year-long coma, even though he had promised to remain true to her.
My full support goes to Alison Sweeney on Days this year as the fiery, passionate Samantha Brady. Sami showed every range of emotion that could possibly be felt during that one episode where the events had never really happened but had the fans almost wishing they had. Sami was madly in love with E.J. one minute and desiring to kill him in the next. She ranted and raved at him after supposedly learning of his affair with young Abigail and then cried over his betrayal of her and their life and future together. At one point, they even fell together in exhaustion on the floor. Ms. Sweeney truly deserves the win this year, and I really hope she finally gets it.
Who will win: Alison Sweeney (Samantha Brady, Days of our Lives)
---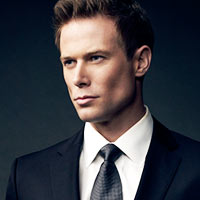 OUTSTANDING SUPPORTING ACTOR
Jacob Young
Rick Forrester
Again, extremely solid performances were delivered by Scott Clifton as Liam Spencer on B&B and by Chad Duell as Michael Corinthos/Quartermaine on GH, who are consistently and deservedly rewarded with nominations each year. Liam attempted to point out to his newly discovered brother that Wyatt seemed to only want Liam's life and love while Michael pointed a gun on Sonny and screamed that he knew his adoptive dad had robbed Michael of his biological father, A.J., by murdering him. It was great to finally see Y&R's Kristoff St. John be nominated as Neil Winters for portraying a brother who still had hard feelings for his younger brother, Malcolm. I felt the many flashbacks made it a little tough to judge the quality of his work here however.
Strangely, my pick is for another actor who was also in scenes complemented with flashbacks, but in this case, I felt the flashbacks enhanced his performance rather than took away from it. Jacob Young displayed a variety of emotions -- anger, hurt, pain, and betrayal -- against his wife for the two kisses she had shared with his brother, Ridge, and also his father for selecting Ridge to run the family company. Mr. Young's range of acting was a beauty to behold on a soap noted for its glamour.
Who will win: Jacob Young (Rick Forrester, The Bold and the Beautiful)
---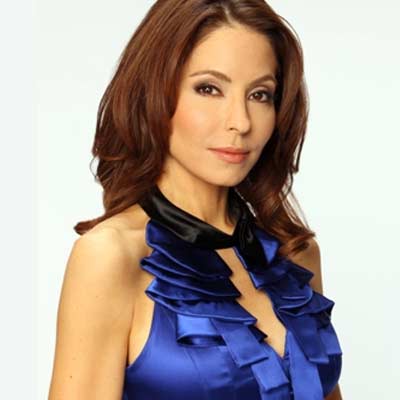 OUTSTANDING SUPPORTING ACTRESS
Lisa Locicero
Olivia Falconeri
Linsey Godfrey (Caroline Spencer) sent in another excellent submission from B&B, which just happened to be some of the same scenes Jacob Young submitted. With tears streaming down her face, Caroline pleaded with her husband to forgive her for betraying Rick's trust and loyalty. As Y&R's Chloe Mitchell bid her friends and family a teary farewell, I am sure Elizabeth Hendrickson shed a few tears of her own when she said goodbye to her beloved soap family. Finola Hughes's Anna Devane on GH was hurt, betrayed, and outraged when she learned her beloved Duke chose working for Sonny over being with her.
This was an extremely difficult category for me, second in difficulty to Lead Actor. Delia's tragic storyline brought out the best acting last year on Y&R, and some of that carried over into this past year. Amelia Heinle again had me all choked up when she read a saying written by darling Delia before her death. Yet, I had to go with one of the most memorable scenes to me of all last year, one I simply cracked up laughing out loud over the first time I saw it. That would be Olivia Falconeri's drunk dialing the animal shelter in an attempt to adopt all of the poor neglected pooches in the land on GH. That scene was hysterical, especially when Olivia declared that at least the doggies hadn't slept with Ava Jerome. Funny!
Who will win: Lisa Locicero (Olivia Falconeri, General Hospital)
---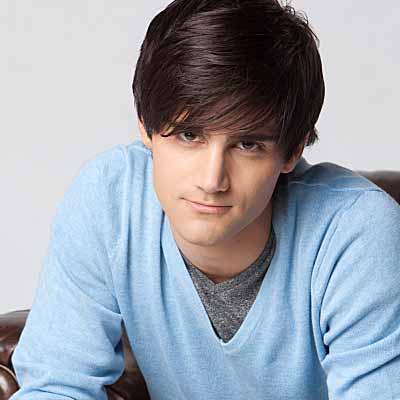 OUTSTANDING YOUNGER ACTOR
Max Ehrich
Fenmore Baldwin
This was an extremely tough category to call. Any of these very talented young actors could win in this category. Acting in a scene with Maurice Benard (Sonny) on GH, Bryan Craig as Morgan Corinthos showed he was vulnerable when he revealed to Sonny that Julian was forcing him to remain loyal to the Jeromes. Also on GH, T.J. Ashford, portrayed by Tequan Richmond, expressed his outrage when he learned from his mother and Shawn that the death of his dad had not been accidental. And on Days, as Freddie Smith's Sonny argued with Gabi, he displayed his anger when Gabi still appeared to be devoted to Nick.
On Y&R, upon a return home, Fenmore Baldwin was happily welcomed back by his mother and father. After first being deceived and then learning the truth about Michael's cancer, Max Ehrich's Fen threw himself into his father's arms. Fen showed his love and concern for his dad's welfare as tears streaked down his face. It was this loving concern that swayed me in Mr. Ehrich's direction.
Who will win: Max Ehrich (Fenmore Baldwin, The Young and the Restless)
---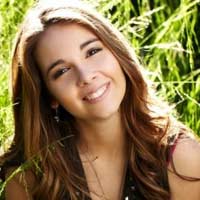 OUTSTANDING YOUNGER ACTRESS
Haley Pullos
Molly Lansing Davis
Kristen Alderson (Kiki Jerome, GH) submitted another excellent performance where Kiki realized Michael was breaking up with her due to what he felt was her disloyalty. Hunter Haley King was excellent as always as Summer Newman on Y&R when she told Nick that although she was relieved and happy Nick was still her dad, she had also grown to love Jack as a father. I was close to picking Camila Banus for her portrayal of Gabriela Hernandez on Days when Gabi sobbed and talked of how she had killed Nick Fallon. Gabi showed true remorse, since she believed he still had "good" in him.
My pick for Young Actress this year goes to Haley Pullos as Molly Lansing Davis on GH. After Molly realized her father, Ric, was dead, she pleaded with her mother to let her say one last goodbye to him. Haley had me teary-eyed when she cried out for her daddy. Ms. Pullos poured all her heart and emotion into that scene, which is what led to my selection.
Who will win: Haley Pullos (Molly Lansing Davis, General Hospital)
---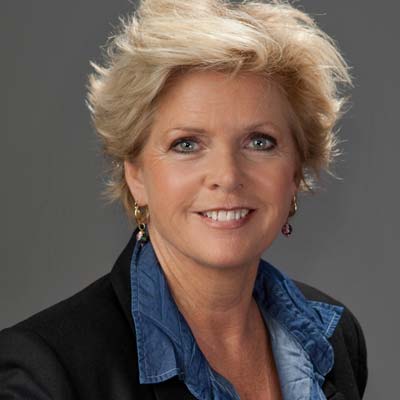 OUTSTANDING GUEST PERFORMER IN A DRAMA SERIES
Meredith Baxter
Maureen Russell
Sally Kellerman (Constance, Y&R) offered a revealing deathbed scene with her supposedly beloved grandson, Gabriel, and Fred Willard (John Forrester, B&B) greeted his brother, Eric, with cheer and laughter on an unexpected visit. General Hospital presented remarkable performances by two powerhouse actresses, Donna Mills and Linda Elena Tovar. Ms. Mills's Madeline Reeves finally admitted to her son, Nathan, that his sister, Nina, was alive. And Rosalie Martinez, as played by Linda Tovar, comforted Michael with her own admissions of guilt due to actions forced upon her by that same Nina.
However, I am looking at the winner to be from The Young and the Restless. Ray Wise brought his own special brand of villainy to Ian Ward when he sneered and laughed as he threatened Nikki. But when I watched Meredith Baxter's Maureen describe to Victoria the night of the fire that had killed her husband, I could almost picture her actually being there because of the way she replayed all the tragic circumstances of that fateful night. Maureen was truly a desperate woman as she threw a very pregnant Victoria in the janitorial closet and locked the door.
Who will win: Meredith Baxter as Maureen (The Young and the Restless)