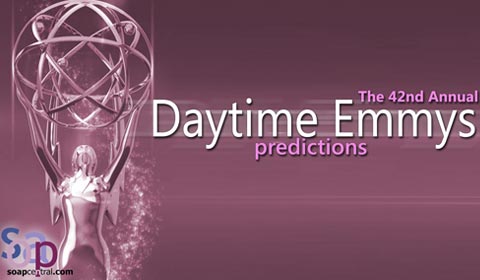 Dan recently celebrated the 20th anniversary of the founding of his web site, Soap Central. He is also the host of the weekly live Internet radio show, Kroll Call. He became hooked on soaps because of All My Children and quickly fell in love with the genre. His work on Soap Central over the past two decades has given him an appreciation for all of the soaps and talented men and women in front of and behind the camera. Dan is also a renowned snacker and supporter of all things Philly, and he takes strange pride in never having been nominated for anything.
▸ Skip ahead to Dan's picks for Drama Series
▸ Skip ahead to Dan's picks for Lead and Actress
▸ Skip ahead to Dan's picks for Supporting Actor and Actress
▸ Skip ahead to Dan's picks for Younger Actor and Actress
▸ Skip ahead to Dan's picks for Guest Performer
---
Previous Predictions
See Dan's predictions from past years
This year, I opted to do something a little different with my picks. I will share my personal thoughts on each of the reels submitted and share who I would have voted for had I been a voter, including a ranking of each nominee in a category. I will also note who I think
voters
will select as the winner, and attempt to explain why I feel that way.
If I was basing my prediction on a body of work -- the entire 2014 calendar -- I would say that The Bold and the Beautiful would be the hands down winner. It was the most consistent show, and I think really benefits from being a half-hour show. I am not, however, supposed to consider that when watching Emmy reels. I am not sure that B&B made the best decision by submitting two episodes that were shot abroad. It does sort of a polite nose-thumbing to say, "Look what we can do!" I think that is brilliant. I am just not sure that the episodes have the same grandeur when they are not part of the entire multi-episode story. But it is really, really hard to deny a busted-up wedding in a far-away land and a helicopter tussle.
Days of our Lives didn't have the strongest of years, but you don't have to be all A-game all the time. You only need to submit two solid episodes. When you have the power of Alison Sweeney and James Scott, and a same-sex wedding, it's kind of hard to go wrong.
For a second year, The Young and the Restless is using Delia's death in its Emmy reels. I am torn between whether that is brilliant -- since it won last year -- or going to the well one-too-many times. "Dead kid" storylines may be way too common for some's liking, but they usually bring home the gold. It's sad, the two reels span the length of a storyline so there is a great cohesiveness in the storytelling process. The emotion is raw and the actors involved were amazing. To be honest, this could be a story that is told every year because the pain of losing a child never goes away. I am pretty sure that voters will select Y&R as the top drama series, but I don't know that it would be my own person first-place selection.
At the time of this writing, I was unable to confirm the second episode that General Hospital submitted. I reserve the right to change these predictions once I get that information.
Who will win: The Young and the Restless
My final rankings: Days of our Lives, The Bold and the Beautiful, The Young and the Restless, General Hospital
---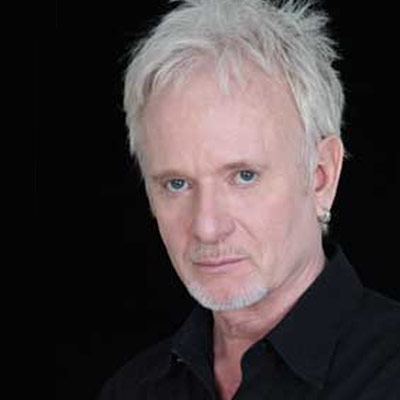 OUTSTANDING LEAD ACTOR
Anthony Geary
Luke Spencer
All four of this year's nominees get great on-screen support from a partner. Two are from love interests, one is from a rival, and the other is from himself.
From 2004 to 2009, this category was dominated by two actors: Anthony Geary and Christian LeBlanc. It's no surprise that they are once again nominated this year.
LeBlanc gets great support from Tracey E. Bregman in his scenes. Whenever another performer is prominent in a reel, there is always the chance that they could detract from the nominee's performance. Bregman is perfect. She is front and center for the first part of the scene, which allows for LeBlanc's performance to slowly build. The shortest of the four reels in this category, LeBlanc fits a lot of emotion into a short period of time.
Jason Thompson should, in my opinion, already have an Emmy on his mantel or bedside table or wherever people keep awards. I am pretty sure that I pick him every year that he is nominated -- or at least every time until this year. You can't go wrong having Emmy darling Kimberly McCullough in your reel. The chemistry between Thompson and McCollough adds bonus points to my score for this reel. There are no over-the-top dramatics in the scene, but we do get some of Thompson's should-be-trademarked-and-insured-for-$10-million teardrops. Thompson brings his A-game to every scene, but the end of the 11-minute reel, to me, feels like it is more McCullough's than Thompson's.
Billy Miller didn't go the share-a-scene-with-a-lover route. He chose scenes in which his alter ego squares off with a rival: the man who killed his fictional daughter. On my unofficial Emmy scorecard, there is a line item for "child drama bonus points." Miller was also wise to submit scenes that he shared with Michael Muhney, who is also a former Emmy nominee. The two played off of each other well, and neither tried to steal the scene from the other. I am not sure that this scene takes me where I needed to be taken. It was a great risk and probably a challenge for Miller to choose to play his character as fighting through his emotions and struggling to not lose control, especially since he was waving a gun around. While nominees' work should never be compared to their previous work, I sometimes do wonder if voters store that information away somewhere in their mind.
Tony Geary appeared in his Emmy reel opposite a seven-time Daytime Emmy winner. If you're going to do that, you have to be a pretty ballsy kind of person. Oh, snap! He appeared opposite himself. Okay, of course I knew that Geary was playing a dual role, but the major accomplishment here is that it didn't feel that way. Geary's submission was tantamount to a soliloquy. Thanks to the magic of technology, he appeared to be on-screen with someone else. Throughout the 12-minute clip, Geary demands attention. You can't look away. Sure, it's a bit soapy at times, but that makes it even more juicy. You do forget that Geary is the only person on-screen. Emmy voters love dual roles, and there is most definitely a column for "evil twin/doppelgänger/ghost bonus points" on my unofficial Emmy card. The only negative for this reel is that it is very soapy -- and a little over-the-top.
Who voters will pick: Anthony Geary
My final rankings: Anthony Geary, Billy Miller, Christian LeBlanc, Jason Thompson
---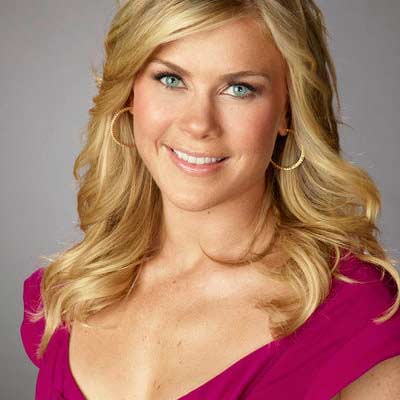 OUTSTANDING LEAD ACTRESS
Alison Sweeney
Samantha Brady
What is a "Lead" Actor or Actress. There's a part of me that think it is a euphemism for "Older Actor/Actress." It seems a lot of 20-to-30something performers don't submit themselves in the Lead categories because they feel like it is reserved for more tenured performers. To me, if your character is driving the bulk of the story, you are a Lead performer.
That is the argument in discussing Peggy McCay's work. She is a well-loved daytime legend. But she was not, in my opinion, a leading performer in 2014. But she earned a nomination in an extremely competitive category, so what do I know? There is no denying that Peggy's star shined brightly in her Emmy reel. As the just-shy-of-five-minute reel starts to unfold, you can't help but wonder what is going on. And then -- boom! -- you get it. And you realize just how magical Peggy's performance is. Would the reel have made the cut if she had opted to submit in the Supporting Actress category? I have no idea. What I do know is that Peggy was wonderful in this clip.
After more than two decades as Sami Brady, Alison Sweeney finally got a much-deserved Emmy nomination. James Scott and Alison sizzle on-screen. They were a big part of DAYS' resurgence in the past few years, and their absence may, sadly, be one of the reasons the show has been struggling of late. At 25 minutes, the reel is almost as long as three of the other five Lead Actress nominees combined. That's either a good thing or a bad thing depending on who you ask. If a reel meanders, it's a bad thing. The only thing that meanders in this reel are the emotions that Alison portrays. Happiness, devastation, anger, regret... there's even a death threat and a confrontation with a home-wrecker for good measure. And then a surprise twist. You know how you can tell when an actor is committed to a scene? Things happen that aren't supposed to happen. Alison tripped over a chair, and James banged his head against the same chair. They were in it to win it, and I have to say that I think Alison won it.
As a soap journalist, I have had the pleasure of chatting with Gina Tognoni outside of a "work" environment. It's one of the great perks. A part of me will always think of her as Kelly Cramer from One Life to Live. She was stellar as Dinah on Guiding Light, even as people initially questioned the wisdom of GL recasting the role she played. I've seen her work. I know what she's capable of. Or I thought I did. This reel made me wonder if I've ever really known Gina. I am not an actor, so I don't know where an actor goes to get the "juice" for an emotionally charged scene. Where she went, I am putting my order in for a grande size. The anger, the feeling of betrayal -- it was mesmerizing for me to watch. With a strong performance from Peter Bergman, I think this reel is really hard to beat.
More than three minutes into Maura West's eight-minute reel, there are a lot of unanswered questions. Who is Morgan to Ava? Why are Sonny and Ava so upset about A.J.? But does it matter to an Emmy voter? It may not matter because the remaining five minutes of the reel are pure gold. Maura West paints Ava as a woman on the edge. She's sad, she's mad, she's evil, she's tormented, she is a woman in need of love. Maura West was sensational as Carly on As the World Turns, then woefully mistreated as Diane on The Young and the Restless. As Ava, Maura has shown why Y&R's loss is every GH fan's gain.
Who doesn't love a good altar-jilting? I mean, other than the person getting jilted, I suppose. There is a lot of exposition in the reel -- a lot of telling what happened rather than showing things happen. There is something wonderfully delicious about watching Laura Wright go toe-to-toe with Roger Howarth, but I can't figure out if voters might be more focused on Howarth than Wright in the scenes. In the course of the reel, Wright had the opportunity to show bits and pieces of all the things that made her an Emmy winner. I just think that, selfishly, I wanted to see more of Laura. If wanting more of her is wrong, um, I don't wanna be Wright.
Who voters will pick: Alison Sweeney
My final rankings: Gina Tognoni, Alison Sweeney, Maura West, Peggy McCay, Laura Wright
---
CLICK FOR DAN'S PICKS FOR SUPPORTING ACTOR/ACTRESS
CLICK TO DAN'S PICKS FOR YOUNGER ACTOR/ACTRESS AND GUEST PERFORMER