INTERVIEW: Daytime stars debate what distinguishes a Lead from a Supporting Actor or Actress in the race for Emmys
Have you ever wondered why a particular daytime actor or actress lands in the Outstanding Supporting Actor/Actress category at Emmy time rather than in the Outstanding Lead Actor/Actress category? You're not alone, because even the stars themselves are often confused as to why some names end up in certain categories and some names end up in others. With this year's Daytime Emmy Awards less than a month away, Soap Central went to some of the biggest stars from The Bold and the Beautiful, The Young and the Restless, and Days of our Lives to find out what they think differentiates Lead and Supporting performers.
Question: When it comes to submitting your name for an Emmy, what makes you decide whether to submit yourself in the Lead category versus the Supporting category?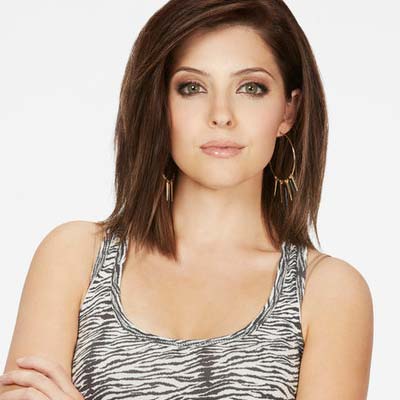 Jen Lilley (Theresa Donovan, DAYS)
"I asked the writers this very question. I went up one time, and I said, 'Um, what do you submit for?' And they said if the story revolves around you, you submit for Lead. And if it does not, you submit for Supporting. And apparently, that is the political answer!"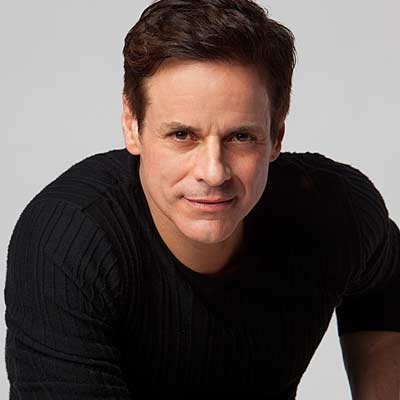 Christian LeBlanc (Michael Baldwin, Y&R)
"On our show, it's totally to your discretion. The difference is a Lead Actor will have probably much more material to choose from. If you want to play with the big boys, it's very scary. I went in there thinking I wouldn't win, the first time I won. Because there's Tony Geary [ex-Luke Spencer, General Hospital] and there's Peter Bergman [Jack Abbott, Y&R], there's all these people, legends. But I knew I'd done some of the best work I'd ever done, and I thought, 'If I don't go now...So why not.' It's a game. At the end of the day, I remember so clearly, two little kids were nominated. One was told, and this is true, 'You're just picking up an award for the show, a collective for the people you work with, and you're being picked to represent them and that show.' The other kid was told that he was going to win or lose tonight. One cried like a baby, and the other went up there and was so calm. And really, it's the right thing to think. If you get it, it's an amazing thing...but at the same time, it's a game, and you want to be competitive, and you want to be passionate. We're greedy for awards. We all want to do our best and a chance to do our best."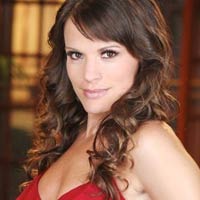 Melissa Claire Egan (Chelsea Newman, Y&R)
"That's a really good question. It's difficult, because they let us decide, which is lovely but also can be like, 'Uh, I don't really know!' [Laughs] But someone brought it my attention, if you count your episodes, if you have the highest episode count, then you're a Lead. And I thought that's something interesting, because I had never thought about it that way, and maybe I should have done that. But I don't know -- everyone does it in their own way and in their own time. [When I was on] All My Children, I never considered myself as a lead, but if you think about the episode counts, it makes sense that I was!"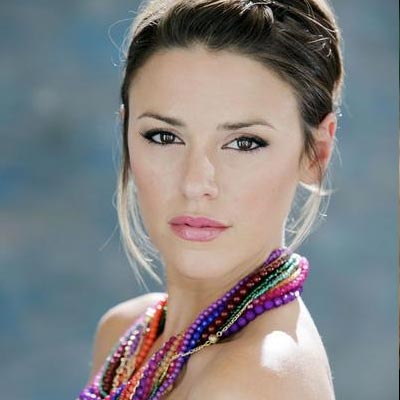 Elizabeth Hendrickson (ex-Chloe Mitchell, Y&R)
"I feel that the lines are blurred....We have different terms for it, like A storyline, B storyline. I always kind of knew that [I was] Supporting; I've never been in the Lead category. I also feel I'm a little bit too young for Lead. Sometimes I think the age thing can play a factor, but then sometimes not, because sometimes I've been up against people in their 50s and 60s. So I don't know; I think the show should choose it, because sometimes I know that people can be Leading Actress, but they'll go as Supporting, and it's not really a fair competition."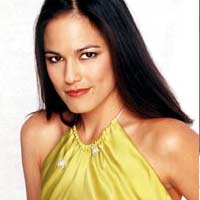 Terri Ivens (ex-Simone Torres, All My Children; Orchid, The Bay)
"In daytime dramas, basically everybody is Supporting, because it's a giant ensemble cast. But when they say Lead, it's turned out over the course of the years to be more about age. Leads are your heavy hitters, your Deidre Halls [Marlena Evans, DAYS]. I was on All My Children, so it's your Susan Luccis [ex-Erica Kane], right? And then all of us juniors that are coming up, the next scale, so we go Supporting, because there's no way we're going to win against them! You're like, 'Oh, please!' Because they're icons. So the same thing goes with the guys, with the Peter Bergmans [Jack Abbott, Y&R] and Eric Braedens [Victor Newman, Y&R]. So if you're Eric Martsolf [Brady Black, DAYS], you go Supporting so you can win! So there is that little bit of politics."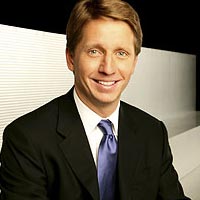 Bradley Bell (B&B executive producer)
"I think it's part frequency, how often they're on-screen. If they're on four or five times a week, they should be a Lead Actor or Actress, and if they're on less than that, maybe not. But it's also the material. If they spend a lot of their scenes supporting someone else's story, then that would make them supporting. So I think it's the material and the frequency."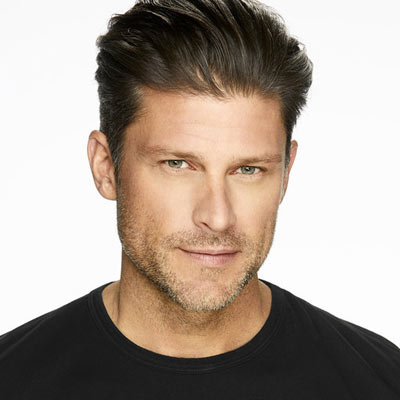 Greg Vaughan (ex-Eric Brady, DAYS; ex-Lucky Spencer, General Hospital)
"It's politics. It's all politics. I think there's always going to be a fault in the system, which is why I don't really believe in it. I don't think it's perfect. However, everybody is very fortunate to be able to be submitted and to be prenominated and to be nominated. I think it's special, especially in the medium that we're in. The talent pool is so large that I think it's a tremendous opportunity for those that do get to that point."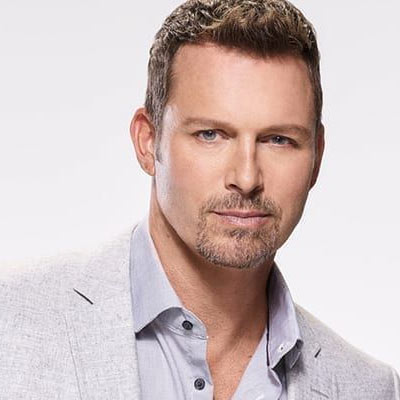 Eric Martsolf (Brady Black, DAYS)
"I'm really glad you asked that question. It's an important question, and I may be out of line saying this, but I'm going to say some controversial things now: I don't think there are Lead Actors in soaps. I think there are Supporting actors across the board. Soap opera has always been a story about several sub-stories creating one big show. If one actor believes that they are worth more than the other, I don't see that as a soap opera. I see that as a monologue, I see that as a one-man or a one-woman show. At least at Days of our Lives, I think the feeling we all have right now is we're all in this together and not one storyline can carry a show. It takes five, six, seven storylines to make a show interesting. One demographic will not carry a show. You've got to grab people from all parts of the world, of society. So I pride myself by being in the Supporting actor category, because to me personally, I think that's the only category there is in our genre."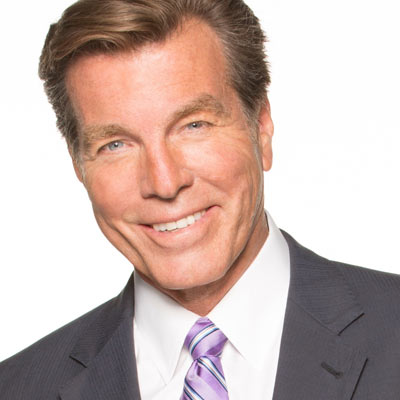 Peter Bergman (Jack Abbott, Y&R)
"Well, you know, the actors decide for themselves, and many times I have seen actors who I don't believe should be in the Lead category put themselves in one and vice versa, people who are Lead actors who decide to compete in the Supporting category. You know what, they're all competitive."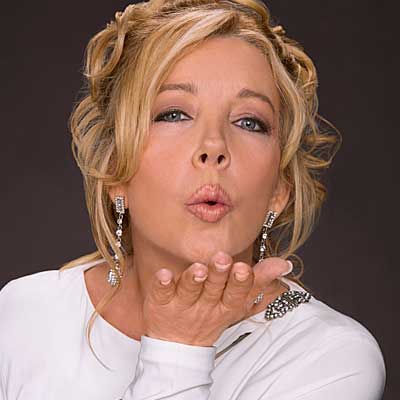 Melody Thomas Scott (Nikki Newman, Y&R)
"I don't know if there's a good answer for that, and I don't really know a lot of the reason that goes into some of those. It's a questionable thing. I suppose it should be whoever is on the screen more, whoever has a more prolific storyline, should probably be in the Lead category. However, very often, people choose to be in Supporting and then they win, so I don't know. I've never won an Emmy, I don't know how to win Emmys, so you're asking the wrong person!"
What do you think distinguishes a Lead Actor or Actress from a Supporting Actor or Actress? We want to hear from you -- and there are many ways you can share your thoughts.