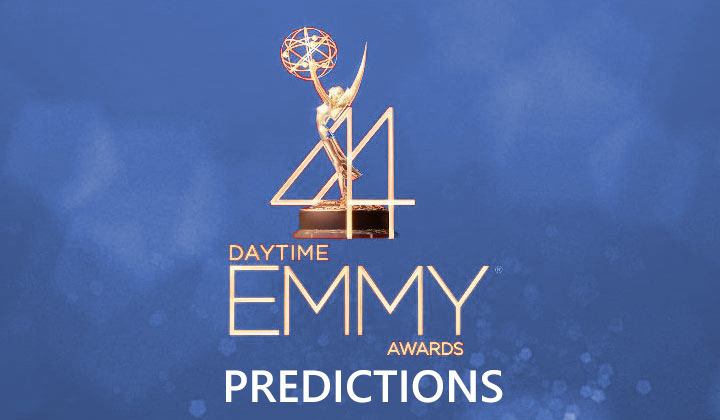 Kambra Clifford is a features editor for Soap Central. She grew up watching All My Children with her mom and sister, which led her to Having It All as a daytime reporter for several outlets. She is a glutton for punishment and is back on the panel of experts for a third year with the clear goal of taking home the top prize -- or at least better her mark of getting one right.
---
Previous Predictions
2016
: 3 for 8
2015
: 1 for 8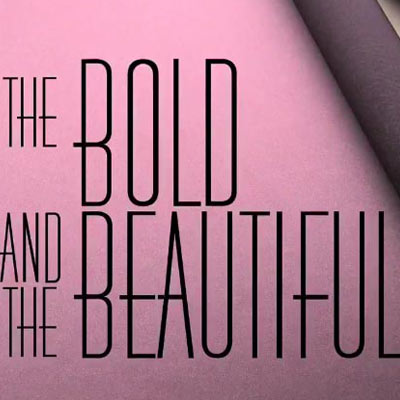 The Bold and the Beautiful
I actually find it rather annoying that the shows usually submit "special" episodes in this category, because the two episodes on the Emmy reel are very rarely an accurate representation of the material viewers see the other 248+ days of the year. But since those are the pieces that are presented, I'll go ahead and play the game.
When it comes to the special and over-the-top episodes presented by each show, I think The Bold and the Beautiful excelled. The show's submission features a glamorous location shoot (score!), a flashy media scene, special guest stars, a bit of comedy, and loads of delicious drama the soap is known for.
Who Will Win: The Bold and the Beautiful
---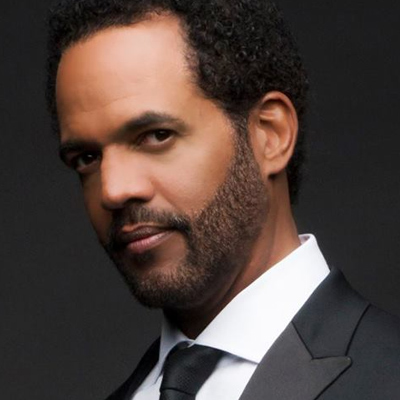 OUTSTANDING LEAD ACTOR
Kristoff St. John
Neil Winters
In my opinion, this category was the most difficult to judge simply because all five men up for an award wowed me in their chosen scenes. Peter Bergman was brilliant in allowing the audience to feel Jack's anger, hurt and disgust. Scott Clifton poured his heart into his scenes, so much so that just when you thought there was no way he could elevate the scenes any further, BAM -- he surprised you by going places you didn't think were possible. Billy Flynn's reel was raw, and he gets kudos for carrying many extremely heavy scenes on his own. And Vincent Irizarry does a stellar job of not only delivering powerful scenes all around, but also being able to show all of Deimos' emotions -- love and excitement about being a dad, hurt over being lied to, anger about Nicole's betrayal -- solely in his eyes. However, Kristoff St. John's reel was truly special. Neil held back his emotions as best he could while saying goodbye to his dying mother, but during those momentarily lapses when a tear or a breath or a cry slipped out -- wow. So powerful. And his cry of "mommy" in the end? My God, it ripped my heart out. The scene was beautiful, and I have no doubt that despite some extremely tough competition, he'll take home the win.
Who will win: Kristoff St. John (Neil Winters, The Young and the Restless)
---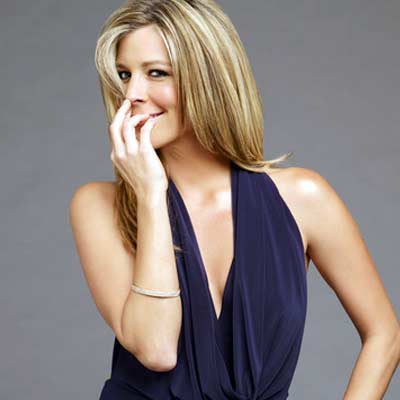 OUTSTANDING LEAD ACTRESS
Laura Wright
Carly Corinthos
They don't lead their respective shows for nothing; all five ladies in this category chose submissions that clearly show why they're soap queens. But of all the powerful reels, Laura Wright's portrayal of a mother grieving her son was the force to be reckoned with. She managed to give it her all in showing Carly's grief and anger without once going over the top. Some of the lines she had to say -- like "a bomb blew him up" -- could have sounded ridiculous, but she delivered them naturally and amazingly. Why? Because she's a bomb-ass actress on her way to another Emmy award.
Who will win: Laura Wright (Carly Corinthos, General Hospital)
---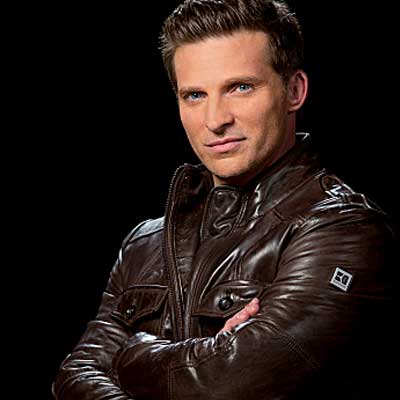 OUTSTANDING SUPPORTING ACTOR
Steve Burton
Dylan McAvoy
My heart would really love to see James Reynolds take home the Emmy this year. I feel like DAYS rarely gives this talented man moments to shine, so I'm thrilled that he finally had some strong material to work with and was able to show what a beautiful performer he truly is. However, I get the feeling that Steve Burton will be the one to take home the statue. His emotional scenes reminded me why he is and always will be a fan favorite. The Sully/Christian baby storyline is bound to bring Y&R several Emmys, Burton's being one of them.
Who will win: Steve Burton (Dylan McAvoy, The Young and the Restless)
---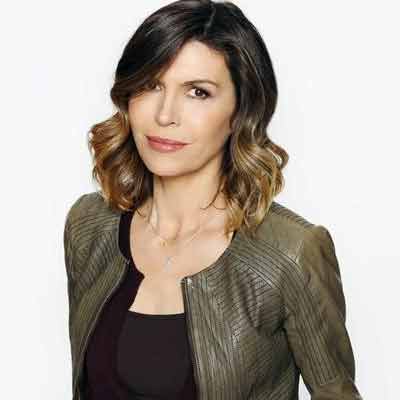 OUTSTANDING SUPPORTING ACTRESS
Finola Hughes
Anna Devane
While I'd love to see Stacy Haiduk win for her very subtle and layered portrayal of a highly disturbed yet vulnerable mental health patient, my gut tells me that Finola Hughes will take home the award. Everything she does is magic, these scenes included. Most of the time, I think unrelated scenes in a reel hurt the person's chance of winning, but somehow, her mix of choices really worked. She managed to show subtle grief, loneliness, and the consequences of dealing with one's own unsavory actions. It was a beautiful reel with an array of emotional moments that never went over the top.
Who will win: Finola Hughes (Anna Devane, General Hospital)
---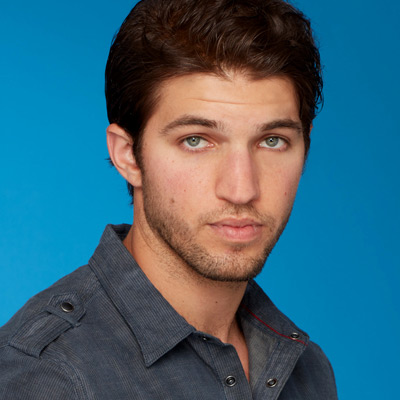 OUTSTANDING YOUNGER ACTOR
Bryan Craig
Morgan Corinthos
No offense to the talented young actors who made it to the official nomination round, but most of the reels in this category left me wanting more. For the most part, the scenes just seemed like any other day. The exception was Bryan Craig's work. Morgan's anger and desperation were so powerful, and the reaction from the actor's talented costars amped up the scenes instead of taking away from Craig's performance (which so often happens when you're working with top-notch leading actors and actresses). Overall, it was a knockout submission that I think will land him his second Emmy award.
Who will win: Bryan Craig (Morgan Corinthos, General Hospital)
---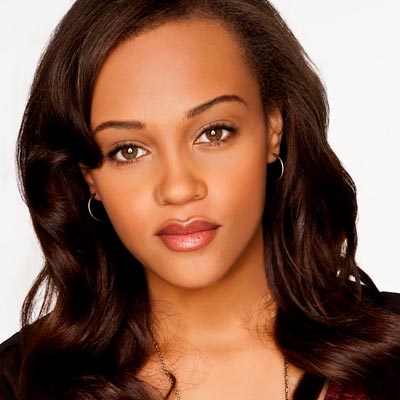 OUTSTANDING YOUNGER ACTRESS
Reign Edwards
Nicole Avant
Being in love with two people at the same time is a classic soap opera storyline, so it's only fitting that I just can't seem to choose between two of the Young Actress reels.
B&B's Reign Edwards did a fantastic job at portraying a strong, independent, and mature woman scorned and broken down by love. And I was really moved by the writing, which had Nicole turning down her ex with beautiful sentiments said to him out of disappointment rather than anger. Edwards' emotion seemed real and effortless, like she was truly in the moment. And she has the benefit of having one complete moment on her reel, which adds to its strength.
That being said, I was also extremely impressed with Alyvia Alyn Lind's reel, especially considering her young age. The scenes dealt with super complicated themes, and she handled them amazingly -- with the confusion real children would likely have in similar situations. Her entire reel had a genuine feel, rather than seeming like a child just spouting lines. Unfortunately, the reel was a bit long, which might end up hurting her in the end.
Who will win: Reign Edwards (Nicole Avant, The Bold and the Beautiful)
---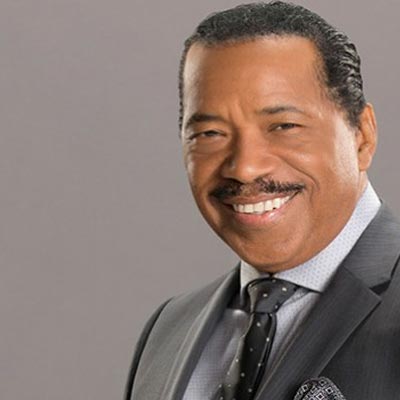 OUTSTANDING GUEST PERFORMER
Nichelle Nichols
Lucinda Winters
You can't go wrong when you share scenes with Kristoff St. John (every actor's dream partner -- and I say that because pretty much every daytime actor I've talked to has said they'd love the chance to work with him), which is why I think Nichelle Nichols will take home the gold. Y&R wrote some damn good material for Neil and his mom, and Nichols delivered in spades.
Who Will Win: Nichelle Nichols (Lucinda Winters, Y&R)
---