After 17 years, this could be the end of the line for Dr. Tony Jones.
Last this fall, General Hospital executive producer Wendy Riche called actor Brad Maule into her office and delivered the bad news - Maule had been downgraded from a contract role to recurring status. In essence, says the actor, he's been "fired."
Maule's situation, however, is quite unique. The actor isn't completely out of the show. Instead, he'll be seen less frequently - though some of the actor's fans complain that he is already seen too infrequently.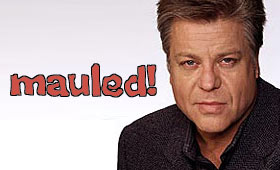 "The character of Tony Jones is firmly rooted into the canvas and to reduce Brad to a walk on role is a slap to the long time viewers who have supported him for years and a BIGGER slap to the actor himself," reads a message posted by a fan on Maule's official web site.
Maule's official web site broke the news of the actor's status change before ABC issued an official comment on the situation. To date, the network has been silent on the news, though a spokesperson has confirmed that the change in contract status will take effect in January 2001.
Additionally, Maule's web site has established a petition to help persuade General Hospital executives to reconsider their decision to bump the actor to recurring status. Though such campaigns have generally had no effect on casting decisions, the fans remain optimistic.