In what can only be called a change of heart, Steve Burton (Jason Morgan) has decided to return to General Hospital.
According to new head writer Michele Val Jean, Jason's return will have a "profound effect" on several Port Charles residents. Val Jean refused to go into any further detail.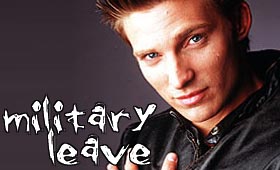 Burton, who left his full-time gig on General Hospital on January 19, 2000, had been on General Hospital for over nine years. It had been Burton's hope to springboard from daytime television to a primetime series, but a series of setbacks put that plan on hold. Semper Fi, a DreamWorks SKG drama about the marines, was to have hit the airwaves in early 2001. According to reports, that project has been shelved indefinitely. Burton does, however, remain in a development deal with DreamWorks through the end of 2001.
Burton was most recently seen on General Hospital in August 2000, when his character returned to Port Charles to tie up some loose ends. His first return date is scheduled for January 29th, just in time for February Sweeps.