Molly Lansing-Davis was upset when Connie Falconeri stole her manuscript for Love in Maine and published it as her own. The book was quite steamy and was changed from Molly's original script. In a move that shattered the so-called fourth wall, the fictional book was released into the real world for fans to enjoy. And now, General Hospital is once again merging fiction and reality.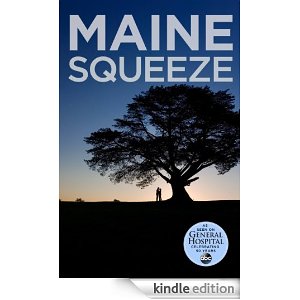 Maine Squeeze will be released on August 13, and with it Molly will finally get her book out on the shelves. The book leaves off where the first one ended, and main characters Maddie Post and Hank Gilberston are getting married. Maddie's rich brother, Jimmy, meets Stephanie, who has been burned in love in the past, prior to the wedding. They see each other again at the wedding, and sparks fly, but the couple is as different as night and day. The story follows this pair through their up-and-down romance.
According to the book jacket, "Molly Lansing-Davis is a high school student, mature and romantic beyond her years. She enjoys being with her friends and sisters, writing, homework, and music."
To order the e-book version of Maine Squeeze, click here. The list price of $3.99 makes it an inexpensive, yet fun summer read.
You can also still order Love In Maine in paperback. For ordering information Click here.