For a first look at Tyler on the set of Pretty Broken, click here.

General Hospital fans who were hoping to see Tyler Christopher back in the role of Nikolas Cassadine may be disappointed to know that his hands may be tied, at least for the next few weeks.
The actor, who has been absent from Port Charles since May and was taken out of the show's opening credits this week, has landed a role in the new film Pretty Broken. And Days of our Lives' Jillian Clare (ex-Abby Deveraux) is the star.
"Pretty Broken is a story about a family trying to keep their head above water while being weighed down with the death of their most beloved family member," states a teaser for the film. "We all cope with grief and despair in different ways; maybe you've experienced this kind of loss or watched helplessly as someone close to you has stumbled through this dance. Pretty Broken follows our heroine, Lindsey Lou, as she tries to learn the steps after the death of her father. We're making this movie as a reminder that no matter how dark life may seem- if you're willing to wait it out- good things will appear on the horizon. Never lose hope and never give up on those you love."
Christopher is said to be playing the role of Jerry Carlyle, a former kids cable access TV show star who's now a self-proclaimed role model for his used car sales team. He uses one-liners and Southern charm to win over the ladies, which may or may not be successful.
Pretty Broken begins shooting this month in Portland, Oregon.
UPDATE (September 12)
Now that filming is underway, we have your first look at Christopher on-set at Pretty Broken. Check 'em out below.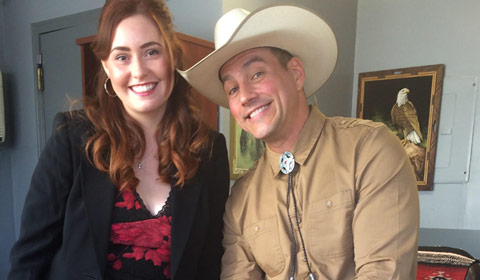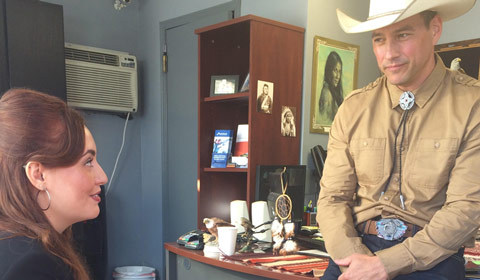 What do you think about the premise for Pretty Broken? Do you think this means Tyler Christopher will never return to GH? We want to hear from you -- and there are many ways you can share your thoughts.