General Hospital Recaps: The week of January 21, 2013 on GH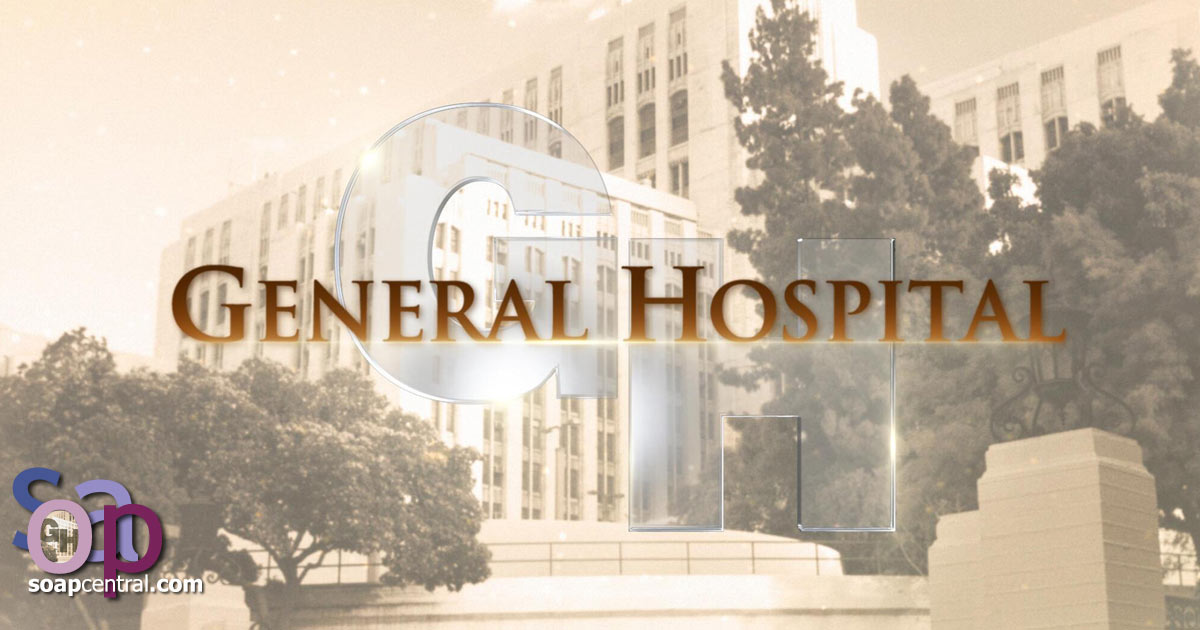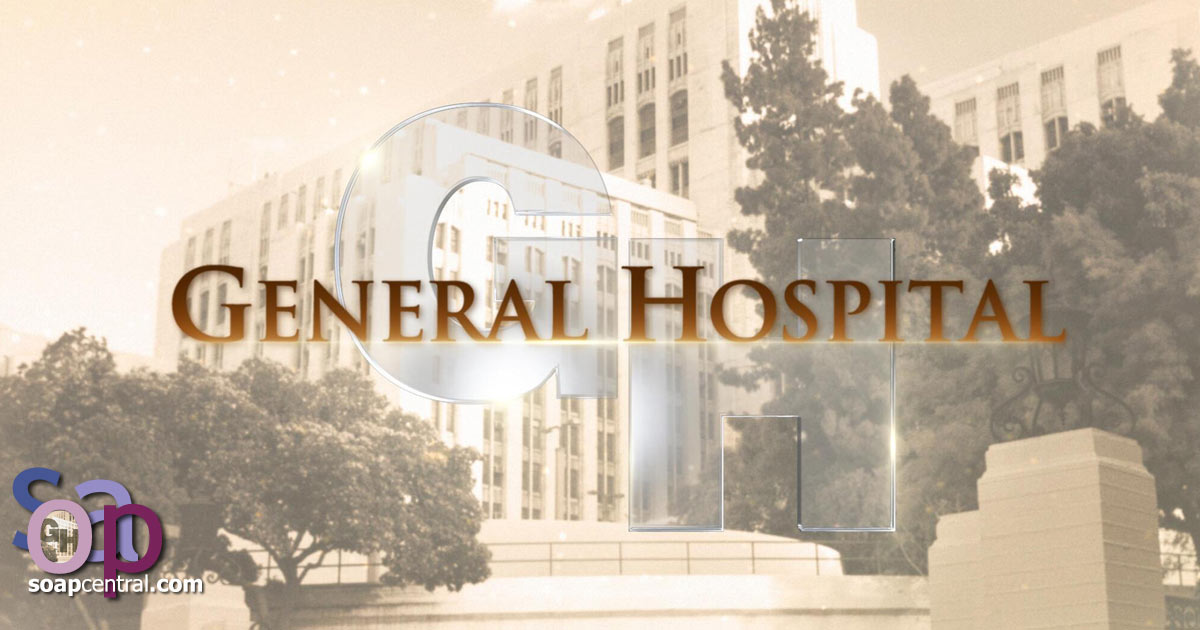 Monday, January 21, 2013
Due to the inauguration of Barack Obama as President of the United States, today's episode of General Hospital was preempted.
There will be no "lost" episodes as a result of this programming change and broadcasting will return to a regular schedule on Tuesday, January 22, picking up where the Friday, January 18 episode concluded.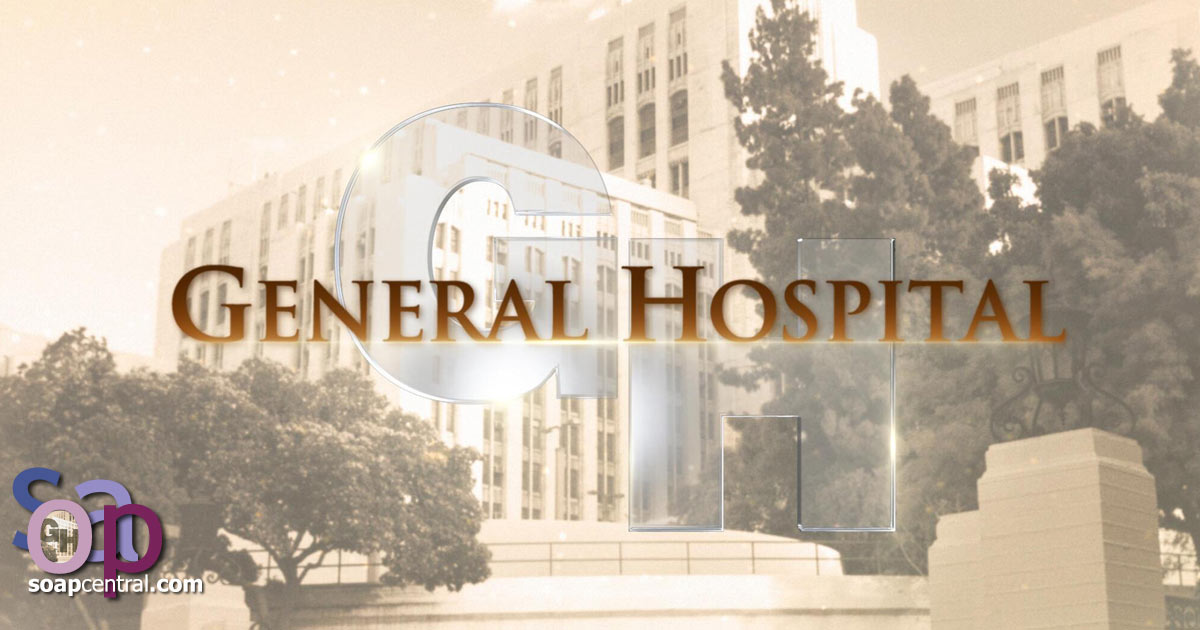 Tuesday, January 22, 2013
In the Turkish prison, the prison official explained that Luke had been shot. Lulu feared the worst until her father entered the room. Luke sported a few bruises, and his arm was in a sling, but he appeared otherwise unharmed. Lulu ran to her father and hugged him as Dante asked what had happened. Luke explained that he had taken a bullet for one of the guards, so he had been sent to the prison's infirmary. Lulu was annoyed that the prison officials hadn't been able to locate Luke sooner, but Dante reminded her that all that mattered was the Luke had been found and that they would soon be able to leave.
The prison official left to fetch some paperwork for Luke to sign, while Luke asked Lulu and Dante about the latest news from Port Charles. Luke was curious if "that kid" was still gestating in Maxie's womb. Lulu smiled and assured her father that the baby was doing great, but admitted that there had been a few scares including on New Year's Eve when Maxie had tripped and fallen. However, Maxie had assured them that the baby was fine. Luke was surprised that Lulu and Dante had left town, but Lulu insisted that they'd had to find Luke.
Later, Lulu was on the phone, booking flights back to Port Charles, while Luke and Dante talked about Anna. Luke felt vindicated because he had been right about Duke, who had turned out to be Faison. Moments later, the prison official returned with the paperwork for Luke's release, which Luke quickly signed. Lulu announced that their flight to the United States had been booked, but she urged her father to show some tact when he returned to Port Charles by not gloating about Duke.
"Just try to be grateful that fake-Duke is not an issue," Lulu advised. "And not competition," Luke added with a smile.
Anna thanked Sonny for meeting her at her office. She explained that she had information about who had been pulling Joe Scully's strings. Sonny was surprised when Anna revealed that Joe had answered to Cesar Faison and that Faison had confessed to killing Jason. Sonny wanted to know where Faison was, so Anna explained that Faison was at a maximum-security facility in Geneva. Anna had wanted Sonny to know what had happened, so that he wouldn't go after the real Duke Lavery.
Sonny appeared confused, so Anna explained that Faison had kept Duke hostage in Switzerland. Sonny thought that everything had worked out well for Anna, since she had the real Duke back, but Anna explained that it wasn't that simple. Anna confessed that it felt like a bad dream that she couldn't wake up from; she was especially frustrated that she hadn't seen through Faison's act. However, Duke had paid the highest price because he wanted to reconnect with her, but Anna was having a difficult time doing that because she couldn't separate Duke from Faison.
Anna suddenly wondered why she was talking to Sonny about it, but Sonny admitted that he was in a unique position to understand what she was going through because he saw Kate every time he looked at Connie. Anna revealed that she had read about the accident, Johnny's confession, and Trey's passing. She wondered how Kristina was holding up, so Sonny assured Anna that he was more concerned about Connie. According to Sonny, Trey's death had hit Connie hard because she had carried a lot of guilt about everything that had happened to Trey.
Anna wondered if Sonny had started to develop feelings for Connie. Sonny assured Anna that Connie was still Connie "through-and-through," but Connie seemed a little more vulnerable and human. Anna pressed for an answer about Sonny's feelings for Connie, so he admitted that he loved Kate. Anna argued that Kate and Connie were essentially the same person, but Sonny disagreed and pointed out that Kate had been the one that he had proposed to.
Sonny hoped that flirting with Connie would get Connie to lower her guard, so Kate might emerge. Anna was curious how Connie felt about Sonny, and he admitted that Connie hadn't pushed him away yet. However, getting involved with Connie would feel like he was cheating on Kate. Anna admitted that she was in a similar situation with Duke. However, she pointed out that they had gotten off track. Anna told him that she had let Sam know about Faison's confession, so Sam could take the necessary steps to have Jason declared dead.
Anna offered Sonny her condolences, and Sonny thanked her. After Sonny left, Anna's cell phone rang. It was Duke, but she let the call go to voicemail.
At the Floating Rib, Mac and Felicia told Duke that Lucy had been sent to Ferncliff for a psychiatric evaluation. Mac explained that Lucy had started to scream and attack John when she had seen John in the courtroom. Felicia felt bad for Lucy and for Duke. Duke seemed surprised that she was worried about him, so Felicia admitted that she could sense that something was troubling Duke. "Anna," Duke admitted. Duke explained that thoughts of Anna had kept him alive during his two decades of captivity.
According to Duke, he had heard Anna's voice urging him to return to her during the difficult years. Duke acknowledged that intellectually he knew that Anna wouldn't wait for him because he was presumed dead, but Mac realized that emotionally it had been a different story for Duke. Duke admitted that he had always hoped to be reunited with Anna, so he was grateful to John McBain and Robert Scorpio for helping to make that happen. Duke was curious how Mac's brother was doing, so Mac revealed that there hadn't been any change in Robert's condition. Duke felt bad for Mac, but Felicia insisted that Duke had nothing to be sorry for because Faison had tried to steal so much from Duke. Duke feared that Faison might have succeeded.
Duke realized that it was unreasonable for him to expect things to be the same with Anna after two decades apart, but he hadn't anticipated that Anna would recoil from him whenever he touched her. Felicia was certain that Duke had exaggerated Anna's reaction, but Duke assured her that it was true. Mac advised Duke to give it some time, but Duke explained that Faison's specter loomed large because Anna saw Faison whenever she looked at Duke. Felicia assured Duke that it wouldn't last; however, Duke didn't know what to expect because there was another man who stood in the way.
Felicia reminded Duke that Faison couldn't hurt them, so Duke explained that he had been referring to Luke. Felicia and Mac conceded that Anna and Luke had been involved prior to Faison's arrival and that they had lived together for a time, but Duke was the man that Anna had loved and married. Mac pointed out that Mac and Felicia had found their way back to each other. Duke was happy for Mac and Felicia, but he explained that Anna didn't just see Duke when she looked at him.
Later, Duke called Anna, but Anna's voicemail picked up. Mac encouraged Duke to keep trying, so Felicia assured Duke that she and Mac were there for him. Duke explained that he didn't want to pressure Anna. Mac insisted that Felicia was a relationship guru, but Felicia explained that she had simply learned from her mistakes, so she advised Duke to be honest with the person that he cared about.
Later, Mac wondered if Felicia was concerned about Maxie. Felicia was frustrated because she hadn't been able to support her daughter as she should have. Mac insisted that Felicia had been sick and then pointed out that Maxie was only in the early stage of pregnancy. Felicia revealed that she had invited Maxie to go shopping for maternity clothes, but Maxie had been avoiding Felicia since the start of the new year. Mac suggested that Maxie had a lot going on, but Felicia feared that Maxie was hiding something from them.
Mac advised Felicia to give Maxie some space. Felicia agreed that Mac was probably right because Maxie was dealing with hormonal changes. "And the fear that she's going to give birth to a dog," Mac added. Mac and Felicia chuckled.
In Anna's office, Anna looked at her cell phone, but decided not to return Duke's phone call. Moments later, Luke entered her office. Anna ran into his arms, hugged him, and admitted that she had been worried about him. Luke was curious how Robert was doing, so Anna told him that Dr. Obrecht had been responsible for Robert's coma. Luke was curious what Anna had been doing at the clinic in Switzerland. "Rescuing me," Duke answered from the doorway.
At the penthouse, Connie called out to Sonny. When Connie entered the living room, Olivia emerged from the kitchen to explain that Sonny had left for an appointment, but he would return. Connie promised not to skip bail, so Olivia was free to leave. Olivia assured Connie that she was not there as a guard. According to Olivia, Sonny hadn't wanted Connie to wake up alone because he had been concerned about Connie. Olivia offered to fetch Connie something to eat from the refrigerator that Olivia had stocked, but Connie insisted that she was fine and could take care of herself.
Olivia doubted that Connie was fine, since Connie had just lost her son. Olivia couldn't imagine that kind of loss. Connie agreed, since Olivia still had Dante and a family, while Connie had no one. Olivia disagreed; Connie had Olivia. Connie was surprised because she had thought that Olivia had been "Team Kate."
Olivia conceded that she had learned to love Kate, but Olivia had missed the person that Kate had been growing up. Olivia realized that Connie wasn't that girl, either, but Connie was more like the cousin that Olivia had had grown up with than Kate ever could be. Olivia confessed that when she looked at Connie, she saw the same teenage troublemaker and spitfire who had practiced dancing with Olivia on the apartment rooftop for their dates. Olivia recalled that they had promised to dance at each other's weddings. Connie apologized and explained that there hadn't been a dance floor at the courthouse when she had married Johnny.
Olivia explained that there would be another opportunity, so she showed Connie her engagement ring. Connie squealed with delight and hugged Olivia, but then quickly pulled away and sat down on the sofa. Connie insisted that the hug hadn't meant anything, so Olivia assured Connie that she understood. Connie realized that Olivia thought that Connie was crazy, but Olivia reminded Connie that it was a family trait because Olivia had visions. Connie relaxed and returned Olivia's smile.
Connie was curious how long Olivia intended to stay, so Olivia explained that she was waiting for Sonny. Connie was surprised because she hadn't expected Sonny to return even though he had been by her side at the hospital when Trey had passed away and had taken her home afterwards. "Mother of God," Olivia said. "Do you have feelings for Sonny?" Olivia asked.
Connie admitted that she didn't hate Sonny as much as she had before, but she wasn't an idiot. Connie realized that Sonny was only interested in finding a way to reach Kate. Olivia disagreed, but Connie changed the subject by asking Olivia to fix something to eat.
Later, Olivia insisted that Connie cha-cha with her, so Connie relented. The ladies were laughing when Sonny walked in and asked if he had missed something. Olivia chuckled as she answered, "No," and then announced that she had to meet Steve at the hospital.
After Olivia left, Connie became quiet. Sonny wondered if she needed anything. Connie was curious why he was being so nice to her. Sonny reminded her that she'd had a rough time, which he could sympathize with. Sonny confessed that he had been worried about what would happen between Connie and Olivia, so Connie admitted that they had talked. Sonny was curious what they had talked about. "You," Connie answered.
In Ellie's hospital room, Ellie showed Spinelli that she could wiggle her toes. Ellie was excited because it meant that she wasn't paralyzed. Spinelli was thrilled for her, so he hugged her and then decided to fetch a doctor. Spinelli made it as far as the door when Steve entered the room. Spinelli and Ellie shared the good news with Steve, so Steve checked Ellie's reflexes and quickly confirmed that Ellie appeared to have regained feeling and mobility in her feet.
However, Steve cautioned Ellie that she would have a long recovery ahead of her. After Steve left, Ellie confessed that she was grateful that Spinelli had been by her side; she had no idea what she would have done without him. She assured Spinelli that she was so happy that she wasn't even upset that he had crushed her new DVD during his enthusiasm. Spinelli decided to get another copy of the movie, but Ellie wanted him to stay. Spinelli agreed and kissed her.
Later, Steve returned to Ellie's hospital room to discuss Ellie's future treatment and to schedule a complete exam before arranging for Ellie to begin physical therapy. Spinelli wanted to buy some champagne to celebrate, but Steve advised against it because they needed Ellie's senses to be sharp. Ellie explained that she was more in the mood for ice cream anyway, so Spinelli left to get some ice cream.
In an examination room, Maxie was eager to know if Britt could implant Lulu and Dante's extra embryo. Britt explained that it wasn't possible because Maxie was pregnant. Maxie appeared momentarily confused and then assumed that she was still pregnant. "Not still," Britt replied. "You're pregnant again," Britt clarified. Maxie insisted that it wasn't possible, but Britt pointed out that clearly Maxie had gotten pregnant the old-fashioned way by having intercourse.
Maxie suddenly recalled her one-night stand with Spinelli on New Year's Eve. "Oh, my God. Spinelli," Maxie said in stunned disbelief. Maxie explained that she had slept with Spinelli when it had appeared that Spinelli and Ellie were over. Maxie had thought that a reconciliation with Spinelli had been possible, but she had been wrong. Maxie realized that the baby was Spinelli's, but she had no idea what to do because Spinelli wanted to be with Ellie, not Maxie.
Britt confessed that she had seen men who had been over the moon when they had found out that they were going to be a father, even when they hadn't expected it, so perhaps Spinelli would have a change of heart when he found out that Maxie was carrying his child. Maxie didn't want Spinelli to marry her out of a sense of obligation. Maxie cared about Spinelli, but she was confused, so she asked what Britt would do. Britt admitted that she would tell the father, no matter who he was. Britt was curious if Maxie knew where Spinelli was, so Maxie explained that he was probably at the hospital because he hadn't left Ellie's side since Ellie's accident.
Britt conceded that it was horrible that Ellie had been in an accident, but it wouldn't change her resolve to tell the father of her baby the truth. "Then I guess that's what I'm going to do," Maxie decided. A short time later, Maxie bumped into Spinelli. Spinelli revealed that he had news to share. "So do I," Maxie replied.
Maxie suggested that they sit down, but Spinelli explained that he didn't have time. He confessed that he had to pick up a "celebratory confection" because Ellie had regained feeling and mobility in her feet. Maxie was happy that Ellie would walk again, so Spinelli confessed that he felt closer to Ellie than he had before. He explained that it wasn't because he had gotten over Maxie, but rather because of Ellie and who he and Ellie were as a couple. Spinelli recalled that Maxie had wanted to tell him something, but Maxie brushed it off.
Meanwhile, Olivia spotted Steve, so she approached him and greeted him with a hug. Olivia confessed that she'd had a good visit with Connie and then noticed that Steve seemed in high spirits. Steve admitted that he had delivered some good news to a patient. Moments later, Dante and Lulu exited the elevator. Olivia and Steve greeted the young couple, so Lulu revealed that their trip had been a success because Luke was back home where he belonged.
Britt spotted Maxie, so she asked if Maxie had told Spinelli about the pregnancy. Maxie confessed that she couldn't tell him, so Britt pointed out that they had to move forward. Britt reminded Maxie that the pregnancy meant that carrying a baby for Dante and Lulu wasn't an option. Maxie felt terrible because she hadn't considered how her pregnancy would impact Dante and Lulu. Britt advised Maxie to take some time to think things over, but not too long, because decisions had to be made.
Britt suggested that Maxie figure out what she was going to tell Dante and Lulu. "Tell Dante and Lulu what?" Lulu asked as Lulu and Dante walked up.
In Ellie's hospital room, Spinelli admitted that he had bumped into Maxie. Ellie's smile faltered, but she quickly recovered because Spinelli had repeatedly assured her that Spinelli and Maxie were only friends. Ellie was relieved that she and Spinelli no longer had any secrets between them. "That's not entirely accurate," Spinelli confessed. Spinelli decided to be completely honest with Ellie as they moved forward, so he confessed that he had slept with Maxie on New Year's Eve.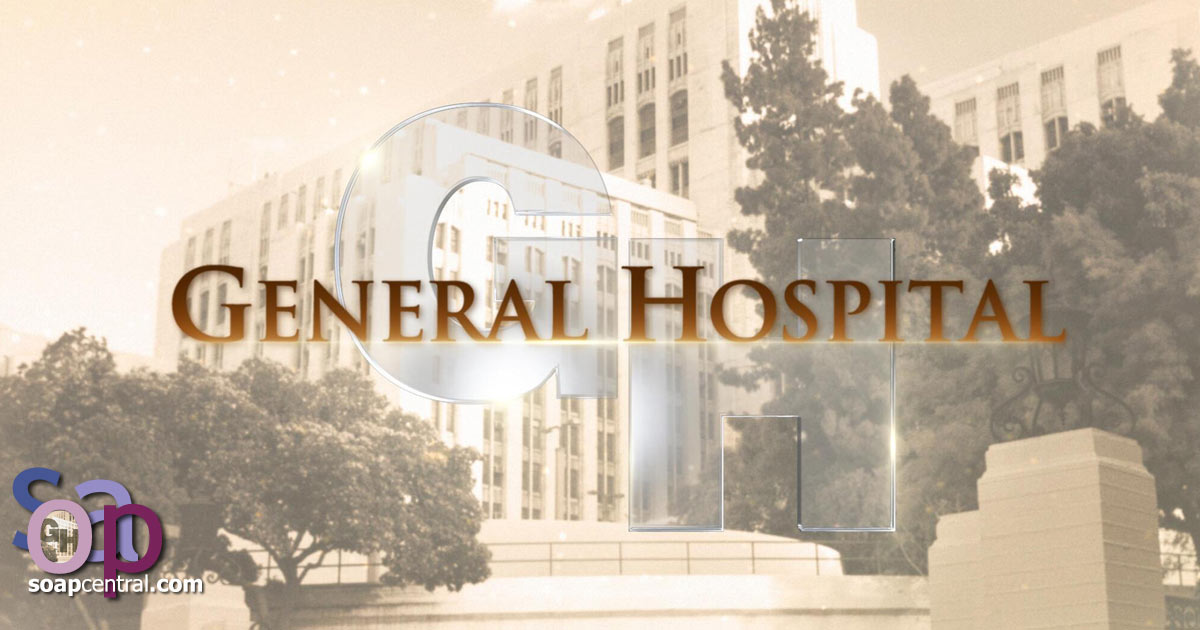 Wednesday, January 23, 2013
At the penthouse, Sonny explained that he had been reluctant to leave Connie alone because he empathized with what she had been through with Trey. However, he had also been worried about what would happen during Connie and Olivia's visit. Connie smiled as she grudgingly admitted that it had been a "decent" visit. Sonny was curious what Connie and Olivia had talked about. "You," Connie replied.
"You and me," Connie clarified. Sonny was surprised, so Connie admitted that he was a hard man to figure out. She pointed out that one minute, Sonny treated her horribly, and then the next minute, he was supportive. Connie couldn't understand why Sonny had been in her corner during Trey's final hours. Sonny wondered if it was because he had treated her like a human being.
Connie insisted that she owed Sonny, but he disagreed. Connie argued that Sonny hadn't been obligated to help her, so she wanted to thank him. Sonny insisted that it wasn't necessary. Connie's temper flared because he refused to make it easy. Sonny immediately backed down as her eyes filled with tears, and she once again thanked him for all that he had done for her during the ordeal with Trey.
Sonny seemed uncomfortable with the gratitude, so he decided to check on Kristina. "All right Sonny, just walk away," Connie snapped. Connie realized that he thought that she was poison and that he couldn't look at her without wanting Kate back. Sonny denied it, but Connie didn't believe him. Sonny conceded that he did want Kate to return, but he also appreciated that Connie had been through a lot with Trey's passing.
Sonny explained that when a loved one disappeared, like Kate had, the love didn't simply go away. Sonny admitted that it hurt seeing Connie, knowing that Kate was out of reach. Connie tried to hide her disappointment and hurt behind anger by ordering Sonny to leave, so Sonny was curious why they couldn't try to be friends.
In Anna's office, Anna explained that Robert was in a coma, prompting Luke to wonder what Robert and Anna had been doing in Switzerland. "Rescuing me," Duke answered from the doorway. Luke assumed that Duke was Faison, so he started to go after Duke, but Anna stopped Luke by explaining that Faison was in a maximum-security prison in Geneva. Luke appeared confused, so Anna explained that the man before him was the real Duke Lavery.
Luke wondered how Anna could be certain of that. Anna and Duke filled Luke in on how Faison had tracked Duke down to a Turkish prison. Duke admitted that he had been initially grateful for Faison's help because Duke had been in bad shape and in need of medical attention. However, Duke had quickly realized that there had been a high price to pay for his salvation. Anna shared the details about how Faison had managed to pass himself off as Duke. Duke added that he had fed Faison some false memories in an effort to alert Anna, but Faison had been obsessed and determined to take Duke's place in Anna's life.
Anna admitted that she had been vulnerable to Faison's manipulation because she had wanted to believe him, but Luke insisted that Anna couldn't have known. Anna disagreed; Luke had seen through Faison's deception. Duke took the opportunity to thank Luke for questioning Faison's story because Duke knew that Luke's suspicions had ultimately led to Duke's rescue. Luke regretted that he hadn't been in Switzerland when Faison had been unmasked. However, Luke made it clear that saving Duke had never entered Luke's mind; Duke hadn't even been a part of the equation.
Anna was taken aback by Luke's attitude and demanded to know what Luke was doing. She insisted that Duke hadn't done anything wrong. Luke disagreed and asked if Duke was still in love with Anna. Duke freely admitted that he was and confessed that the thought of her had kept Duke alive. "Well, you're not the only one," Luke replied.
Luke claimed that he had thought of Anna while languishing in the Turkish prison because Luke was in love with Anna too. Anna appeared uncomfortable with the direction of the conversation, especially when Luke claimed that Luke and Duke would remain adversaries until Anna chose which man she wanted to be with. Luke and Duke looked at her expectantly, but Anna didn't appreciate being put on the spot.
Luke invited Anna to return to the hotel with him to talk, so Anna reminded him that she had moved out. Luke insisted that they would have worked things out if it hadn't been for Faison because Robert had forgiven Luke for lying about Ethan. Anna argued that too much had happened, but Luke was certain that he and Anna had been on the brink of something real. Luke dared her to deny that what they had shared had counted for something, so Anna conceded that she had a lot to think about.
Duke suggested that he and Luke give Anna some space. Luke told Anna that the ball was in her court and left. Afterwards, Anna admitted that she didn't know where she and Luke stood. Duke promised not to pressure Anna, but he assured her that he loved her.
At Kelly's, Patrick and Emma were seated at a table, talking about school, when Sabrina entered. Emma ran to Sabrina and hugged her. Sabrina returned the warm greeting as Patrick looked on. Emma confessed that she had missed Sabrina, and wondered when Sabrina would babysit. Sabrina realized that Patrick hadn't told Emma about Sabrina's decision. Emma wanted to know what was going on, so Patrick explained that Sabrina couldn't babysit anymore because Sabrina was busy studying for her nurses' exam.
Emma was disappointed and reminded Sabrina that Sabrina had promised that they could work on the Nurses Ball together. Sabrina assured Emma that Emma would be a part of the ball because the event honored Emma's mother. Emma smiled and asked if Patrick, Emma, and Sabrina would be in a skit together. Sabrina smiled awkwardly as she explained that she would be busy making certain that everything ran smoothly, but she promised that Patrick and Emma could perform together. Sabrina also pointed out that Patrick and Emma would be the guests of honor.
Patrick assured Emma that they would work out the details. Sabrina excused herself to fetch her takeout order, so she hugged Emma and admitted that she missed the little girl. After Sabrina walked to the counter, Patrick suggested that Emma finish the ice cream. Emma insisted that she wanted Sabrina to be her babysitter. Patrick explained that Sabrina needed time to study, so they couldn't expect Sabrina to take care of them and forget about her nursing career. Emma promised to be quiet when Sabrina watched her so that Sabrina could study.
Meanwhile, Sabrina sat at the counter, listening to Patrick and Emma's conversation as she fought back tears. Patrick promised to find Emma a great babysitter and then suggested that they might not need one as often because Emma could join Patrick and Britt on some of their outings. Emma grimaced because she didn't like Britt. Patrick was surprised, so Emma explained that Britt was mean. Patrick asked Emma to give Britt a chance, but Emma refused to consider it because she didn't want Britt to be her new mommy.
Patrick was startled by Emma's suggestion. He made it clear that he had never said that Britt would be Emma's mother. Emma reminded her father that her mother was in heaven, but if she had to have a new mother then she wanted her to be Sabrina. Emma ran over to Sabrina and wrapped her arms around her as she once again insisted that she wanted Sabrina to be her new mother. Sabrina gently explained that she wasn't going anywhere and suggested that perhaps Elizabeth could stop by the nursing station with Emma for visits.
Emma wanted Sabrina to visit at the house, but Patrick warned Emma to drop the matter. He ordered his daughter to return to the table. Initially, Emma refused, but Patrick stood firm, so Emma reluctantly complied with her father's demand. Patrick apologized to Sabrina for Emma's outburst, but Sabrina assured him that it was okay. She appreciated that even good little girls like Emma occasionally held meltdowns.
At the nurses' station, Dante and Lulu overheard Britt advise Maxie to tell Dante and Lulu the news. Lulu was curious what Britt had been talking about. Maxie was surprised to see Dante and Lulu, so she quickly changed the subject by asking if they had found Luke. Lulu revealed that Luke had been shot in the arm during a riot at the Turkish prison, so they had wanted Luke to be checked out at General Hospital. However, Luke had been determined to see Anna.
Lulu returned to the topic of Maxie and Britt's conversation because Lulu was worried about the baby. Maxie assured Lulu that the baby was fine and once again tried to change the subject. Lulu became concerned about Maxie's "weird" behavior. Olivia and Steve had walked up, so Lulu asked Olivia if Maxie had been telling the truth about the baby. Maxie was offended that Lulu would ask Olivia to use her psychic abilities on Maxie.
Steve suggested that Lulu simply ask Britt, since Britt was the doctor. Maxie shot Britt a pointed look, so Britt carefully assured Lulu that the baby that Maxie was carrying was fine. Maxie relaxed and asked Lulu to take a step back. Lulu apologized, but she had to rely on Maxie and Britt for updates on the baby. Dante reminded Maxie that Maxie had wanted to tell Dante and Lulu something before they had left.
Britt immediately intervened by claiming that she and Maxie had been discussing Maxie's latest blood work. Britt had decided to increase Maxie's folic acid, so Lulu wondered if Britt had intended to let Lulu know. Dante thought that Lulu should back off, but Britt assured Lulu that she would have kept Lulu abreast of everything concerning the baby. "Mother of God, not you again," Olivia suddenly shouted as she glared at the puppy in Maxie's arms. Olivia warned the puppy to stay away from Maxie.
Dante and Steve realized that Olivia had had another vision, so Lulu told Britt about the puppy that Olivia kept seeing. Britt couldn't believe that anyone took the visions seriously. Lulu argued that Olivia's premonitions were accurate, so Lulu was a little freaked out. Steve and Dante asked for details about the puppy that Olivia had seen in the visions. Olivia explained that it resembled a wild cub, like a wolf puppy. "A jackal," Maxie whispered to herself, as the significance of Olivia's visions hit her.
"That explains it," Maxie said, prompting Steve to question what Maxie was talking about. Maxie managed to deflect the question by suggesting that they focus on the good stuff. Maxie thought that they all needed a break. Dante agreed, so Dante dragged Lulu away. After Steve and Olivia left, Britt wondered if Maxie intended to pass the baby off as Dante and Lulu's child. Maxie insisted that it would be for the best, so she didn't want Britt to say anything.
Later, Dante and Lulu arrived at Kelly's. Dante appreciated that his wife was nervous, but he reminded her that they had picked Maxie to carry their baby, so they needed to trust Maxie. Lulu confessed that she loved their baby and wanted it very badly.
In Ellie's hospital room, Spinelli confessed that he had slept with Maxie on New Year's Eve. Ellie was stunned and tried to deny it, but Spinelli admitted that it was true. Ellie demanded to know why he had betrayed her, so Spinelli explained that he had thought that Ellie had rejected him. Spinelli admitted that he had gotten drunk and then had turned to Maxie in his despair. Ellie was deeply hurt that Spinelli had so easily fallen into Maxie's arms.
Spinelli assured Ellie that he had made several attempts to reach Ellie that night, to no avail. Ellie was astounded that Spinelli had the gall to suggest that she was partly responsible for what he had done. She reminded him that she hadn't made it to the rooftop because she had been struck by a car. Spinelli apologized, but Ellie was determined to hear the "gory" details about Spinelli's night with Maxie. Spinelli explained that Maxie had been on the rooftop because Maxie had had a scare earlier that evening when she had tripped while chasing a dog.
Ellie was certain that Maxie had intentionally sought Spinelli out. Spinelli denied it, but Ellie argued that Maxie had known that Ellie had intended to meet Spinelli on the rooftop. Ellie suddenly recalled that Maxie had had plenty of time to sabotage Ellie's car, while Ellie had been getting ready for the date. Spinelli assured Ellie that Maxie wouldn't have done something like that and pointed out that Maxie knew nothing about cars. Ellie wondered if Spinelli could honestly say that Maxie wouldn't do something underhanded to get her own way. He conceded that Maxie had a history of being a schemer, but he doubted that Maxie would plot against Ellie.
Ellie didn't believe that it had been a coincidence that Maxie had been at the hospital on New Year's Eve. She also pointed out that Maxie had known to avoid sex a week after the embryo had been implanted, so that it wouldn't interfere with the procedure. Spinelli assured Ellie that the baby was fine, so Ellie suggested that Spinelli go to Maxie because it was clear that Maxie was who Spinelli really wanted to be with. Spinelli insisted that he loved Ellie, but Ellie didn't care.
"Get out," Ellie ordered Spinelli. Spinelli wanted to talk things out, but Ellie refused. She started to get out of the bed to leave, but Spinelli stopped her because he didn't want her to hurt herself. He told her that he was deeply sorry and then left.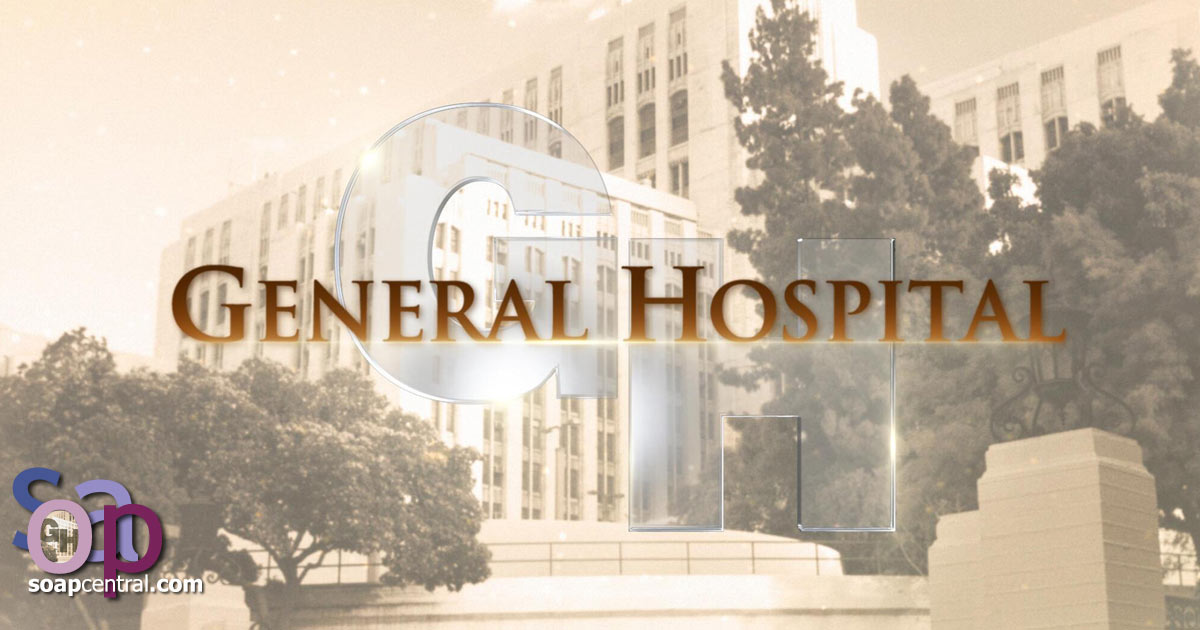 Thursday, January 24, 2013
At the hospital, Britt stitched up John's wound, which had reopened. Britt was curious how it had happened, so Epiphany explained that John had refused to heed medical advice and had not rested in bed. John insisted that he'd had a job to do, but he promised not to ignore the doctor's orders again. Epiphany grumbled that everyone thought that she took things too seriously and wasn't any fun, so John assured Epiphany that he didn't feel that way. Epiphany knew that following orders wasn't nearly as much fun as "playing cops and robbers."
John reminded Epiphany that he was actually a cop, but Epiphany ignored him as she warned him that the next time, he would not be able to get past her. Sam entered the examination room in time to hear Epiphany's remark, so Sam assured Epiphany that John would have to deal with Sam too. Sam then asked how John had re-injured his shoulder. "Lucy Coe, vampire hunter," John answered.
After Britt and Epiphany left, John explained that he had gone to court for Todd's arraignment to make certain that Todd didn't wiggle out of the charges. John had entered the courtroom without realizing that Lucy's arraignment had been underway. Lucy had attacked John and ripped out a couple of stitches when she had seen him. Sam hoped that Lucy had been sent to Ferncliff.
John nodded and then revealed that Todd had pleaded not guilty by reason of insanity, so the judge had remanded Todd to Ferncliff for a psychiatric evaluation. Sam was stunned as John explained that Todd had gotten the idea from Lucy. Sam refused to let Todd get away with it, so she decided to talk to the judge. John warned her that it was too late because Todd knew how to work the system. John admitted that it hadn't been the first time that Todd had evaded prison time by claiming temporary insanity.
Sam feared that Todd would walk, but John assured her that he had arranged for the district attorney in Llanview to send over all of Todd's court records, so that the doctors at Ferncliff knew exactly whom they were dealing with. John also intended to follow up with the doctors. Sam wasn't satisfied because she wanted Todd to pay for his crimes and vowed to do it herself if the system failed her. John warned Sam that vengeance could make a person lose their grip on what really mattered and consume them to the point where they lost sight of what was important, like Danny.
Sam insisted that Danny was the reason why she needed to make certain that Todd didn't get away with what he had done because Todd had taken her son away and had made her think that Danny had died. John asked Sam to let him handle Todd, so that she could focus on Danny. Shortly after John left, Sam noticed that he had forgotten his watch. Epiphany returned to the room as Sam picked up the watch, so Sam promised to give the watch to John. Epiphany thought that John was lucky to have a friend like Sam. Sam conceded that John had done a lot for Sam.
Todd entered Metro Court's lobby and saw Carly standing by the reception desk holding a cocktail. "Todd, you showed," Carly said as Todd smiled at her. "As if I could stay away," Todd replied. He confessed that he hadn't thought that she would want to see him again, so Carly admitted that she had thought about it and decided to forgive him. "For real?" Todd asked, stunned. "No," Carly replied as she threw the drink on him.
Todd woke up calling out Carly's name. Across from Todd's jail cell, Johnny chuckled as he pointed out that Carly wasn't there. Johnny was curious how Todd's vacation in the emergency room had been. "Short," Todd answered; he wondered if Johnny was interested in helping him return to the hospital. Johnny declined because he had no desire to help Todd.
Todd conversationally asked how Johnny had liked Carly's new haircut. Johnny had no idea what Todd was talking about, so Todd bragged that Carly had been at Todd's arraignment, sporting a sexy short haircut. Johnny was certain that Carly had wanted Todd to see what Todd would be missing. Todd argued that Johnny wouldn't see Carly again until her hair was floor-length and Johnny had cataracts because Johnny had foolishly confessed. Johnny reminded Todd that Todd was also headed to Pentonville, but Todd revealed that Johnny had been foolishly misinformed.
Johnny was stunned when Todd revealed that the judge had accepted Todd's plea of not guilty by reason of insanity, so Todd had been ordered to undergo a psychiatric evaluation at Ferncliff. Todd was confident that he would be able to talk his way out of Ferncliff in short order and return home because it was easy for Todd to pretend, since he sort of was insane. "And let me tell you something, the crazy-bar is set really high in this town," Todd added. According to Todd, everywhere else in the country, switching babies would result in an automatic trip to the "funny farm," but not in Port Charles.
Todd looked forward to finding out how an asylum in New York compared to one in Pennsylvania. Todd revealed that kindly old nuns who had a relaxed view on security ran the asylums in Pennsylvania. Johnny warned Todd that Ferncliff was not like that; it was a high-security facility for the criminally insane, so there would be no way for Todd to escape. Todd admitted that he didn't intend to escape because he planned to pull a fast one on the doctors like Heather had.
Todd explained that he had used a posttraumatic stress disorder defense to avoid a conviction when he had stood trial for Victor's murder, so he had a documented mental illness. However, if that failed, Todd would have one of his alters emerge. Johnny was surprised that Todd had dissociative identity disorder, so Todd told Johnny about "Tom" and "Miss Perkins," the gatekeeper, who had made it possible for Todd to avoid jail time when Todd had taken the town of Llanview hostage.
Johnny warned Todd that Carly wouldn't take Todd back, even if Todd managed to talk his way out of Ferncliff. Todd conceded that it would be a challenge, but he was confident that he would get a second chance with Carly. Johnny laughed and informed Todd that putting the rover on Mars was a challenge, as was learning Swahili, but winning Carly back would be impossible. Todd disagreed because eventually all of the people important to Todd forgave him. Johnny explained that the only person who Carly had stuck with no matter what had been Jason because Jason had never failed Carly like Johnny and Todd had.
Todd wasn't in the mood for another sermon about Jason, but Johnny insisted that it was too late for Johnny and Todd. Later, John arrived to escort Todd to Ferncliff. John explained that he wanted to make certain that Todd received all of the care and attention that Todd deserved.
At Kelly's, A.J. arrived to meet Michael, so Michael offered to pay for breakfast. A.J. was curious what the occasion was. Michael admitted that he was happy that A.J. hadn't been arrested when A.J. had slipped into Ferncliff to talk to Lucy. A.J. smiled and confessed that it hadn't been a big deal because A.J. had mastered sneaking in and out of boarding school during his youth. However, A.J. was relieved that Tracy hadn't caught him. Michael revealed that Tracy had figured out what A.J. had been up to.
A.J. was disappointed, but not overly concerned, so he told Michael about his unsuccessful visit with Lucy because he had failed to secure Lucy's vote. Michael thought that it was for the best because it wouldn't be right to take advantage of someone who was mentally ill. A.J. revealed that he had met another patient who had suggested that ELQ could be A.J.'s for the taking. Michael was curious who it had been, so A.J. showed Michael a picture of Heather that had appeared on the cover of the Sun.
Michael was stunned because Heather was like a character out of a horror film. A.J. thought that they should at least hear Heather out, but Michael didn't trust Heather. A.J. explained that Heather had suggested that there was something in Edward's will that could give A.J. leverage over Tracy, but Heather had refused to elaborate. A.J. had combed over the will, to no avail. Michael told A.J. about all of the horrible things that Heather had done to Sam and Jason, including allowing Sam to believe that Sam had been pregnant with Franco's baby.
A.J. was shocked when Michael explained that Heather had been vindictive because Sam had forgotten to give Steve a letter from Heather. Michael refused to be a part of any plans that included Heather, so A.J. agreed to keep Heather out of it. However, there was another avenue that A.J. wanted to pursue. A.J. was curious what Michael knew about Johnny. A.J. explained that Skye had told A.J. that Tracy had funneled mob money through ELQ, but Skye had given Anthony the proof to blackmail Tracy with.
Michael realized that A.J. suspected that Johnny had the information, so Michael agreed to talk to Johnny. A.J. appreciated Michael's help, so they shook hands. A short time later, Michael arrived at the jail to talk to Johnny.
At ELQ, Ned stood in the doorway of his mother's office as he greeted her. Ned's eyes rounded with disbelief when Tracy flashed him a fanged smile. Tracy explained that she was sporting fangs because she intended to pay Lucy a visit to ensure that Lucy was declared "non compos mentis." "Thereby rendering her vote worthless," Ned realized.
Tracy was delighted that Ned had her back, so Ned admitted that he was glad that she had called him. He explained that her chances of survival were nonexistent if that was the best plan she had to secure her position at ELQ. Tracy was curious what Ned's plan was, so he suggested that Tracy step aside and let A.J. take over the company. Tracy refused to consider the idea, even though Ned assured her that A.J. would ultimately fail.
Tracy had no idea what had happened to A.J. while he had been gone, but she suspected that A.J. might not be the same screw-up that he had once been. Ned assured his mother that she could relax because whenever it appeared that A.J. was succeeding, it was a sure sign that A.J. was about to crash and burn. Tracy couldn't afford to take that chance when ELQ was vulnerable. Ned didn't understand why Tracy didn't just walk away from ELQ and strike out on her own. He reminded her that there was no one left for her to prove herself to, but Tracy argued that ELQ was her birthright.
Tracy believed that she deserved more than to inherit her mother's pickle relish. Tracy wanted Ned's support, so he assured her that she had it. Ned suggested that they start by figuring out what Tracy's weaknesses were to form a strategy. Tracy insisted that nothing could hurt her or make ELQ susceptible to a shareholder coup, as long as Lucy was neutralized. Ned thought that they should go after A.J. and Michael by dividing and conquering, but Tracy insisted that Michael was nothing without A.J. Tracy decided that it was time to release the dogs, so she called Sonny.
In Metro Court's lobby, Felix was disgusted that "Dr. Dreamboat and the Britch" had sullied the locker room shower with their "animal coupling." Sabrina confessed that it was an image that had been seared into her brain. Felix thought that Sabrina should explain to Patrick that the locker room was not a Motel No-Tell. Sabrina reminded Felix that Patrick was already uncomfortable around her, so scolding Patrick about semi-public sex would make things worse. Sabrina thought that she was better off avoiding Patrick, even if it meant that she had to lie to Emma.
Moments later, Carly arrived. Felix gushed about Carly's new haircut and praised her for not allowing Todd to get the best of her. Sabrina quickly apologized for Felix's bluntness, but Carly took it in stride. Felix was curious if Todd had seen Carly's new look, so Carly admitted that she had gone to Todd's arraignment to make certain that Todd knew what Todd would be missing. Felix suggested that Sabrina do the same with Patrick.
Carly was surprised that Sabrina was dating Patrick, so Sabrina quickly clarified that they weren't. Felix revealed that Patrick was dating "the Britch." Carly was curious about the nickname, so Felix filled Carly in on why he didn't like Britt. Afterwards, Felix pulled the clip out of Sabrina's hair, ripped off her eyeglasses, and unbuttoned the top few buttons of Sabrina's top to show Sabrina how easy it would be to update her look like Carly had. Sabrina took back her eyeglasses and reminded Felix that Patrick was interested in Britt.
Carly pointed out that perhaps Patrick only went out with Britt because Britt had been the first woman to make a move on him. Carly suggested that Sabrina show Patrick that he had other options. Felix was impressed with Carly's advice, so he was curious why she had fallen for Todd's lies. Carly admitted that she had wanted to believe Todd, so Felix advised Carly and Sabrina to find men who respected, valued, and treated them as divinely as they deserved. Carly insisted that she needed a break from men, but Felix thought that she should consider pursuing a relationship with the man who had stayed with her during her drunken meltdown.
"A.J.?" Carly asked, horrified. Carly explained that A.J. was not an option because she only felt a murderous rage towards him. Felix was curious why she had spent the night with A.J., so Carly made it clear that she had not had sex with A.J. and that he had only stuck around to laugh at her. Carly then changed the subject by reminding them that they had business to attend to. Sabrina was grateful that Carly had donated Metro Court's ballroom for the Nurses Ball. Carly confessed that she and Robin hadn't been friends, but a lot of people that Carly had cared about had been close to Robin. Sabrina was certain that Patrick would appreciate Carly's generosity.
Carly insisted that Patrick was a good guy. "Maybe worth hanging in there for," Carly added with a gentle smile. Later, Carly handed the signed contracts to Felix and Sabrina. Felix suggested that Carly consider taking A.J. to the ball, so Carly explained that she and A.J. had a child, whom A.J. had kidnapped, and then A.J. had faked his death to avoid prosecution for the kidnapping. Felix pointed out that there was a fine line between love and hate, but Carly simply glared at Felix. After Felix and Sabrina left, Carly was surprised when A.J. entered the lobby and walked up to her.
At the nurses' station, Elizabeth saw Patrick looking over the nurses' schedule, so she asked if she could help him with something. Patrick explained that Sabrina had been scheduled to work, but he hadn't seen her. Elizabeth revealed that another nurse had filled in for Sabrina because Sabrina and Felix were working on something for the Nurses Ball. Patrick was curious if Sabrina would be back later. "What's it to you?" Elizabeth asked with a smile.
Patrick feared that he had offended Sabrina because she had been avoiding him and Emma, which didn't make sense because Sabrina adored Emma. Elizabeth reminded Patrick that Sabrina had had a lot on her plate with a heavy work schedule, exams, and planning the Nurses Ball. Patrick wondered if he had misread things or if something else was going on. Elizabeth refused to betray Sabrina's confidence, which confirmed Patrick's suspicions that something was troubling Sabrina. Patrick didn't want to put Elizabeth on the spot, but Emma loved Sabrina.
Patrick explained that Emma had clicked with Sabrina in a way that she hadn't with Britt. "Oh, so she and Britt haven't hit their stride yet?" Elizabeth asked. Patrick doubted that it would ever happen because Emma had made it clear that she didn't like Britt. "Smart girl," Elizabeth said with a chuckle. Patrick was surprised that Elizabeth didn't like Britt either, so he wanted to know why. Elizabeth was curious if Patrick had ever noticed how officious Britt had been with the nurses, especially Sabrina.
Patrick wondered if Elizabeth were suggesting that Britt singled Sabrina out. He couldn't understand why Britt would have a problem with Sabrina because everyone loved Sabrina. Frustrated, Elizabeth told Patrick to open his eyes. "Why do you think?" she asked him. Patrick was curious if Sabrina had been avoiding him because Britt had been treating Sabrina poorly. "Wow. So close, yet so far," Elizabeth replied.
Patrick asked Elizabeth to explain herself, but Britt walked up and asked if she was interrupting. "Not at all," Elizabeth replied. Britt dragged Patrick aside to invite Patrick and Emma to go ice-skating with her that afternoon. Patrick was reluctant to agree, prompting Britt to wonder if he had changed his mind about Britt and Emma getting to know each other. Patrick glanced at Elizabeth and then changed his mind. He told Britt that Emma had an early dismissal that day, so he promised to pick his daughter up and meet Britt later.
After Patrick left, Britt held out a file to Elizabeth and ordered Elizabeth to file it. Elizabeth ignored Britt. "Nurse Webber, I'm giving you a file," Britt said. Elizabeth asked for the magic word, so Britt reluctantly added, "Please." "As you wish," Elizabeth sweetly replied as she took the file and walked away. Moments later, Sabrina spotted Britt, so she asked Britt what was on the schedule for the day. Britt gloated that she had plans with Patrick and Emma to go ice-skating, so Sabrina suggested that Britt make certain that Emma didn't forget her pink mittens.
Britt reminded Sabrina that Emma was no longer Sabrina's problem. "She's mine," Britt added smugly and walked away.
Elsewhere, Felix announced that they had secured a venue for the Nurses Ball. Epiphany popped her head out of one of the patient's rooms and reminded Felix that she had assigned him to bedpan duty. She threatened to find more "fun" things for him to do if he didn't get to work, so Felix quickly dashed down the hall.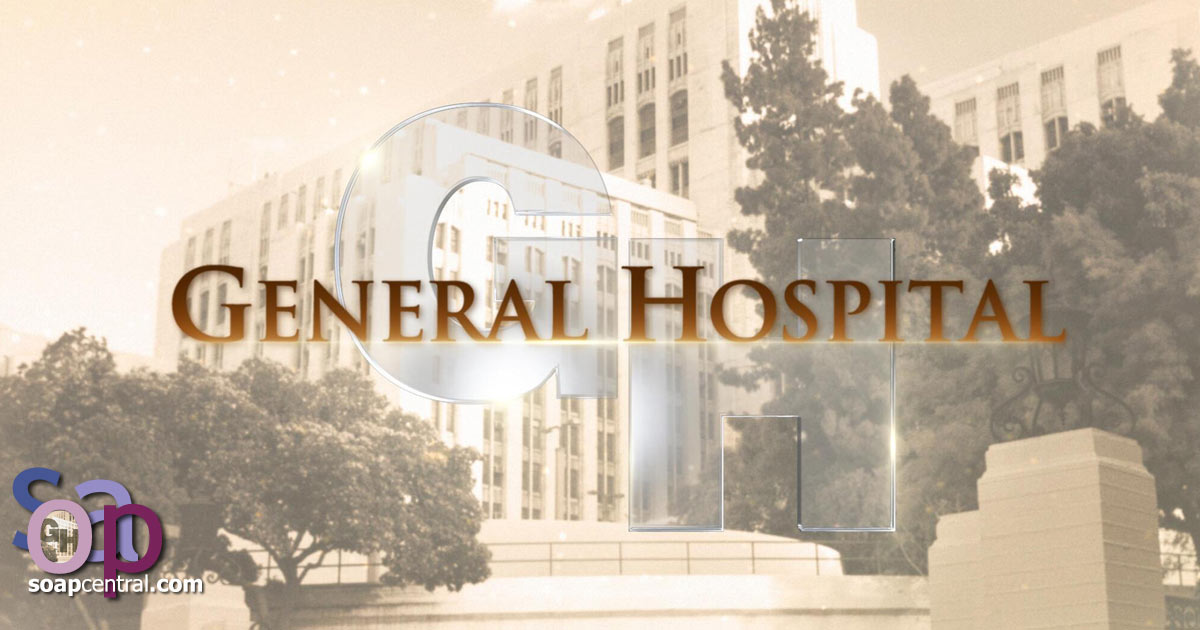 Friday, January 25, 2013
At the jailhouse, Michael asked for Johnny's help. Michael admitted that Johnny was the last person that he would want a favor from, but Michael was out of options. Johnny confessed that he had been consumed with guilt for causing Hope and Cole's deaths and for deceiving Starr, which had ultimately led to the confession. Johnny realized that nothing could atone for what he had done, but he assured Michael that he was ready to accept his punishment, even though losing Carly had been the worst thing to happen to Johnny. Michael made it clear that he wasn't there to talk about Starr or her family; he was there to help A.J.
Michael explained that he and A.J. were interested in obtaining the evidence that Skye had given to Anthony to blackmail Tracy into marriage. Michael warned Johnny that it wasn't Johnny's shot at redemption, but Michael would be grateful for the assistance. Johnny didn't understand why Michael wanted to help A.J., so Michael explained that A.J. had waited his whole life for a chance to prove himself worthy of heading ELQ. Michael was determined to help make it happen for A.J. Johnny admitted that he had what Michael was looking for, but he wondered if, given A.J.'s history, it was worth it. Michael assured him that it was.
Johnny doubted that Carly would approve of Michael's relationship with A.J., which meant that Carly would have one more reason to hate Johnny if Johnny helped them. Michael made it clear that Johnny had nothing to lose because Carly would never forgive Johnny. Johnny relented because he thought that A.J. would be a better father than Sonny.
At ELQ, Tracy was confident that it wouldn't be hard to track down A.J. Ned suspected that his cousin was either faking his way through an Alcoholics Anonymous meeting or already at the bar. Moments later, Sonny arrived, so Ned kissed Tracy goodbye and left. Sonny remarked that he only heard from Tracy when she accused him of being a "hoodlum" or threatened him with legal action. Tracy admitted that she had hoped to join forces with Sonny to take down a common enemy: A.J. Sonny demanded to know why, so Tracy revealed that she had used Soleito mob money to save ELQ from financial ruin and that Anthony had found proof of her wrongdoing.
Tracy was curious if Sonny thought that Anthony had destroyed the damaging evidence. "Not a chance," Sonny replied. Tracy feared that A.J. would get his hands on the incriminating evidence and use it as leverage to force her out of ELQ, so she needed Sonny's help to stop A.J. Sonny was tempted, but he didn't want to risk losing Michael by making A.J. look like a victim. Tracy warned Sonny that A.J. wouldn't hesitate to let Michael take the fall when things fell apart at ELQ because it was in A.J.'s nature. Sonny insisted that Michael needed to witness A.J.'s incompetence upfront.
In Metro Court's lobby, Carly informed A.J. that the hotel was hers, so she expected him to stay out of her way when he had to be there. A.J. explained that he had stopped by to let her know that Michael had been worried that A.J. had suffered a setback when Tracy had retained control of ELQ. A.J. revealed that he had told Michael the truth about that night, including how Carly had attempted to get A.J. drunk. Carly accused A.J. of wanting to make Carly look bad, since she doubted that he had mentioned that she had found him with a drink in his hand when she had arrived at the bar or that he had kissed Connie in front of Sonny. Neither Carly nor A.J. were aware that Ned lurked nearby, eavesdropping on their conversation.
Carly insisted that A.J. was still a "selfish pig." A.J. wasn't surprised by Carly's reaction, but he advised her to be more careful in front of their son because Michael would not appreciate Carly's hostility towards A.J. Carly accused A.J. of trying to manipulate her, but A.J. argued that he simply wanted to build a relationship with his son, which he had never thought would be possible. A.J. was pleased that he had everything that he had wanted, but Carly reminded him that he didn't have ELQ.
A.J. was confident that ELQ would soon be his, but Carly insisted that A.J. was delusional. Ned perked up when A.J. suggested that Tracy would soon end up in hot water with the Securities and Exchange Commission. Carly warned A.J. not to involve Michael and threatened to cut A.J.'s heart out with the scissors that she had used to shred Todd's clothes. A.J. made it clear that he would never do anything to hurt Michael and assured Carly that they could take Tracy down without getting their hands dirty. Carly was curious how A.J. would manage that, since Lucy's share had been the swing vote.
A.J. revealed that Heather Webber had suggested otherwise. Carly laughed, but A.J. explained that Heather had told him that there was something in Edward's will that would provide A.J. with leverage. Carly pointed out that all of the Quartermaine heirs were accounted for, but A.J. noticed that her demeanor had suddenly changed, so he demanded to know if she knew anything about a missing Quartermaine heir. Carly denied it, but admitted that she wouldn't tell him even if she had a secret to share. A.J. was disappointed because Carly didn't seem to care about their son's desire to have a relationship with A.J.
After A.J. left, Ned called out to Carly. Carly smiled because she realized that Ned had been listening to her conversation with A.J. Ned smiled, so Carly urged him to squash A.J. like the worm that A.J. was. Ned hoped that Carly could help by revealing what she knew about the unaccounted for Quartermaine heir. Carly respected that Ned consistently despised A.J.; however, she insisted that she didn't know anything about a missing Quartermaine. Ned clearly didn't believe her, so he decided to wait until she was ready. He was certain that she would change her mind when A.J. got closer to taking over ELQ.
Meanwhile, A.J. wasn't surprised when Sonny exited Tracy's office. After Sonny left, A.J. was curious if Tracy had decided to do business with the mob because it wouldn't be the first time. Tracy claimed that she had no idea what A.J. was talking about. A.J. called her out on using the Soleito mob money to infuse ELQ's cash flow, but Tracy steadfastly denied it. Michael suddenly appeared in the doorway to inform Tracy that he had proof that said otherwise.
Connie entered Manning Enterprises, dancing to a tune blaring through her headphones. She was startled when she saw T.J. sitting in a chair in the reception area. T.J. quickly offered his condolences on Trey's passing and admitted that he had hoped that Connie had changed her mind about returning Molly's manuscript. "No," Connie snapped as she marched into her office. She suggested that T.J. and Sonny "stick it where the sun don't shine," then she ordered T.J. to leave.
T.J. warned Connie that anger was a way to fill up an empty space left by a lost loved one. Connie told T.J. to try his psychoanalysis on an audience that would appreciate his pearls of adolescent wisdom because she was the same "old bitch" she had always been. Connie insisted that Love in Maine was her book. T.J. admitted that Connie was free to deal with her son's death as she pleased, but he warned her that publishing the book would open her to questions that she wouldn't be able to answer.
T.J. explained that the readers would ask her about things in the book and various quotes that Connie wouldn't know about because she hadn't written the book. Connie grumbled that she had too much to do with Todd gone, so she didn't have time for T.J. T.J. admitted that he had to try to get the manuscript back for Molly's sake. He wondered if Connie had someone in her life that she cared deeply about, but she insisted that she only cared about herself. T.J. assured Connie that he had meant it when he had told her that he was sorry for her loss, then he left.
Starr stopped by the lake house to check on Kristina. Molly confessed that Kristina was not doing well. Starr saw Kristina curled up on the end of the sofa, huddled under a blanket, with a laptop in front of her. Starr was curious what Kristina was doing, so Kristina explained that she was watching episodes of Mob Princess because it was all that Kristina had left of Trey, thanks to Connie. Molly agreed that Connie was an awful person who deserved to be punished, but it wouldn't help Kristina to be angry.
Molly assured Kristina that Connie would pay for Trey's death, but Kristina resented that Connie could walk around free because Sonny had bailed Connie out. Molly reminded Kristina that Sonny had gotten Connie out of jail so that Connie could sign the papers to take Trey off of life support. Kristina argued that Connie could have signed the papers in jail, so it hadn't been necessary for Connie to weep at Trey's bedside and to pretend that she had cared about the son that she had never loved. Kristina wanted Connie charged with murder for killing Trey. Starr was certain that Trey would want Kristina to move on with her life, but Kristina insisted that she didn't have a life without Trey.
Molly realized that Kristina had loved Trey; however, Kristina had had a future before she had met Trey, so she begged Kristina not to let Connie take that away. Kristina reminded Starr and Molly of all the horrible things that Connie had done to Starr and Molly. Starr admitted that she still mourned Hope and Cole, but nothing could return them to her. Starr reminded Kristina that vengeance had almost led Starr to kill the wrong person, which would have taken Sonny away from his loved ones and Starr away from hers. Starr promised that things would get better and credited Michael for helping Starr through her darkest moments.
Starr suggested that Kristina take a shower and go to Port Charles University with Starr to sign up for some classes. Starr thought that it would help Kristina to focus on something other than the rage. Kristina agreed and left to shower and change. Molly thanked Starr. Later, T.J. stopped by. Molly answered the door while Starr went to check on Kristina.
T.J. hugged Molly and told her about his visit with Connie. Molly appreciated that T.J. had tried to get her manuscript back. Moments later, Starr popped her head around the corner to reveal that Kristina was gone.
Meanwhile, Connie was working on the manuscript when she dropped a pen on the floor. She bent down to pick it up as Kristina suddenly appeared wielding a baseball bat. Kristina swung the bat and sent the laptop flying. Connie shrieked in terror as she looked up. Hatred burned in Kristina's eyes as she glared at Connie while gripping the bat tightly.
At the nurses' station, Sabrina announced that she had good and bad news. Sabrina revealed that they had secured a venue for the Nurses Ball. Elizabeth was curious what the bad news was, so Sabrina told her that Patrick and Britt had taken Emma ice-skating. Elizabeth confided that, if it helped, Patrick had been tempted to turn Britt's invitation down. Sabrina wondered why, so Elizabeth confessed that she had told Patrick that Britt treated Sabrina like the wicked stepmother had treated Cinderella. Sabrina was horrified, but Elizabeth insisted that someone had needed to clue Patrick in.
Sabrina suggested that perhaps Elizabeth had been too hard on Britt because Britt had let Sabrina know that Sabrina's crush had made Patrick uncomfortable. Elizabeth argued that Patrick wouldn't have been concerned about why Sabrina no longer wanted to babysit Emma if he had been uncomfortable around Sabrina. Sabrina explained that it was inappropriate for her to have a crush on Patrick, so it was best for Sabrina to keep her distance from him. Elizabeth disagreed because Patrick had been upset about Sabrina's decision, especially since Sabrina had been the most consistent presence in Emma's life since Robin had died.
Elizabeth implored Sabrina not to let Britt take Sabrina's place. Sabrina admitted that it killed her that Emma had been caught in the middle of things, but Sabrina couldn't be around Patrick because of her strong feelings for him. Sabrina thought that it was best to make a clean break of things. Elizabeth insisted that it wasn't fair to Emma. Sabrina agreed that Emma deserved to have someone warm and compassionate who understood that Robin couldn't be replaced, someone who was willing to make their own place in Emma's life and give Emma the love that Emma needed. However, Sabrina couldn't be that person, so all Sabrina could do was pray that Britt learned to appreciate that Emma was an amazing little girl.
Elizabeth was certain that Patrick would dump Britt when he saw Britt for who Britt really was. Elizabeth suggested that Sabrina might be over her crush by then, but Sabrina doubted it because she loved Patrick and couldn't imagine that changing. Elizabeth thought it might be time for Sabrina to find someone else. Sabrina confessed that Felix had said the same thing, but Sabrina couldn't do it. Elizabeth wondered if Sabrina was ready to spend the rest of her life loving a man that she couldn't have.
At Kelly's, Britt asked if Emma was excited about going ice-skating after their lunch. Emma colored as she gave Britt a noncommittal answer. Britt decided to surprise Emma with a gift, so Britt pulled something out of her purse and handed it to Emma. "Sugar Rush?" Emma asked, unimpressed. Britt explained that it was a cool driving game that featured girl racecar drivers. Patrick reminded his daughter to thank Britt, so Emma complied and then revealed that Sabrina had already given Emma the game.
Britt's smile faltered as Patrick scolded his daughter for being rude. Britt assured Patrick that it was okay and asked Emma if there was another game or toy that Emma would like. Emma didn't want anything, so she asked to go to the restroom. Britt offered to take Emma, but Patrick started to stand up. Emma assured her father that she was capable of going alone. Patrick kept a close eye on Emma until she disappeared into the restroom. He asked Britt not to take Emma's behavior personally, so Britt assured him that she didn't.
Britt jokingly pointed out that it wasn't as if Emma had said that she didn't like Britt. Britt immediately realized that she was wrong. Patrick explained that Emma was upset that Sabrina had stopped babysitting. However, he hoped that Emma would change her mind about Britt once she had a chance to get to know Britt. Moments later, Emma returned to the table, so Patrick offered to order chocolate milk and macaroni and cheese for Emma. Britt confessed that it sounded delicious, but she couldn't indulge because her clothes wouldn't fit.
Patrick chuckled and assured Emma that Britt looked fine. Patrick excused himself when he received a call that he had been expecting. After Patrick walked away Britt tried to get Emma to open up, but Emma ignored Britt's efforts. Frustrated, Britt asked what Emma's problem was. "I don't like you," Emma reluctantly admitted when Britt pushed for an answer. "Well, guess what sister? I don't like you either," Britt shot back.
Emma was startled, but didn't reply, so Britt demanded to know if Emma had heard her. "Yeah, you don't like me," Emma quietly answered. "No, I don't, but I guess that makes us even because you don't like me either." Britt said. Britt suggested that they get used to each other because Britt and Patrick would be together for "a very long time." Britt insisted that she and Emma were stuck with each other, but that they both wanted Patrick to be happy. "I want Sabrina," Emma argued.
Britt made it clear that she didn't care; Sabrina was history, so Emma needed to get over it. Britt decided to go to the restroom, so she advised Emma to wrap Emma's "tiny mind" around the fact that Sabrina was no longer in the picture, but Britt was. Emma looked heartbroken and on the verge of tears as Britt walked away.
A short time later, Patrick entered the diner as Britt returned from the restroom. Britt smiled at Patrick and asked about his phone call, but Patrick demanded to know where Emma was. Britt explained that she had gone to the restroom, so she had left Emma coloring at the table. Britt looked around as she realized that Emma had vanished.