Braun's future with GH Is uncertain
by
Dan J Kroll

Posted Tuesday, January 04, 2005 6:34:25 PM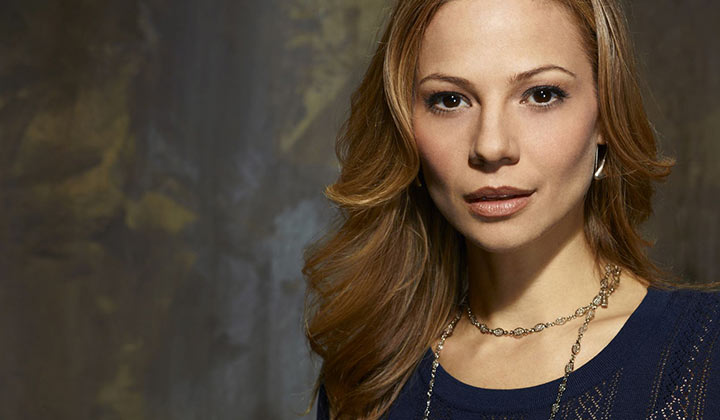 While the continuing saga of Carly Corinthos plays out on the television screen weekdays on ABC's General Hospital, the actress who portrays Carly is also in the middle of some drama of her own. Of course, the real-life drama doesn't involve arson or the mob.

For several months, rumors questioning whether or not Tamara Braun (Carly Corinthos) will renew her contract with the show have been circulating in postings on various Internet message boards as well as on the pages of several soap opera magazines.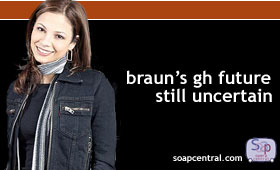 While published reports had Braun's contract expiring in February, in a recent interview with Soap Opera Weekly, Braun hinted that her contract wasn't up until March. Braun joined the cast of General Hospital in May 2001.

Braun's arrival in the fictional town of Port Charles was initially greeted with disdain among many fans. How, some fans wondered, could a newcomer tackle a role that had been previously played by three-time Daytime Emmy winner Sarah Brown? Braun, a strikingly beautiful woman with a resemblance to Brown, dyed her hair for the part - but a simple dye job wasn't going to win over fans.

Braun did, however, win over fans and critics. In 2004, the actress earned her first Daytime Emmy nomination.

It still remains unclear if Braun will re-sign with General Hospital when her contract expires. If the actress does opt out, the show hasn't ruled out a recast of the role. That has lead to chatter that Sarah Brown might return to reclaim her Emmy-winning role. Brown, who is finishing up a six-month stint on CBS's As the World Turns, claims that no one from ABC has approached her about a possible return.

RELATED STORY
Former Carly, Sarah Brown, exits ATWT amid "hate mail" from viewers.