GH wants Springfield to stick around
by
Dan J Kroll

Posted Tuesday, November 15, 2005 8:36:28 PM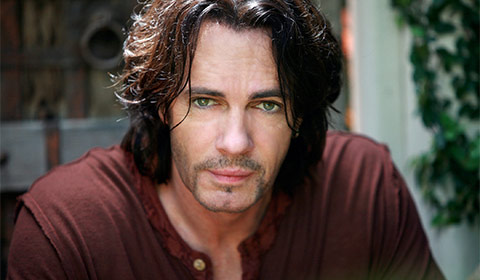 As previous reportedly by Soap Central, '80s rocker Rick Springfield (Noah Drake) returns to Port Charles for a handful of episodes next month. Springfield's return, which has been hyped in nearly every media outlet over the past month, brings the singer-slash-actor back to General Hospital for the first time in 22 years.

And now there is word that ABC doesn't want to have to wait another 22 years for Springfield to make his next appearance.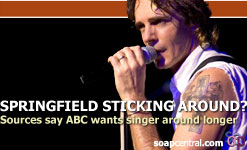 According to a setside source, ABC execs have approached Springfield about extending his stay in Port Charles, which was originally scheduled to last just four episodes. There is speculation that having Springfield stick around would help the show introduce his character's son, which will be introduced to the canvas during Springfield's return engagement.

In an effort to promote Springfield's return to General Hospital - and perhaps boost sales of his new album - Springfield will perform on the ABC talk show, "The View," on December 1st - the day before he makes his first GH appearance.

As a special treat to fans of Springfield, Soap Central is pleased to provide streaming audio of his new single, "Cry." The song can be found on his new album, "The Day After Yesterday," which is now available in stores. To listen to the track, please click here.

RELATED STORY
Listen to Springfield's "Cry."
---