Sometimes it's easy to forget, but even mobsters have fathers. And it looks like General Hospital viewers are about to get reacquainted with Sonny's dad. Things will be a little different time around because the ABC soap opera has decided to recast the role of Mike Corbin (previously known as Michael Corinthos Sr.).
Former Barney Miller star Max Gail has taken over the role and will first appear on Monday, February 5. Gail's Mike is expected to stick around for an extended story arc, TV Line reports.
As viewers may recall, Ron Hale played the recurring role of Sonny's gambling-addicted dad from 1995 until 2010. When the actor retired from the world of soaps, GH writers decided it was time to check the character into rehab. Whether or not the stint did Mike any good remains to be seen. GH viewers will more than likely find out when the character returns to Port Charles next week.
In addition to being known for Barney Miller, Gail's television credits include Days of Our Lives (he played an old hippie named Merle, ironically eleven years ago this very week in 2007), the CBS sitcom Normal Life, the teen hackers drama Whiz Kid, Gary Unmarried, Review, Hawaii Five-0, and Scorpion.
TVLine shared the first photo of Gail working at GH. You can check it out below.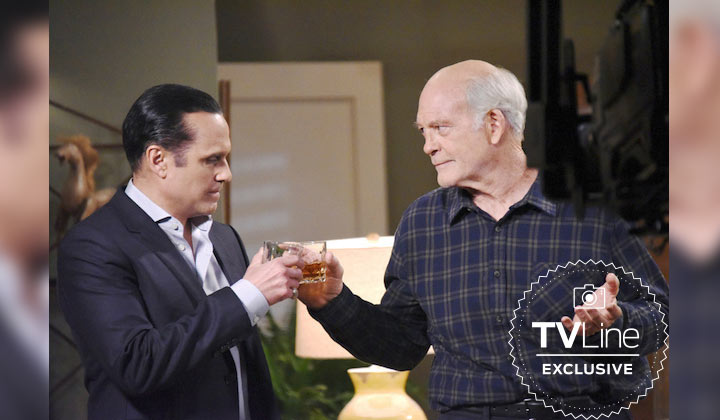 What do you think about GH bringing back Sonny's dad? How do you feel about the casting of Max Gail in the role? We want to hear from you -- and there are many ways you can share your thoughts.