General Hospital Recaps: The week of August 11, 2003 on GH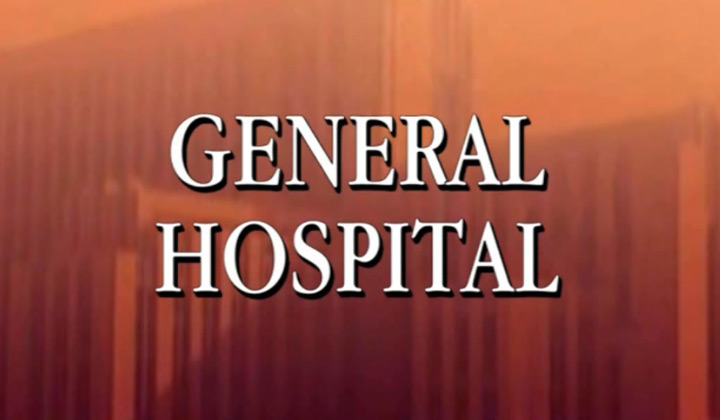 Monday, August 11, 2003
Sonny makes the painful decision to leave Jason and Courtney behind and fly back to Port Charles with Carly. Meanwhile, Alcazar threatens to kill Courtney unless Jason returns Carly to him. Ric dreams of Liz as he hovers near death. Jason escapes from Alcazar and informs Sonny that Courtney is being held hostage. Jason saves Ric from certain death at the hands of Alcazar's henchman. Carly and Michael are reunited. Alcazar calls the penthouse wanting to speak to Carly. Frightened for her life, Lydia tells Lucky the truth about Stefan's role in Summer's murder. Lydia agrees to work with Lucky to prove Stefan guilty of murder. Lucky comforts Liz when she breaks down after believing that Ric is going to die. Alan catches Dillon as he tries to replace the pills at the hospital. Dillon is forced to endure Alan's anti-drug lecture. Georgie realizes that Maxie is harboring deep feelings of guilt for having lived when BJ died. Dillon and Georgie are grateful to have each other.
Tuesday, August 12, 2003
Monica tells Nikolas that Emily's latest test results show that her white blood cell count is dropping. Emily is going to have to stop this treatment. Monica tells Nikolas that Emily is going to need him for these next few weeks.
Emily and Zander go to the carnival. Emily feels that the new round of chemo is working great for her. They both can't wait to start a long and wonderful life together.
Nikolas takes Lulu to the carnival. Leslie asks Nikolas why he is not smiling. Emily and Zander run into them. Nikolas asks Emily how she is feeling. Lulu asks if Emily if she was sick. Lulu tells Emily her bear is cute and Emily tells her that Zander won it for her. Lulu wants Zander to win her one too. Nikolas offers to give it a try. Lulu says goodbye and Emily says that she is sure that Lulu will get the bear that she wants because Nikolas always keeps his promises. Nikolas and Emily turn to leave, but both look back as they walk away. Nikolas takes Lulu to the carnival. Leslie asks Nikolas why he is not smiling. Emily and Zander run into them. Nikolas asks Emily how she is feeling. Lulu asks if Emily if she was sick. Lulu tells Emily her bear is cute and Emily tells her that Zander won it for her. Lulu wants Zander to win her one too. Nikolas offers to give it a try. Lulu says goodbye and Emily says that she is sure that Lulu will get the bear that she wants because Nikolas always keeps his promises. Nikolas and Emily turn to leave, but both look back as they walk away.
Lucky comforts Liz about Ric's death. Liz feels that she has to do something about Ric's death and that there is only one man responsible. Lucky tells her to slow down as she walks away. Lydia walks up as Liz leaves and asks Lucky why Liz would turn to him for consolation. Lucky explains that he almost married Liz and that they have a history together. Emily, Nikolas, Liz and Lucky were once close friends and that is why Emily turned to Nikolas. Lydia thinks that Emily was just trying to use Nikolas to make Zander jealous. Lucky tells Lydia that Emily turned to Nikolas because she has cancer. Lucky explains to Lydia about the "act" of Emily and Nikolas. Lydia asks why no one told her and realizes that Stefan doesn't know and Stefan still sees Emily as a threat to Nikolas. Lydia feels that she has to tell Stefan about Emily to try to convince him that she is no longer a threat. They both agree that Nikolas really loves Emily. Lucky tells Lydia that her marriage is pretty much a lock unless she cheats on Nikolas. Lydia thinks that Stefan may still see Emily as a threat and doesn't want to see Emily end up like Summer. Lucky asks Lydia to buy him enough time to prove that Stefan murdered Summer.
Jason rescues Ric from the clinic because he thinks that Ric may be able to help rescue Courtney. Ric begs Jason to take him to the Port Charles and asks Jason to trust him in helping find Courtney. A priest comes in to give Ric his last rites. Jason pays the priest to bury a body laying in the bed as Ric Lansing. They fly back to Port Charles and Ric begs Jason to call Liz but Jason refuses. Ric tells Jason that Liz thinks that he is dead. Jason tells Ric that it would have been better for Liz if Ric would have died. Jason tells Ric that Carly almost died because of Ric and that now Lorenzo has Courtney, saving Courtney is Ric's only chance. Jason calls Sonny that he and Ric are on their way back to Port Charles. Ric only agreed to help rescue Courtney if Jason brought him back to Port Charles.
Lorenzo demands to speak to Carly. Sonny refuses telling Lorenzo that Carly is recuperating and he will not put her under any stress by putting her on the phone with her kidnapper. Lorenzo explains that it is simply part of the negotiations for Courtney's release. Sonny tells Lorenzo that he agreed to use his territory in return for Courtney and Carly is no longer a part of the equation. Lorenzo tells Sonny that he is making this negotiation harder than it has to be and hangs up. Courtney asks Lorenzo why did he want to speak to Carly and Sonny asks Carly the same thing. Lorenzo tells Courtney that Sonny must not care much about her since Sonny was unwilling to cooperate by allowing Lorenzo to speak to Carly. Courtney tells Lorenzo that Sonny will hold up the deal to save her and asks Lorenzo why did he switch Carly for Courtney?
Lorenzo tells Courtney that Carly is extremely determined. She beat the odds by saving her baby. Courtney tells Lorenzo that he had no respect for Carly's baby and that all he cared about was getting what he needed to move his product. Lorenzo asks Courtney if her passion for the subject has anything to do with her situation. Lorenzo asks if Courtney was pregnant and Courtney denies it. Lorenzo offers Courtney a drink and she refuses. Lorenzo hands her a drink and asks her to prove that she is not pregnant. He tells her that they could have drinks every night for weeks or months as long as he decides to keep her hostage. He tells her that Carly would never do anything to harm her baby, but maybe Courtney would. Courtney puts the glass down and Lorenzo congratulates her.
Lorenzo asks if Jason knows that Courtney is pregnant. Courtney tells Lorenzo that her relationship is none of his business. Lorenzo realizes that no one else knows about her pregnancy. Courtney asks why Lorenzo goes through all this trouble, what would be worth all of this trouble. Lorenzo tells her that he simply wants Sonny's territory and Courtney does not believe him.
Sonny thinks that one hostage is just as good as another. Why would he want to talk with Carly? Carly suggests that Lorenzo was only doing this to make Sonny mad. Carly tells Sonny that all they did was play Backgammon and that Lorenzo knows that Carly is Sonny's weakness and that's why Lorenzo asked to speak with Carly, Sonny thinks that Lorenzo is attracted to Carly. Carly tells Sonny that Lorenzo is a sad man who lost his only love and the only thing that he showed her was how lucky she was that she still had hers. Liz barges in, screaming that Ric is dead and it is all Sonny's fault. Liz hysterically blames Sonny for Ric's death and left him there to die. Liz tells Sonny that Ric called her to say goodbye. Sonny tells Liz that Ric chose to do this. Liz tells Sonny that he was Ric's only family and that he still treated Ric like dirt and that he gave up his life to make up for the things that he did. Carly tells Liz that Ric deserves to die for keeping her locked in a cell and how could Liz defend Ric? Carly doesn't allow Liz to blame Sonny stating that it was Ric who kidnapped her, chained her and planned to take her baby so Ric could give it to Liz. Carly tells her that she watched all of this on monitors while she was locked up. Carly tells Liz that she even told Ric that she saw Faith poison the lemonade and gave Ric the chance to open the doors, but Ric chose to let Liz drink so that it wouldn't expose his plan. Carly tells Liz that Ric fed her birth control pills so she wouldn't get pregnant and that Ric paid a doctor to tell Liz that she was infertile and that the birth control pills may even be the cause of the embellism. Carly throws Liz out of her house.
Lydia goes home and tells Stefan that Emily has breast cancer and that Nikolas has known all along, acting as Emily's protector. And that's why Nikolas went along with the "engagement" to spare Zander from suffering through Emily's chemo treatments. Lydia tells Stefan that because of this Emily is no longer a threat. Stefan disagrees, stating the Emily appeals to Nikolas' best impulses and sees Emily as a wounded creature who needs him desperately. Lydia tells Stefan to leave Emily alone because she is fighting breast cancer. Stefan tells Lydia that Emily is in a position to destroy Lydia's marriage. Lydia tells Stefan to leave Emily alone, Stefan tells Lydia to leave Emily to Stefan and concentrate on consummating the marriage.
Liz recalls all of the things that Carly told her about Ric and gets up to leave.
Nikolas returns to Wyndemere and Lydia apologizes to Nikolas for her actions toward Emily. She tells Nikolas that Lucky told her about Emily's cancer. They both agreed that Emily needs all the support that she can get and that Nikolas will give it to her.
Emily and Zander lay on the grass looking up at the stars while planning on their future as they share a kiss. Meanwhile the results of Emily's blood work is not good news, Monica decides to tell Emily herself. Monica reads the results and begins to cry.
Wednesday, August 13, 2003
Ric is shocked when Faith arrives at the Hospital and gains entrance to his restricted Hospital room, even though Ric is signed in under an assumed name. Meanwhile, Liz runs into Zander at Kelly's and tearfully urges Zander to make every moment of his life with Emily count. In the meantime, at the Hospital, Faith informs Ric that he is a sitting duck at the Hospital and offers to help Ric slip away from the Hospital and find a safe place to hide. Ric informs Faith that Alcazar now has Courtney but wants Carly back, so Jason and Sonny STILL need Ric to help them rescue Courtney. Faith warns Ric NOT to trust Jason. When Ric admits that he ONLY came back for Liz because Ric truly loves his wife, Faith warns Ric that Liz will turn Ric over to the police if Liz finds out that Ric is still alive. But Ric insists that Liz is ALL he cares about and he only wants Liz to know that he is TRYING to make things right! At the same time, Liz arrives at the Hospital to meet her grandmother. Liz tearfully informs Audrey that, since Ric is probably dead now, Liz plans to leave Port Charles. Audrey begs Liz to reconsider her decision, but Liz remains firm in her decision.
Later, Nikolas tracks Zander down at Kelly's and informs Zander that Monica is going to tell Emily that the new chemotherapy is too harsh for Emily and is destroying her immune system. As Zander and Nikolas head to the Hospital together, Monica gives the bad news to Emily. Although Monica tries to remain positive, Emily again reminds Monica that, so far, Emily's cancer has progressed in exactly the way that Emily's mother's cancer progressed ~ and Paige did NOT survive ~ no matter which treatment option Paige tried! Emily is happy to see both Zander and Nikolas when they arrive. Nikolas announces that he has had a specialist flown in to take over Emily's case. When the specialist arrives, he speaks to Monica and Emily alone, then leaves with Monica to check on Emily's case history. When Monica returns, Monica announces that Emily will have to stay in a protected, isolated room with limited visitors because her immune system has been so badly compromised. Emily insists she will NOT do that ~ and rushes out of the room. But Emily collapses as Zander and Nikolas run to assist her.
Elsewhere at the Hospital, Georgie arranges for Maxie to wait with Katie, a patient who is waiting for a heart transplant. As Maxie talks to Katie about Maxie's transplant, Kyle arrives at the Hospital and overhears Maxie's conversation with Katie. After Katie leaves to check in to her room, Kyle tells Maxie that she is beautiful just the way she is and does NOT need to believe that she needs to change herslef in order to be accepted by the "right" group of kids at school!
Sonny and Carly are happy when Jason returns to the Penthouse and fills them in on the events in Colombia. Admitting that he is sorry that he left Courtney in Alcazar's clutches, Jason vows that he WILL get Courtney back. Meanwhile, on board Alcazar's yacht, Courtney realizes that Lorenzo is having his men watch Carly. At the same time, when Sonny learns that Alcazar and Courtney have NOT arrived at Alcazar's compound in South America, Jason is relieved that he did NOT try to stay in South America to try to rescue Courtney from Alcazar's compound. Jason informs Sonny that Jason now believes that Alcazar wants MORE than free reign to run drugs through Sonny's territory ~ NOW, Alcazar wants CARLY! Sonny agrees that it DOES appear that Alcazar is now more interested in having Carly back than in demanding use of Sonny's territory for drugs. At the same time, aboard Lorenzo's yacht, Lorenzo tries to pump Courtney for information about Carly. Pretending to be prepared to tell Lorenzo all about Carly, Courtney gets close enough to knock Alcazar down and make a break for it. But Alcazar recovers soon enough to fire a warning shot at Courtney and stops her at the door. As Courtney realizes that Alcazar has visions of Carly leaving Sonny for Lorenzo, one of Alcazar's men arrives and announces that there is rough weather ahead and urges Alcazar to leave immediately if he wants to avoid taking off in the bad weather. At the same time, Sonny and Jason decide that they STILL need Ric to help them figure out WHERE Alcazar might be taking Courtney, and they head to the Hospital.
Later, Carly discovers Ric in hiding at the Hospital and promises Ric that she plans to make sure that Ric is miserable every day of the rest of his life. As Carly gloats about her triumph over Ric, Sonny and Jason arrive and Sonny soon orders Carly to leave. However, after Sonny quizzes Ric and Ric admits that he has NO idea which port Alcazar would take Courtney to ~ Sonny declares that Sonny hopes Alcazar's men find Ric and finish him off! After Sonny leaves, Ric goes to the Chapel to pray. While Ric is in the chapel, Liz comes in and Ric overhears Liz praying for Ric and for the strength to forgive all that Ric has done. As she prays, Liz admits that she still loves Ric in spite of all the damage that Ric has done. No longer able to keep silent, Ric speaks to Liz and Liz joyfully rushes in to Ric's arms. But, as Ric again declares his love for Liz and Liz kisses Ric, Liz suddenly pulls away and slaps Ric, knocking Ric off his feet!
Later, as Jason sits on the dock in Port Charles, looking at the wedding ring that Courtney planned to give to him, Courtney is aboard Alcazar's yacht as the yacht sails in to the squall. As Courtney begs one of the crewmen to let her out of the cabin so she can help them, the crewman responds by locking Courtney in her room! When Courtney tries to break through the door, Courtney is knocked down by the violent tossing of the ship. At the same time, in Port Charles, Sonny grabs Faith and tells Faith that he needs Faith to help Sonny flush Alcazar out of the woodwork. Meanwhile, Alcazar walks past Kelly's and spots Carly, sitting alone, waiting for her mother to join her. Alcazar stands gazing at Carly with rapt attention.
Thursday, August 14, 2003
Emily tries to run out of the hospital after hearing news that her immune system is failing and that she will have to be admitted into the hospital in an isolated environment. Emily starts to fall on the floor with weakness and Zander and Nikolas pick her up and carry her to the hospital room. Zander tries to get her to calm down but she is in a panic. Monica comes in and has her hooked up to an I.V. to give her fluids. Emily gets upset and tells her she can't do this and wants to just go home. Monica wants to give her a sedative. Liz comes to visit her and give her support. Zander and Nikolas wait outside while they talk. Nikolas goes to leave but Zander asks him to stick around for Emily. Meanwhile, Lydia talks to Stefan about his plans to harm Emily. She tells him that he can't have her killed since he she needs to produce an heir to inherit the rest of her family's money. Stefan tells her that Emily is the real threat. Lydia argues with him that he should leave Emily alone since she is with Zander not Nikolas. Stefan points out that Emily is a threat because she is more vulnerable and Nikolas will feel the need to help her. Lucky overhears them talk. Stefan goes to the docks and meets with some shady guy. He hands him money and acts like he is putting out a hit on someone. Later, Nikolas shows up and asks him point blank if he had tried to kill Emily that night but Summer died instead. Stefan denies he had anything to do with Summer's death and turns around and has a several bruises near his eye. He tells him that the creditors are after them now. Nikolas wonders what is going on with his uncle.
Monica makes everyone who visits Emily to wear special gowns so she won't be exposed to any outside infections and promises Zander and Nikolas that the hospital will have a better handle on preventing infection for her than if she was at home. Zander worries that she could have picked up a virus or bug from when they went to the amusement park yesterday. Monica tells him that they just have to hope that she didn't. Zander and Nikolas agree with each other that Emily needs them both around for support.
Carly hangs around longer at Kelly's in case Bobbie shows up. She makes a phone call to someone. Alcazar watches her from outside Kelly's. He hears someone coming and goes over to hide around the corner. Max shows up and takes his place guarding Kelly's. Mike shows up at Kelly's and is very happy to see Carly is happy and healthy. Mike mentions that now that she is home, Courtney and Jason can now get married. Carly sits him down and tells him that Alcazar has Courtney now as a hostage. Mike doesn't take the news well and doesn't understand why Jason came home as well as she and Sonny. Carly is shocked when Mike blurts out that Courtney is pregnant as well. He explains that he tried to get Courtney to tell Jason but she didn't want to tell him right now with everything going on with her and that she was afraid Jason would get distracted and make a mistake. Carly tells Mike that Courtney will be o.k. and can handle Alcazar. She tells him that Alcazar won't hurt Courtney and that he was o.k. to her. She tells him that she is going to go home and tell Jason that Courtney is pregnant. Mike stops her and tells her that it is Courtney's place to tell Jason when she is ready and that she shouldn't betray Courtney like that. Carly agrees not to tell anyone about the pregnancy. Meanwhile, Faith shows up at Sonny's penthouse at his request. She doesn't appreciate him having her summoned by his goons. He tells her that she needs to infiltrate Alcazar's business again by making another drug deal with him. Faith is against it until Sonny reminds her that if Alcazar somehow finds out that she is working for the feds against him, she will not be living long. Jason returns and plants a device inside the briefcase of money that Faith will give Alcazar for the drugs and warns her not to lose this money again. Faith calls Alcazar to set up another drug deal. Alcazar is suspicious of her but agrees to meet her at the pier. He tells one of his men to follow Carly at a safe distance and not to make a move to grab her just now until he gives him the say-so. Jason follows Faith to the pier and watches from a hidden corner of the pier. Faith asks Alcazar where the drugs are. Alcazar tells her he never agreed to sell her drugs. He also asks her what she was doing going into Sonny's penthouse 10 minutes before she called him. Faith accuses him of being paranoid and tells him she left some diamond earrings at his place and that they were given to her by her late husband. Alcazar takes her word for it and demands to see what is inside the briefcase. She opens it for him and sees that the money is there and nothing else. He doesn't give her any drugs and tells her she owes him the money from last time when she bungled the other drug deal and got busted. He takes the money and she leaves. Jason comes out of his hiding spot and is about to follow Alcazar when someone knocks him over the head and he lays unconscious. Meanwhile, Liz prays to god in the hospital chapel for the strength to get over Ric's death. Ric shows up at the chapel and calls her name. She looks up and sees that Ric is alive. She runs over to him and hugs him. Ric tells her he came back to Port Charles for her. She backs away from him and looks at him in his hospital gown and slaps him across the face. Ric is a little unsteady because of the crutches he is walking on but doesn't fall down. He turns to her and explains that he thought he was going to be killed by one of Alcazar's men and that is why he called her. He tells her that Jason killed Alcazar's goon and saved his life. He tells her that he did die and saw a bright light and then saw her. He tells her that he saw her and that she told him not to go to the light and to prove his love for her and come back to her. Liz doesn't really believe him. She asks him why Jason didn't kill him right then. Ric tells him that he demanded that Jason take him back to Port Charles or he wouldn't tell him how to get into Alcazar's compound to get Courtney, who Alcazar kidnapped. Liz isn't impressed and tells him he hasn't changed since he is using someone else's pain to get what he wants. She tells him that he should have died and that she doesn't want him back and leaves. On the yacht, a storm hits and the boat starts to rock and tip from side to side. Courtney bangs on her door and asks someone to come get her out of the room. No one answers her calls for help. She looks for something to break open the door lock with. She finds a metal ruler and goes to jimmy the door lock. Lightning strikes and hits the metal ruler she is holding and gives her an electric shock. She goes flying and lays unconscious on the floor. She comes to and sees that the storm wrecked all the furniture in the room. She notices the door has flown off of its hinges and she goes through it. She calls out to see if anyone is still around the yacht but there is no sign of anyone but her. She finds a cb radio and manages to get a hold of someone but the connection is not clear and she can't understand what is being said on the other end. She gives up and looks around. She ends up falling down and passing out on the floor. She comes around again and hears a noise. She hides behind the door and listens to footsteps approach the room. She holds out a wooden stick to use as a weapon but realizes it is a coast guardsman and not Alcazar or one of his men. Carly returns home. Sonny is all worried and protective of her. He asks her where she has been. She tells him that she was at Kelly's waiting for her mother and she ran into Mike there and told him what happened to Courtney. Sonny isn't surprised Mike is pretty upset. A commotion at the door gets there attention. Max brings in one of Alcazar's men to talk to Sonny. Max explains that he caught the guy lurking around the parking garage for no good reason and watching Carly get out of the car. Sonny demands to know what the guy wanted with Carly. The guy won't tell Sonny anything at first until Sonny grabs him roughly and demands to know what he is up or else. The guy tells him that he was ordered by Alcazar to follow Carly and that Alcazar wants her back.
Friday, August 15, 2003
Emily talks to Zander as if she is going to die and tells him that she has loved every moment they have spent together. Zander tells her not to give up. He tells her that he would like to take her away somewhere when she gets better. They discuss Mexico. Emily pretends to be optimistic that she will get better enough to go to Mexico with him and tells him to go to the library and find some travel books about Mexico. After he leaves, Monica talks to her and asks her why she is pushing Zander away again. Emily tells her that he is trying so hard to be optimistic and brave for her and she couldn't handle it so she asked him to go find some travel books on Mexico even though she knows she won't be going there with him. Monica tells her that this is just setback and that her immune system will get stronger. Emily isn't so hopeful and asks Monica to promise that if the doctors tell her that she is terminal that she will let her go home and die there with someone holding her hand and that she doesn't want to die in the hospital. Monica calls Sonny to ask if Jason is there. Sonny lies and tells her that Jason is out of town on business for him. She tells him that Jason needs to know that Emily has taken a critical turn in her treatment and that he needs to come home as soon as he can and see her. Sonny is sorry about what is going on with Emily and tells Carly. Carly ends up going to the hospital to see Emily. Carly puts on a gown and enters Emily's room. Emily is worried when she sees Carly and asks her what she is doing there. Carly explains that Jason is out of town and will be there to see her as soon as he can. She tells her not to worry. Emily starts to warm up to Carly when she sees that Carly is looking good and healthy. Carly feels a kick in her belly and asks Emily if she wants to feel the baby. Emily is excited and says yes and touches her stomach. The baby kicks while she is touching Carly. Carly explains that she wanted to give up at least twice a day when Ric held her captive but that the baby helped to give her the strength to fight back and to have hope for the future. Emily is touched by her words. Zander comes in and starts to leave when he sees that Carly and Emily are sharing a moment. Carly tells him she has to go anyway. Zander is happy when Emily seems much better since Carly visited. Emily tells him that she saw how brave and strong Carly is and how being that way has brought wonderful things in her life. Emily tells him that she wants to get better and go to Mexico with him and walk on the beach and make love and make a baby with him.
At Wyndemere Nikolas asks Stefan how he got that shiner. Stefan tells him that their creditors aren't happy that he and Lydia haven't received the rest of their inheritance and they want their money sooner. Stefan tells him that he needs to start paying more attention to his marriage and working on conceiving an heir soon. Lydia comes in and sees Stefan's bruises and asks what is going on. Nikolas explains that the creditors are after them again and that his uncle is paying for his mistakes by taking the abuse from them. Lydia wonders what Nikolas is up to. Nikolas tells Stefan that he doesn't believe that he had anything to do with Summer's death. He also tells him that he will try harder to work things out in his marriage. Stefan is pleased and leaves the room. Lucky comes out of one of the secret doors and asks Nikolas if he was lying when he told Stefan that he didn't believe he had Summer killed. Nikolas tells him that he needs to stop coming onto the grounds and let him handle his uncle from now on. Nikolas explains that it is important if Stefan thinks he is winning in order for them to find the evidence that is concrete enough to prove he had Summer killed by mistake when he wanted Emily dead instead. Lucky worries that Nikolas won't be able to be objective about his uncle since he raised him and he loves him. Nikolas explains that his uncle became someone he doesn't know when he tried to kill Emily. He tells Lucky and Lydia that he will stay away from Emily and spend more time with Lydia so that she won't be a threat to Stefan and she will be safe and that as long as they need an heir Lydia will be safe as well. Lydia tells Nikolas that she didn't know what his uncle was planning until after Summer was killed and she overheard him berating Darius for pushing the wrong girl off the bluff. Lucky and Nikolas believe her. She admits that she wanted her inheritance so she kept quiet. Nikolas had also admitted to Stefan that he pushed Lydia toward Lucky and that was a mistake and he wouldn't be doing that again. Later, Nikolas and Lydia talk about their plan. Lydia asks him if they will need to share the same bed since the servants may talk to Stefan if they don't look like they are sleeping together. Nikolas agrees that they will have to. Lydia asks him if that is going to be a problem for him. He tells her he is o.k. with it. She suggests that they kiss and at least look convincing. Nikolas tells her that they can act closer without having sex and not arouse Stefan's suspicions but he isn't worried since Stefan wants it to happen and so he will be convinced because of it. They share a kiss.
Carly and Sonny talk about Alcazar. Sonny sits her down and asks her to tell him what happened with Alcazar when he had her captive. She can't believe that Alcazar is so fixated on her that he would have her followed in Port Charles. Sonny tells her that she is a beautiful and very desirable woman even when she is pregnant and that it isn't hard to believe that Alcazar would find her attractive. Their kiss is interrupted by Faith who barges in to tell them that the money is gone and so is Jason. Sonny demands to know what happened on the pier. Faith tells them that she found some blood on the ground where Jason was hiding and that Alcazar took off with the money and that Jason disappeared as well. Sonny tells Faith to go home and leave it to him. They worry about Jason and wonder if Alcazar has him. Carly leaves to go visit Emily. After her visit with Emily she hangs around the waiting area of GH. Alcazar finds her there and sits down. Carly asks him what he is doing there. He tells her that he misses her. Meanwhile, Courtney is relieved when the coastguard tells her that he radioed a helicopter to land and bring her to shore. He asks her about who else was on the yacht. Courtney explains that the storm either made them jump ship or it caused them to be killed. She doesn't know where anyone is. They head on deck. The coastguard gets a message on his radio that the helicopter will be there in five minutes. Two of Alcazar's men show up and talk to the coastguard in Spanish. Courtney can't understand what they are telling the coastguard but doesn't like it and tells him that the men are dangerous and to keep them away from her. One of Alcazar's men hands the coastguard a huge wad of cash as a pay-off. The coastguard looks the other way and leaves as the men grab Courtney and take her inside. They tie her up to a chair. Courtney gets loose and manages to knock one of the guards down and run onto the deck to escape. The other guard points a gun on her and tells her to stay there and not move. Courtney looks at the water and back at him. He warns her that the water is too cold for her and that it would be suicide for her to jump overboard. Courtney goes toward him and manages to get the gun from him and use it on him. She points the gun on him and tells him to stay away from her. He notices she is looking toward the water as if she is going to jump. He tells her that Alcazar isn't going to kill her and that he will be negotiating a deal with Sonny so she can go home soon. Courtney doesn't trust him and jumps overboard anyway. Meanwhile back at the penthouse, Sonny has his technician track Alcazar's whereabouts since they have a tracking device embedded into the briefcase of money Faith gave him. The technician has trouble with the connections at times but tells Sonny that the tracking device has been staying in one place for awhile, at General Hospital. Sonny tells him that Carly is at the hospital right now.
Alexis sees Ned sitting alone at the Port Charles Grill. She joins him on the patio outside and asks if she can talk to him for a moment. Ned doesn't mind her company but warns her that Skye is going to be joining him any moment. Alexis sits down and asks him if he thought about what would happen if Sonny learned he was Kristina's father. Ned tells her that the whole reason they are in this predicament right now is because they both agreed early on that they didn't want Sonny raising her daughter. Alexis asks him if he wants her to tell Sonny about Kristina being his daughter. Ned takes that as a threat. Alexis tells him that she needs to be with Kristina and raise her and that she is just reminding him that he isn't Kristina's father and that Skye thinks he is. She also tells him that Skye may be just using him to get her hands on Kristina. She tells him that she wants Kristina back and asks him to go to Judge Farmer and petition for her to get custody of her back. Ned asks her if she is willing to allow him to see Kristina again. Alexis tells him that she will let him see Kristina as much as he wants to. Ned tells her that he wants shared custody of Kristina or they don't have a deal. Alexis tells him that she makes a lousy enemy for him and not to do this or he will regret it. Skye overhears the threat and tells her to go away and that she will never see Kristina again. Alexis leaves. Skye tells him that Alexis is just bluffing and that she isn't any threat to him. Ned tells her that he realized that Alexis doesn't get to him anymore. He tells her that he is happy in his new affair with her. Alexis goes over to Sonny's penthouse. Carly is just leaving when Alexis asks to speak to Sonny. Carly tells her it is a bad time and Sonny agrees he is busy right now but he agrees to listen to her. Alexis tells her that she happy that she got home o.k and that the baby is fine. Sonny asks her what she wants. Alexis tells him it is about Kristina. He tells her that Kristina doesn't concern him. She tells him it does. She asks him for help in getting Kristina back. Sonny tells her that if Kristina was really his child, she would be upstairs and living with him and that Ned is the baby's father and has custody and that he can't do anything to help her. Alexis tries to get him to help her but realizes he doesn't understand what is going on. She thanks him for his time and leaves. She heads to Wyndemere and tells Stefan that she is not going to stop him from going after Ned so she can get custody of Kristina back. He asks her why she went to see Ned. She asks him if he was spying on her. He tells her that he is having Ned followed and found out she was talking to him. She tells him she tried to get Ned to give her Kristina back but he refused. Stefan tells her to leave town and hands her the information she needs to help him with some consulting he needs done from her out of the country so she won't have to be around when he puts the screws to Ned for her. Alexis leaves to go see Kristina even though she isn't suppose to. Alice apparently sneaks her into Kristina's room. Alexis tells her that she went to visit her real father but he couldn't help her and that they will have to rely on "Uncle Stefan, even though that option is treacherous." Ned and Skye play with Kristina in her room later. They continue to bond with her as her "parents."