It's still a relatively rare occurrence in daytime television, but occasionally an actor or actress lands two totally different parts on the same soap opera. Joie Lenz is one of the most recent performers to have made the leap.
In March of 1998, the actress portrayed a young, cloned Reva Shayne. Less than one year later, the actress was back on board in a new role --- Michelle Bauer. But now, after only about two years in the role, Lenz has decided to call it quits.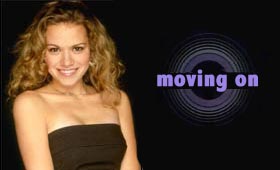 The reports of Lenz's planned departure first surfaced earlier this year. GL Online originally reported that Lenz was mulling a leaving on February 7, 2000. Citing reports from the New York Times it was said that Lenz wanted to pursue some ventures outside of daytime television.
Almost immediately after the Times report, Lenz went on the offensive, claiming that she had no desire to ditch Springfield.
Now 19 years-old, Lenz would "like to get into film and more television," according to her agent, Nancy Carson. Carson explained that Lenz had only inked a two-year deal with Guiding Light. Carson failed to reveal whether or not the actress has always planned to bolt after the two-year contact.
Lenz's final on-air appearance will be October 3rd. However, that is not the end of Michelle.
Relative newcomer, Nancy St. Alban, will take over the role of Michelle Santos beginning October 27th. Alban's previous work includes a starring role in Durango, a Hallmark Hall of Fame feature.