CBS has finally broken its silence on the swirling rumors that Guiding Light is being cancelled.
"CBS has no plans to cancel its long-running daytime drama, Guiding Light. The series has been a fixture on the network since its television premiere in 1952, " says the network in an official statement. "Like its millions of fans, we look forward to many more episodes featuring the high-quality drama and the compelling characters that we've come to expect from Guiding Light."
In an effort to combat the rumors, Procter & Gamble Productions has reversed a previous decision to oust Claire Labine and her writing team from the show.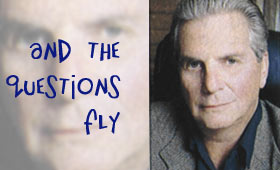 This is not the first time that 48-year old Guiding Light has been the subject of cancellation rumors. In fact, the same rumors have surfaced at least once per year for about the past five years.
"There is no discussion of cancellation whatsoever," insists Guiding Light's executive producer Paul Rauch.
It appears that the latest round of talks about the show's demise came in mid-October when Guiding Light's ratings took a dip to a 3.1 (the week of October 16th). For the past few weeks, Guiding Light has finished eighth out of ten soaps on the air, with only newbies Passions and Port Charles finishing lower.
Guiding Light's current contract with CBS runs through the end of 2001, so cancellation -- at least immediate cancellation -- appears extremely unlikely.
In recent weeks, the show's roster has shrunk with the forced departure of several high-profile performers, including Anthony Addabbo (Jim Lemay) and Patti D'Arbanville (Selena Davis). While some fans protested these dismissals, others saw the firings as a sign that things behind the scenes weren't going well.
Adding further fuel to the fire was the early November dismissal of Claire Labine as head writer of the show. In addition to Labine, Labine's writing team has also been let go in what was deemed a "mutual decision." Labine, an Emmy Award-winning scribe, had only been with the show for a matter of a few months.
Rauch, though choosing not to address the Labines departure, explains that the show is currently "re-evaluating" many of its storylines as well as developing new storylines for the future.
Also floating about are rumors of Rauch's impending dismissal. Rauch, however, remains unfazed by the rumors and maintains that he's not going anywhere - despite tales that he's eyeing a job at another soap.
There are also unconfirmed reports that if Guiding Light is pulled from the airwaves, CBS execs are prepared to give the green light for its higher rated The Bold and the Beautiful to move from its current thirty-minute format to a full hour every day.