On April 1, CBS announced that it was pulling the plug on television's longest-running soap opera, Guiding Light. By the time the news circulated to soap fans around the globe the next day, fans were already speculating about where the soon-to-be-jobless GL stars would next land. While several of the show's stars were seen as candidates for a bidding war between rival soaps, two-time Emmy winner Gina Tognoni (Dinah Marler) was seen by many as the top prize.
One Life to Live fans wondered if there was any chance that Tognoni would return to One Life to Live, where she played Kelly Cramer from 1995 to 2001.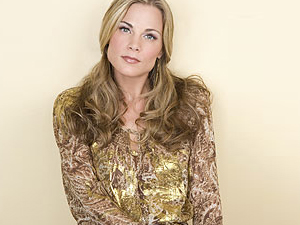 There is now growing evidence that Tognoni will return to her former ABC stomping grounds later this year. A show insider contacted Soap Central to confirm some chatter that has appeared on various Internet sites in recent days: Tognoni has been in talks with ABC about a return to One Life to Live.
Moreover, TVGuide Canada reports that Tognoni has been in talks with three soaps. Those other soaps, according to Nelson Branco, are The Young and the Restless and The Bold and the Beautiful. There's no word on what roles Tognoni might have been wanted for on the CBS soaps, but that hasn't stopped fans from speculating.
What all reports do seem to conclude, however, is that One Life to Live seems to be the frontrunner in the Tognoni Sweepstakes. The reason can be summed up in three words: location, location, location. Tognoni seems hesitant to uproot from New York, where both her current gig, Guiding Light, and One Life to Live are taped.
Officially, Tognoni is still under contract with Guiding Light and the show doesn't comment on contracts or Internet rumors.