With just a little under 90 episodes of Guiding Light remaining, there is growing acceptance among fans that there will be no last-minute salvation for the show. Though executives from Procter & Gamble's production company, TeleNext Media, have insisted that they've been doing everything in their power to find a new home for the 72-year-old soap, an explosive new report claims that TeleNext may have intentionally run the show into the ground.
In a column in the Hollywood Reporter's television blog, ShowBiz411.com, writer Roger Friedman insinuates that Procter & Gamble wanted Guiding Light to fail. The reason, according to Friedman, is simple. P&G wants out of the television business so that it can focus on its core business: consumer goods. What has not been easy was getting fans to turn their backs on Guiding Light without threatening boycotts of the massive consumer products company's goods.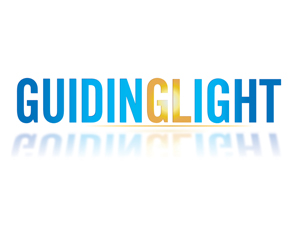 "Turn the fans against the show so they won't miss it. In the last few weeks, maybe thinking no one's watching, the GL producers have made the remaining episodes unwatchable," Friedman writes. "They've allowed the actors to use coarse language generally unsuitable to network TV. You can only imagine older fans wincing when they hear 'pissed off' or 'douchebag' uttered by their favorite characters."
Meanwhile, at least three tributes are in the works for television's longest-running scripted television program.
One of television's other long-running programs, the news magazine, 60 Minutes, recently sat down with the cast and crew of Guiding Light during a taping of the show's annual Bauer Barbecue. The taped scenes will air in and episode that will be broadcast just before the soap airs its final episode. The 60 Minutes episode airs Sunday, September 13. Due to football, the start of the show may be delayed in some markets, so you may want to pad the recording times on your TiVos, DVRs, and VCRs.
On August 19, the Paley Center for Media will hold a special "Goodbye to Guiding Light" program. During the 90-minute forum, a clip from the show's finale will be shown, as well highlights from the serial's storied past. Schedule to attend the screening are executive producer Ellen Wheeler, head writer Jill Lorie Hurst, Kim Zimmer (Reva Shayne), Robert Newman (Joshua Lewis), and Grant Aleksander (Phillip Spaulding). Other panelists will be announced at a later date.
This year's Daytime Emmys is reportedly putting together a special tribute to Guiding Light that will air during the show's August 30 broadcast.
Guiding Light will air its final episode on CBS on September 18, 2009.