This fall, a familiar character will return to Llanview -- even if the character doesn't necessarily have a familiar face. One Life to Live has put out a casting call for the role of Joey Buchanan, Soap Central has learned. The character has been off-screen for three years.
Joey, the adult son of Viki and Clint, is described in the casting breakdown as "mid to late 30s, extremely good-looking, successful, warm, kind, charming, finance guy."
Whoever ultimately lands the role of Joey will become the eighth actor to play the part. When Joey was last seen on-screen for two episodes in 2007, Nathan Fillion appeared in the role. Fillion had previously appeared on One Life to Live from 1994 to 1997. The actor now stars in the ABC drama series, Castle.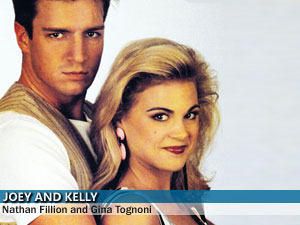 Other actors of note to have played Joey include Don Jeffcoat, who appeared from 1997 to 2001, and Bruce Michael Hall, who appeared briefly in 2003 and 2004.
When One Life to Live was looking to bring Joey back into the fold last year, show executives reportedly approached Emmy-nominated soap vet Daniel Cosgrove. For reasons that are still unknown, Cosgrove turned down the part. He later inked a deal to appear as Chris Hughes on CBS's As the World Turns. As the World Turns has wrapped production and its final episode airs on September 17. It is unclear if Cosgrove, who also appeared on All My Children and Guiding Light, will again be considered for the role.
It is widely believed that OLTL's writers may revisit the relationship that Kelly Cramer and Joey had in the 1990s.
There's no immediate timeframe for Joey's on-screen return, but setside snitches hint that it could happen by the end of November Sweeps.
Photo Credit: ABC