Terrell Tilford (ex-David Grant, Guiding Light) is joining the cast of One Life to Live. The soap vet has been cast in the newly created role of Dr. Greg Evans.
It is widely believed that Tilford edged out at least one other soap vet for the role. Réal Andrews (ex-Marcus Taggert, General Hospital) recently tested for a role on One Life to Live.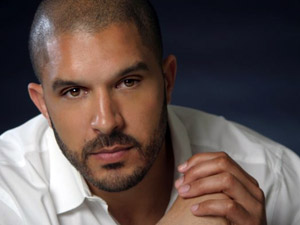 From 1998 to 2001, Tilford appeared as David Grant on Guiding Light. It was during his run on the CBS soap that the actor met the woman he'd marry, Victoria G. Platt (ex-Victoria Spaulding, Guiding Light; ex-Corinne Elroy, All My Children). In addition to his work on Guiding Light, fans of Days of our Lives may remember Tilford from a brief run as Dr. Carrington last year.
Outside of daytime, Tilford earned fans from his recurring role as Malik Todd on Showtime's Soul Food. He's made numerous guest appearances in both primetime drama series and sitcoms, and appeared in half a dozen feature films. His most recent movie, the horror flick Dark House, is currently in post-production.
A show spokesperson declined to give details on the new character's story, but it is expected that Greg will interact with Rachel Gannon.
Tilford first airs on June 23.