It's the story of a lovely lady who graced the Passions bunch for just about a month. Then she vanished.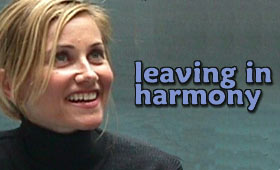 Maureen McCormick, forever known as Marcia on The Brady Bunch, will be leaving Passions. Replacing her in the role of Rebecca Hotchkiss is soap veteran Andrea Evans. Evans' most recent soap opera gig was as Tawny on The Bold and the Beautiful, but she may be best known for her work as Tina Lord on One Life to Live.
McCormick was not fired. The actress inked a deal to appear in only ten episodes and was unable to extend her stay because of other commitments.

Evans will begin taping shows on August 1st, meaning that her first airdate will come sometime in early September.