Hammon Passes on Contract
By
Dan J Kroll

Posted Monday, April 05, 1999 - 3:32:58 PM
Sources close to ABC are reporting that Jennifer Hammon (Karen Wexler-Cates) has opted not to renew her contract with Port Charles. The show is moving quickly to recast the role.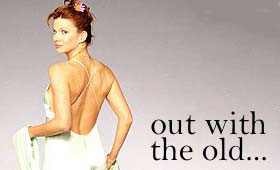 Meanwhile, on screen love interest Michael Dietz (Joe Scanlon) is been moved from contract to recurring status. There's currently no explanation available for the change in status.
Hammon and Dietz are both original cast members, joining the show when it debuted in June of 1997.