Sunset Beach Recaps: The week of January 11, 1999 on SB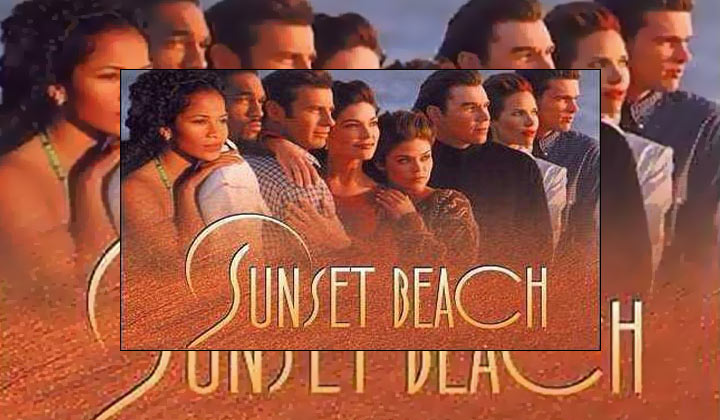 Monday, January 11, 1999
Gregory says he's going to send Annie to jail. Annie told Gregory she'll drag Caitlin with her. Gregory will assure Caitlin's safety. Annie told Gregory she did everything for him, because Trey isn't his son, but Olivia's and Cole's son.
Meanwhile Ricardo told Ben he's sorry for being such a jerk all these years. Meg wants to know where she/Maria/Ben stand now that Maria has her memory back. Ben accepts Ricardo's apology and later walk in on Meg and Maria as Meg asks Maria if she plans on giving Ben a divorce. Ben and Meg share a moment where he asks Meg for another chance. Maria witnesses a kiss between Ben/Meg.
Sean and Emily find Caitlin in the alley; she quickly dismisses them. Later, someone puts a knife to her back. Cole is about to leave to meet Caitlin, when he has to rush Trey to the hospital over an ear infection.
Virginia goads Vanessa, trying to make her feel guilty about her baby's paternity. Later, Virginia calls Dr. Green telling him she needs documentation in order to spell I out for Michael that there is no way he could be the father of Vanessa's baby.
Tuesday, January 12, 1999
Prompted by Annie, Gregory recalls all the odd behavior by Olivia during the time he was convinced Cole had an affair with a woman in Sunset Beach...and it dawns on him that Cole could be Trey's father. Gregory realizes he has to stop Caitlin from confessing to Cole.
Meanwhile, Cole runs into Olivia who finally admits the baby she lost could've been his. Caitlin fights off a would-be thief. Suddenly Cole arrives.
Maria sees Ben kissing Meg and begins to hyperventilate. Meg told Ben the kiss was a mistake and that he has to resolve his feelings for Maria before they can be together. Alone, Meg takes off her wedding ring just as Maria told Ben she can't grant him the divorce--she's in love with him.
Wednesday, January 13, 1999
Annie convinces Gregory to let her help him keep the secret of Trey's paternity from Cole. Caitlin realizes she's been set up when Cole finds her in the alley. Caitlin hands over the briefcase full of money to Cole when Gregory and Annie arrive. Annie tries to sneak off with the briefcase, but Cole stops her.
Vanessa finds Michael and Casey putting a crib together. She's overcome with guilt and leaves to see Tyus. Vanessa realizes she has to tell Michael the truth. Virginia blackmails Dr. Green into writing a letter confirming that Vanessa is four and a half months pregnant. Michael finds the letter only moment before Vanessa returns.
Amy and Brad set off the smoke alarm in the Shock Wave to keep Emily and Sean from making love.
Thursday, January 14, 1999
Gregory explains Caitlin came to him for help in getting rid of Francesca. Caitlin was giving the money to an employee of Gregory's to pay off Francesca and get her out of town. Annie claims she left Cole to not hoping to break up him and Caitlin to win Gregory's love.
Back at the Richards house, Gregory told Caitlin that Annie told him about the blackmailer and Gregory paid him off because he felt guilty for his part in her accident that caused her to lose her baby. Francesca told Gregory she knows just how to break up Cole and Caitlin. Alone, Cole confronts Annie; he doesn't buy her story.
Emily is horrified when everyone realizes she and Sean were about to sleep together. Leo returns, and told Sean he saw Brad with matches in his hand. Amy realizes she can use Brad to get to Sean.
Vanessa told Michael about sleeping with Tyus when both were suffering side effects from Tyus's experimental Martin's Syndrome cure. Virgina arranges for Tyus to show up just as Vanessa admits her baby is Tyus'.
Olivia arrives at AJ's and learns Francesca is staying in town. Later, Olivia is overwhelmed when she finds a baby spoon in her purse.
Gabi kisses Antonio thinking he's Ricardo.
Friday, January 15, 1999
AJ comforts Olivia when she comes across a silver spoon that Gregory gave her when they were expecting their baby. He's convinced that there is still a piece to the puzzle missing and wants to pursue it. AJ contacts Cole and asks for his help. Cole confronts Annie about trying to break him and Caitlin up, Cole knows Gregory wouldn't hesitate to destroy Annie if it suited his purposes. Meanwhile, Francesca told Gregory she knows all about Cole/Olivia/Trey. Francesca proposes that Gregory make sure there's no question about Trey's paternity by guaranteeing any test results that show Gregory is the father. Gregory privately decides to have Trey's paternity tested.
Tyus is rocked when discovers that the baby Vanessa is carrying is really his. Michael accuses him of drugging Vanessa to take advantage of her. Vanessa defends Tyus. Tyus told Vanessa he intends to be a father to the baby she is carrying.
Ricardo discovers Antonio's transfer papers, but doesn't understand how his brother could possibly agree to a transfer when Maria needs him here in Sunset Beach. Gabi asks Antonio if the real reason he's leaving is because he has feelings for her.