After less than half a year on the job, Christopher Douglas (Sean) has been let go from The Young and the Restless.
According to at least one report, the role of the web designer will be recast. Reportedly, the recasting process has already begun. Sean is said to feature prominently in several storylines throughout the summer months, including, of course, his on going romance with Jill.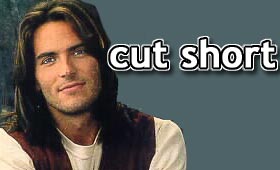 Douglas joined Y&R back in February after a three-year from 1994 to 1997 as One Life to Live's Dylan Moody.
It is said that Douglas' ouster is due more to the way that character had been written than the performer's work. As it usually the case when the writers want to take a character in a "new direction," the current actor is dumped so that a new face can be brought in to take over the character's attitude change.
Douglas will last be seen on-air near the middle of July.