There are changes atop the behind-the-scenes staff at The Young and the Restless.
On December 4, CBS announced that Emmy award-winning producer David Shaughnessy had been named Y&R's new executive producer. Effective immediately, Shaughnessy replaces Edward Scott, husband of actress Melody Thomas Scott (Nikki Newman), who has now finished out his contract with the show. Scott celebrated 25 years with The Young and the Restless on November 13.
"[Ed's] contributions to Y&R will be sorely missed by the company," said William J. Bell, Sr. (co-creator, senior executive producer and executive story consultant), "and we wish him well in all his future endeavors."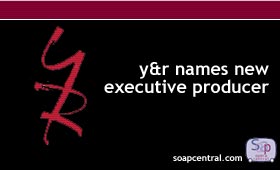 Of the show's new executive producer, Bell said, "I am confident that under David's leadership Y&R will continue to produce compelling and provocative daytime drama."
Head writer Kay Alden also stated that she is looking forward to working with Shaughnessy. "Having worked with David for over a decade, I'm excited about the enthusiasm and perspective that he brings to the show. Our writing team looks forward to a great future under his leadership."
Shaughnessy is no stranger to Y&R as he's been with the program since 1990 and has received numerous awards during his run. Among the awards Shaughnessy has received are the People's Choice Award, NAACP Image Awards, and several Media Access Awards.
The move to name a new executive producer at Y&R does not come without chatter and gossip among the media and show insiders. It has been reported that Scott and Alden were frequently at odds over the show's direction. Among their reported recent squabbles was the decision to recast the role of Sean Bridges.
CBS declined to comment on whether or not Scott opted not to renew his contract with the show or if the network had decided not to offer him a new contract.