Michael Evans, a veteran of film, television and stage, including a long-running role on CBS's The Young and the Restless has died at the age of 87. The cause of his death was not released.
Born John Michael Evans, Evans' career began in his native England with a bit of a surprise; the young thespian chose a spot at The Old Vic over an offer from the Royal Shakespeare Repertory. The decision worked out well for Evans, who studied under Michel St. Denis.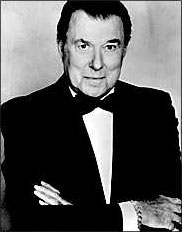 Evans landed in the United States via the Broadway show "Ring Around the Moon," in which he starred opposite Harry Belafonte. The success of the show led to a national tour.
In his next major project, Evans starred opposite another Hollywood legend, a young Audrey Hepburn, in the stage version of the film "Gigi." According to many accounts, Evans was instrumental in Hepburn's early success.
Other notable roles included the role of Henry Higgins in "My Fair Lady." While Evans may forever lay claim to best performance as Higgins, critics were originally skeptical of Evans being cast in the role.
After appearing in the film version of "Bye Bye Birdie," Evans went on to appear in guest roles on television. He enjoyed a 16-year run as Col. Douglas Austin on The Young and the Restless. The actor's two stints with the show ran from 1980 to 1985 and 1987 to 1995.
Evans is survived by two sisters: Rosemarie and Bridget; as well as his sons, Nick Evans, of Beverly Hills, and Christopher Evans, of Northern California. Mr. Evans' second wife, Pat Sigris Evans, passed away in 1986.