The questions regarding Emmy winner Bryton McClure's (Devon Hamilton) status with The Young and the Restless continue to swirl. With each passing day comes a new report about whether he's with the show, leaving the show, or been fired.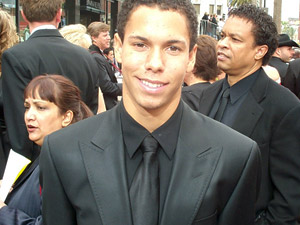 Last month, an Internet report surfaced that stated that McClure had been dropped to recurring status. It wasn't seen as a farewell for the actor, but rather a way for the show to keep the actor around for future storylines, but still free up some revenue. The move was likened to Tracey Bregman's (Lauren Fenmore) current deal with the CBS soap. Bregman is featured in front burner story, but the actress is not on contract with the show.
Meanwhile, McClure was said to have contacted several web sites to assure fans that he was not leaving The Young and the Restless. The actor denied that he'd been bumped to recurring and said that he looked forward to continued work in Genoa City.
Now, there is another report that McClure has, in fact, been dropped to recurring status. In its latest casting breakdown, TVGuide Canada quotes a show source as saying McClure "just hasn't been told yet." Soap Opera Digest also reports that McClure has had his status downgraded.
Another setside source tells Soap Central that they doubt any change in contract status means that McClure has been fired. "With the way the business model is now," the source explains, "they're doing what they can to keep their top talent around, while still trying to save money."
At the time best-known for a nine-year run on the family-friendly sitcom, Family Matters, the one-name "Bryton" joined the cast of The Young and the Restless in April 2004. It wasn't until his first Daytime Emmy nomination in 2006 that many fans learned that the actor had a last name -- McClure. In 2007, McClure picked up his first Emmy, taking home the prize in the Outstanding Younger Actor field.
CBS did not return requests for comment.