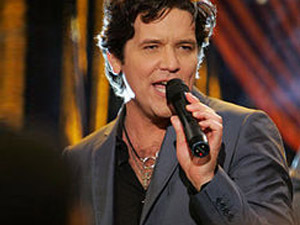 Actor/singer Michael Damian (Danny Romalotti) is again making moves on the Billboard charts. After a 17-year absence, Damian returns with an updated version of his former number one hit, "Rock On (2009)." The song bows at No. 30 on Adult Contemporary chart.
Between 1989 and 1992, Damian charted three songs on the Adult Contemporary chart. Ironically, "Rock On," which topped the Hot 100 chart, was not among those three songs. His last single, "(There'll Never Be) Another You," charted May 2, 1992.
"Rock On" topped the Hot 100 on June 3, 1989.
Damian appeared on The Young and the Restless as a contract player from 1980 to 1998. On his most recent visit to Genoa City, Damian returned briefly in November 2008.