John Driscoll (ex-Coop Bradshaw, Guiding Light) has quickly landed a post-Guiding Light role. Driscoll has been cast as Phillip Chancellor IV, the son of the late Phillip Chancellor III and Nina Webster.
To sharp-eyed fans, the casting decision will make sense. Phillip's name has popped up in dialogue in recent weeks. Tricia Cast (Nina Webster), meanwhile, began a short-term return to the show this week. Also, Thom Bierdz recently returned to the show, but as a character being called "Langley," not Phillip III. But that doesn't mean that Y&R head writer Maria Arena Bell doesn't have plans to resurrect Phillip III. [For more on Bierdz's return, click here.]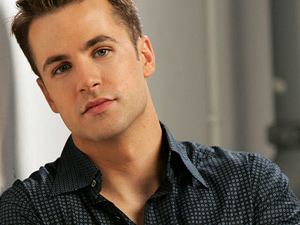 "John was so good during his audition the casting director actually cried," Daytime Confidential reports, citing a Y&R show source.
Driscoll reportedly auditioned opposite Elizabeth Hendrickson (Chloe Mitchell), hinting that there could be some couple shakeups in the near future. Driscoll's alter ego will also share scenes with Adrienne Frantz (Amber Moore) and Christel Khalil (Lily Winters).
Driscoll earned legions of fans during his four-and-a-half year run as Henry Cooper "Coop" Bradshaw on Guiding Light. Earlier this year, the actor made a high-profile, storyline-dictated exit from Guiding Light. Many of the actor's former co-stars have said that the show hasn't been the same since he left.
It's been eight years since the residents of Genoa City last saw Phillip. In 2001, Penn Badgley appeared in the role. Driscoll will become the fifth actor to play Phillip, not counting two sets of twins that played the character as an infant.
Driscoll will first air on July 16.