SURPRISE: Barney was totally on Y&R, but nobody had a clue!
Posted Monday, June 12, 2017 6:50:41 AM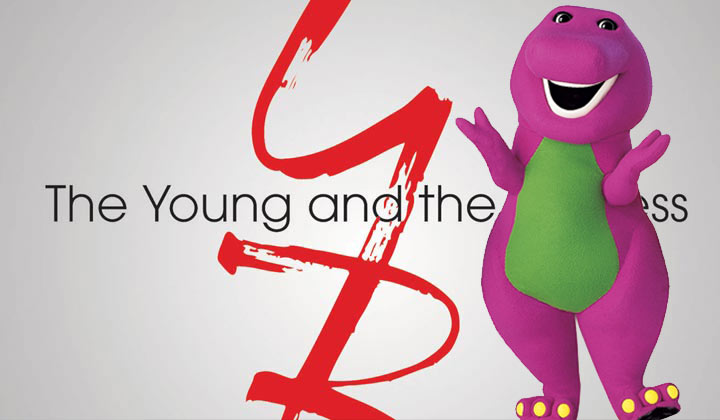 The world is finally meeting the man who played Barney the dinosaur for 10 years, but it turns out soap fans already met him on The Young and the Restless.
The Internet is abuzz with "Barney unmasked" stories this week, with everyone from Business Insider to People running stories about David Joyner, the man who played the iconic purple dinosaur from 1991 to 2001. And while some people are -- for whatever reason -- busy making comments about how "shocking" it is that the children's character was unknowingly MORE Y&R NEWS: Meet Genoa City's new Mattie, Lexie Stevenson
In addition to his Y&R gig, Joyner appeared on shows like 24, Shameless, That '70s Show, and ER. He's currently back in another costume as Hip Hop Harry, a rapping and breakdancing teddy bear in the short Hip Hop Harry Toy Review.
What do you think about the recent "Barney unmasked" stories? Did you have any idea that the man who played the purple dinosaur also appeared on Y&R? We want to hear from you -- and there are many ways you can share your thoughts.