The Young and the Restless Recaps: The week of November 29, 1999 on Y&R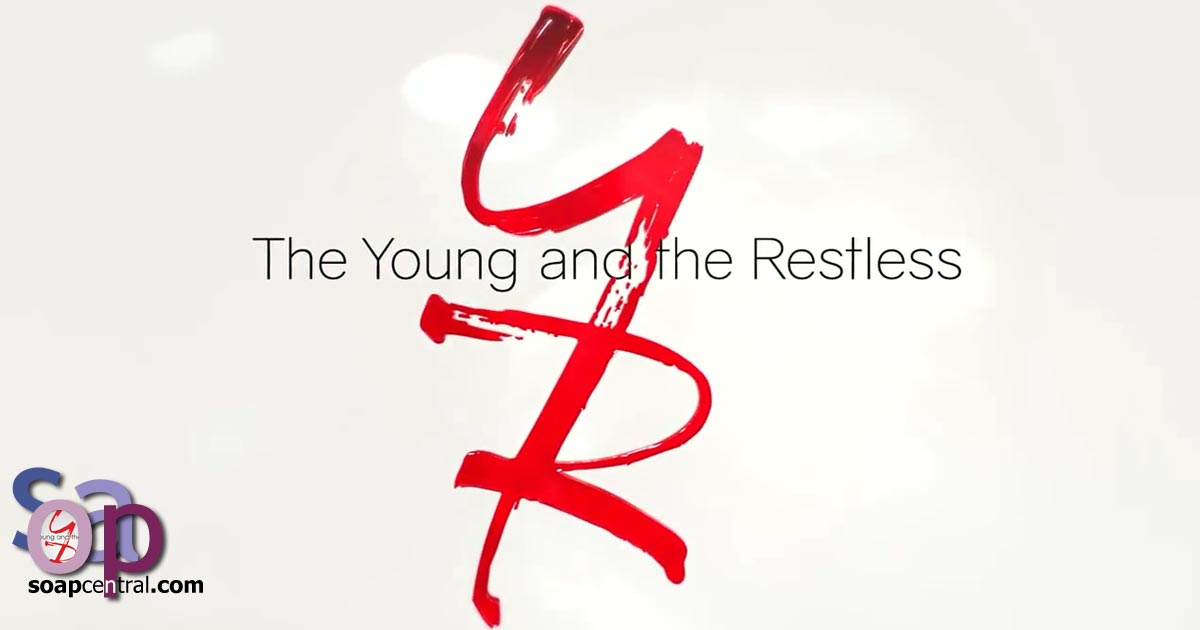 Monday November 29
At the Lodge Nikki wakes in bed next to Brad and quickly calls Victoria to let her know that she is allright and will see her later. Using her call-back code, Victoria realizes she stayed at the Lodge. Brad urges Nikki. to call him soon since they have a decision to make. Chris urges Nina to go for it if she wants to be a better writer. Nina brings her manuscript to the coffee house to let Tomas read it. Malcolm, Nate and Callie enjoy their vacation in Barbados. He surprises Callie with an engagement ring. Neil worries when he can't reach Olivia on the phone. Realizing she's not at work, he heads to her apartment and finds Olivia lying on the floor, unable to move.
Tuesday, November 30, 1999
Seeing Brad walking on air, Ashley asks him about Diane. Remembering Olivia's words about the medical freezer, Ashley then wonders about Victor's sperm from the laboratory. Refusing to answer questions, Nikki tells Victoria she needed time by herself and left the other day because Victor went to New Mexico. Brad then calls Nikki and urges her again to forget about Victor, reminding her that Victor's been hurting her for months. Sharon's surprised to hear Nick's claim that he doesn't care about the board seat anymore. Callie agrees to marry Malcolm. Malcolm then calls Olivia and leaves a message that they will be in Barbados one more day with Nate.
Wednesday, December 1
Tracking down all of the labs in town, Ashley finally learns that Victor's frozen sperm was sent to the penthouse. At the coffeehouse, J.T. asks Brittany to dance. Brittany introduces herself to Mackenzie and asks her about Raul and Billy's availability. Billy overhears Mackenzie claim that she is not involved with either one. Billy tells Mackenzie that he enjoyed working at the shelter during Thanksgiving. Michael joins Diane and, after a few questions, guesses that she now has Victor's sperm. Brad advises Victoria and Nick that sales are better then they expected and that they have won their first head-to-head battle with Jabot's new line. Victoria angrily reminds Brad that she calls the shots. Nick gives Paul the last fan letter of the four Victoria has received and he agrees to look them all over.
Thursday, December 2
John advises Ashley not to get involved in something that doesn't concern her. Ashley decides to talk with Victor but finds Nikki in his office and hears that victor's out of town. Michael advises Diane that with victor's sperm, she can keep Nikki from having another Newman baby and give herself the chance to have Victor's baby. She worries aloud that it's too dangerous. Hearing that Billy's attracted to a girl who is with a friend, Jill suggests that all is fair in love and war. Kay tells Mac the best Christmas gift for her dad would be Mac spending time with him. Raul is about to ask Mac out to a dance but she backs off and claims she has to get back to work. Brad likes Victoria's idea to lower the price on products to run Jabot into the ground.
Friday, December 3
Billy tries to get the courage to ask Mac to the dance. Brittany comes along and invites Billy but he invents an excuse. Mac tells Billy that Brittany was coming onto him but Billy doesn't believe her. Raul asks Mac to the dance and she accepts. They both suggest Billy come along with a date. As he secretly slips his tickets into his pocket, he claims that they are sold out. From the plane Nick calls Paul to check out Ramona's address. Nick then shows up at the clinic to ask Ramona where his father is. She refuses to answer. Ryan refuses to tell Nikki where Victor is. Nikki then visits Brad and spots her photo on his desk. He confesses that he loves her. John hears from Jill that her lunch with Billy went well.
MAKING HEADLINES: SOAP OPERA NEWS, UPDATES, AND HEADLINES